Downfall of Gaia – Silhouettes of Disgust
Origin: Deutschland
Release: 17.03.2023
Label: Metal Blade Records
Duration: 45:14
Genre: Crust-Punk / Crustcore / Post Black Metal
---
On five albums in over 15 years, the guys from Downfall of Gaia look back proudly. For me, the quartet from Hamburg/Berlin ushered in an era of extreme Post Metal and their first two albums in particular were a can opener for this genre for me.
Their crustpunk influences combined with the dense atmosphere result in a unique mix that has always fascinated me. I've been waiting for their sixth with great longing and this time they even managed to surprise me.
At first I was very pleased that guitarist Peter Wolff is back on board after leaving in 2015. I am very sure that the return had an impact on the spirit of the album as well. Silhouettes of Disgust again has a lot of DIY/crust point moments so it's a throwback to old times. In addition, the guys are experimenting with female vocals, which adds a new dimension to their wide soundscapes. This is particularly the case with the Crust epic Eyes To Burning Skies to hear. The singing of Lulu Black at the beginning of the song creates a sensitive fragility that contrasts with the raging fury of the rest of the piece.
The band lives the aforementioned extreme crust-punk elements in the outstanding opener Existence of Awe out of. In addition, the track convinces with a great hook line and different levels of atmosphere. Singer also plays here Lulu a supporting role and her singing completes the strong song. What Downfall of Gaia have always managed to do for me is to transfer their bundled energy to me. So it's no wonder that the fantastic Kraftongs The Whir of Flies belongs to my favourites. This song hits me right in the center of pleasure with its uncontrolled dynamics and harsh shouts.
The track adopts an unusual rhythm Final Vows and sounds like an awful lot of catchy Black Metal. I've never heard it like this before and I really like it. The post-black metal entourage will join Unredeemable and Optograms of Disgust well served and, in my opinion, with their wide range of sounds and emotional melodies, sets a blueprint for how this style of music should sound. Dominik, Peter, Anton and Michaelthanks for this gem of an album!
---
Conclusion
Silhouettes of Disgust brims with music from start to finish for connoisseurs of the extreme post-metal direction. Smaller experiments with the female vocals add even more depth to the mood and allow more room for the album's punchy determination. In short: Post Black Metal as it couldn't be more contemporary and a genre masterpiece 9,5 / 10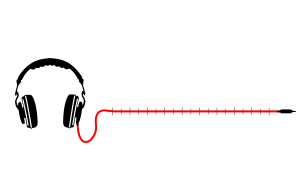 Line Up
Dominik Goncalves dos Reis – vocals, guitar
Peter Wolff – guitar, vocals
Anton Lisovoj – Bass, Gesang
Michael Kadnar – drums
Tracklist
01. Existence of Awe
02. The Whir of Flies
03. While Bloodsprings Become Rivers HERE
04. Bodies As Driftwood HERE
05. Eyes to Burning Skies
06. Final Vows
07. Unredeemable
08. Optograms of Disgust
Links
Downfall of Gaia website
Facebook Downfall of Gaia
Instagram Downfall of Gaia
---
Also on Soundmagnet.eu
Interview – Cult of Lilith, Asked by Daniel
Columns – Old and new from my record cabinet, Gates Of Ishtar
Album Review – Nanga Parbat – Downfall And Torment
Cool article? Discuss with us on Facebook!