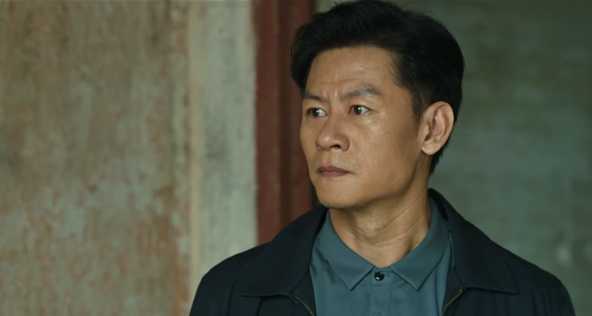 Once the TV series "Hurricane" was broadcast, it caused a wave of screen swiping. In the play, actor Li Jian plays the role of policeman Li Xiang, who has been frequently searched for his outstanding acting skills. Especially the ending of Li Xiang's sacrifice brought tears to the eyes of the audience.Although Li Xiang did not "run through" the whole play, his spirit of sacrifice of sticking to the bottom line and safeguarding justice runs through it all the way, inspiring An Xin and other comrades-in-arms and brothers to finally overthrow the evil forces such as Gao Qiqiang and Zhao Lidong and their umbrellas.
Li Jian has starred in many works with the main theme, and has portrayed many military roles. He said frankly that every feeling needs to be carefully polished, and while perfecting the role, he is also perfecting himself. "As a literary and art worker, we must strive to bring positive energy to the audience."
"The police have a lot of contact with the common people, and they need to be integrated into the lives of the common people." Li Jian, who started to do his homework before the filming started, discovered through reading and observation that the difference between the police and the military lies in their "civilianization". The biggest difficulty in shaping Li Xiang is his inner changes and his grasp of proportion. Li Xiang, as an auxiliary character, let the audience tangle and struggle with the psychological changes of this character. This is the problem that Li Jian has been thinking about in the process of acting.
"Hurricane" is the 11th collaboration between Li Jian and director Xu Jizhou. During the filming, Li Jian found that he and "Li Xiang" did have a lot of similarities. Although he hesitated, lingered, and struggled because of the new intersections that kept appearing, "Li Xiang finally strengthened his belief and chose justice. At that moment , I think the audience is comfortable and happy." (Reporter Wang Enhui Dong Tengfei)
[
责编:杨帆 ]
Read the rest of the full text ()