In total, the brands present almost 2,000 square meters of launch exhibition. More than products, those who visit have the opportunity to learn about creative direction, inspiration, concept and a lot of experience.
lands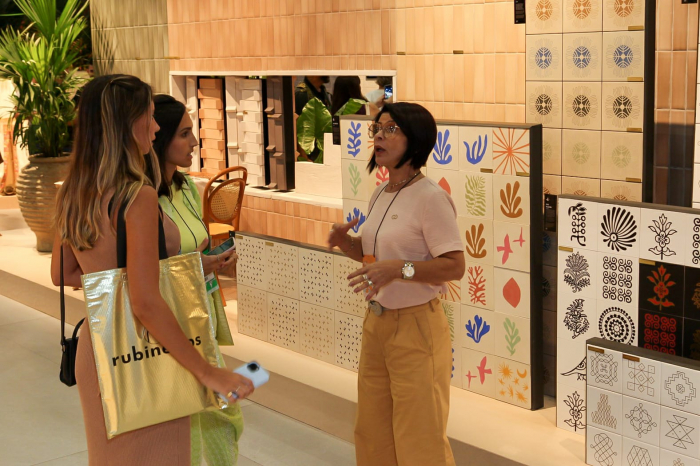 A Decortiles awakened senses with Terras, remembering the diversity of peoples, cultures and ways of being. A mysterious space on the outside beckons the visitor to a surprise: 12 everyday settings with elements from everyday life in Brazilian homes, with sofas, beach chairs, sewing corners and playrooms. A sewing machine, a table set, a bathtub that calls for a relaxing bath also aroused sensations in visitors, stimulated by smells and sounds.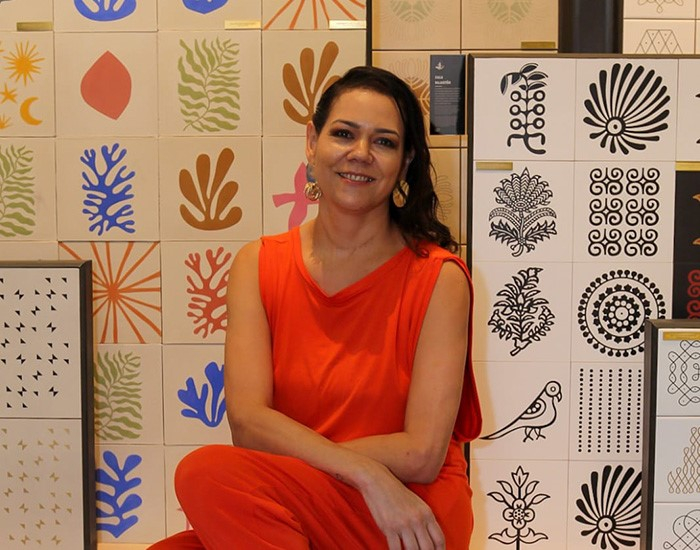 the artist Calu Fonteswhich signs a special collection for Decortiles, received visitors at the stand, exclusively presenting the space dedicated to the six series of tiles, tiles and porcelain tiles created especially for the brand in 2023.
"It is a moment of fulfillment to be able to see the materialization of all the research, the details, the conversation with the Decortiles team. It's a unique feeling to show the products, to see the public interacting with the pieces, because they contain a lot of what I feel. Now there is the desire to see all of this applied in different projects and places, and the story continues with the designers and architects"Calu Fontes, visual artist.
The project is signed by Estúdio Brunato. The Decortiles stand is signed by the FGMF architecture office.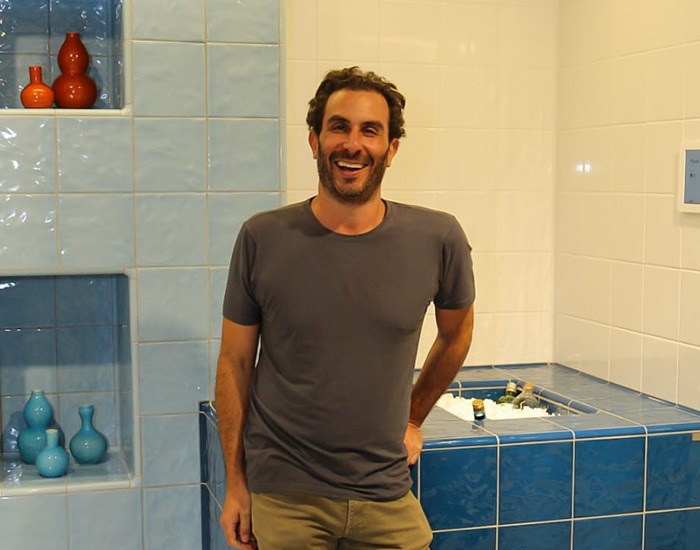 "It was a pleasure for us to design the Decortiles stand at Revestir this year. These are spaces that bring brand launches, creating different everyday contexts, making the possibilities of products clearer than on ordinary walls. It was a challenge for us to do these projects, but also very pleasant, we learned a lot. I am very happy to be here on the first day of Revestir seeing everything working", Fernando Strongarchitect and partner of the FGMF.