Green as a contemporary color today represents a symbol of hope, rebirth, environmental movements, sustainability and nature, but in "Forever Green – Mark Rothko & Friends", an exhibition presented by Ersel in Turin and curated by Chiara Massimello, it is not a central theme rather a pretext to tell the story of different works put together in the face of distant eras, from the seventeenth century to the twenty-first century, juxtaposed by a single common denominator: the quality of the artistic currents and works.
Arsenic
Little used in ancient painting due to the toxicity of the arsenic contained in its pigment, green is a color that has conquered the scene in painting above all thanks to the landscapes in the nineteenth century and the French impressionists, but it has been and is much more, since auspicious color for the Egyptians to color that represents salvation in the Islamic world, passing through the color of Beatrice's mantle in the Divine Comedy.
After "White Not" and "Red", two exhibitions dedicated first to white – with works by great masters of the twentieth century and black and white photography – and then to ancient, majestic, triumphal and baroque red, Ersel has boldly put in shows the ancient and modern green, from Mark Rothko, with his famous contemplative experience of color, to Lucio Fontana, passing from the Turin landscape of Giulio Boetto to poor art, up to the archaic forms of Mario Merz – one of the protagonists of Art Povera with Giovanni Anselmo, Alighiero Boetti, Penone, Pistoletto – and again Giuseppe Pelizza da Volpedo, Maurizio Cattelan, Mario Schifano with a monochrome in which the spatial dimension is zeroed and the only material is color, for a total of 38 works that at first glance they can create an alienating effect, not one of neutrality, but on a second – more in-depth – they lead to an immersive sensation and – despite Pastoreau's thought – create a green that on the whole does not hide its characteristics. tensions.
Different experiences
Different experiences by origin, artists and eras «When you choose such a vast theme – said Chiara Massimello, curator of Forever Green – you have to give yourself boundaries. The aim was to show how a seventeenth-century painting could be happily compared to a work by Schifano, or how a nineteenth-century landscape could dialogue with a work by Fontana ».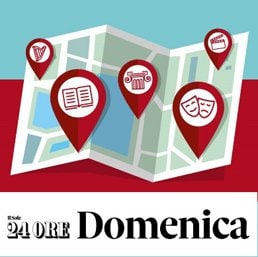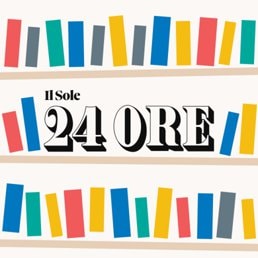 Forever Green – Mark Rothko & Friends, until November 26, 2021, Ersel – Palazzo Ceriana, Turin