Fun for all ages Hunan Normal University's New Biography Institute launched a voluntary activity to learn from Lei Feng
[作者:陈安琪 林婧怡 刘思佳] [责编:赖泳源] Time: 2023-03-19 19:09:05
Huasheng Online, March 19th (Correspondent Chen Anqi, Lin Jingyi, reporter Liu Sijia) Recently, the School of Journalism and Communication of Hunan Normal University organized a special volunteer activity for the elderly called "Benefits of all ages, New Frontiers Advance". College student volunteers from the college, together with students from Heping Primary School in Yuhua District, Changsha City, came to the Social Welfare Center of Yuhua District and brought a wonderful theatrical performance to the elderly.
At the event site, popular melodies such as "Learning from Lei Feng's Good Example", "On the Golden Mountain in Beijing" and "Night at the Military Port" attracted the elderly to sing together; the children of Heping Primary School also brought their children's singing "The Lonely Brave Man" and the ancient poem " "Happy Rain on a Spring Night" and "Golden Snake Dance" played in unison by bamboo flutes made the old people laugh constantly.
This year marks the 60th anniversary of the inscription for Comrade Lei Feng by Mao Zedong and other revolutionaries of the older generation. The School of Journalism and Communication of Hunan Normal University actively mobilized the teachers and students of the whole school to carry out the "Youth Build a New 'Front', Volunteer to Build a Star City" and "Learn from Lei Feng" Volunteer Service Month Activities. The characteristic voluntary activity for the elderly, "Benefits of all ages, New 'Front' forward", is an important part of the "Learn from Lei Feng" voluntary service month activities. The activity serves the elderly and children, implements the concept of co-construction by the district and school, and conveys warmth inside and outside the campus where the spring is gradually showing.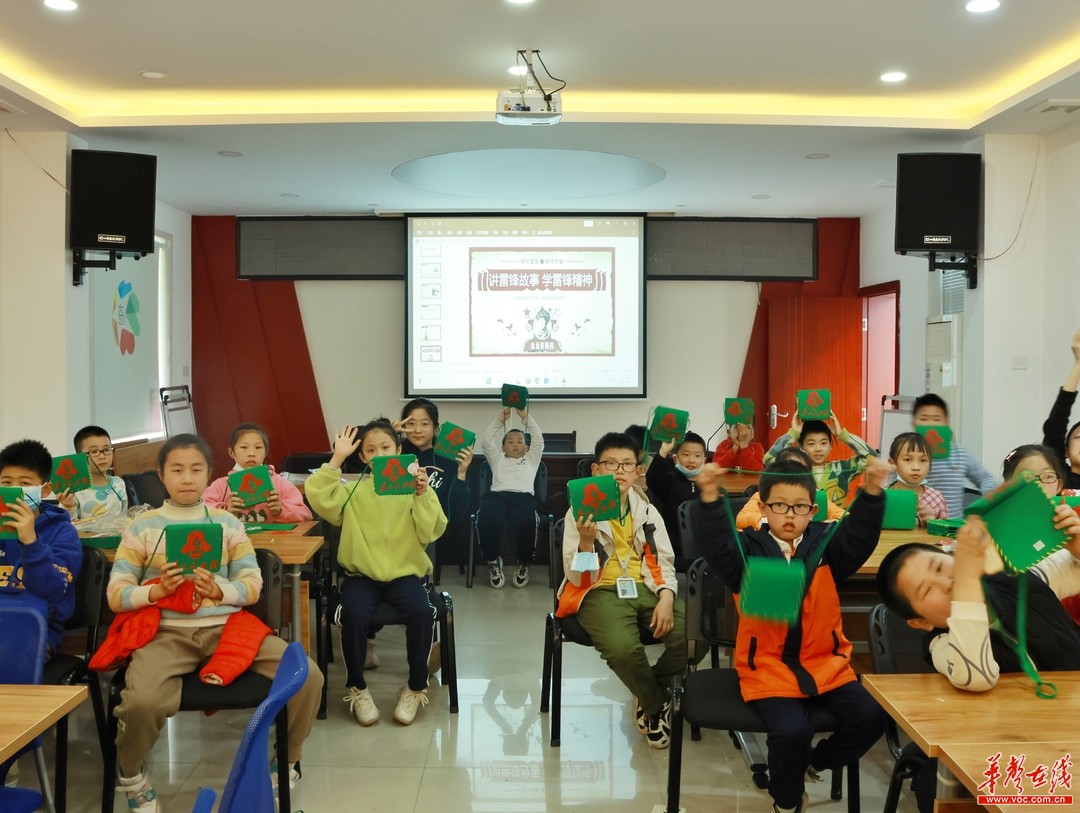 According to reports, in the "Co-construction of District Schools" base, volunteers used the original "Lei Feng Story" series of vertical screen short videos of Xinchuan Institute as courseware to conduct a small class of "cultural inheritance + promotion of Mandarin" in Wenyi Xincun, focusing on interactive experience , Let students learn knowledge and gain insights in the game. Outside the "district-school joint construction" base, volunteers went deep into the elderly care center to send care for the elderly, provide listening, communication and other services, popularize new media knowledge to them, practice Lei Feng spirit with actions, and improve the happiness of the elderly feel.
"In the new era, we also need the spirit of Lei Feng." Shen Xianlan, Secretary of the Party Committee of the School of Journalism and Communication of Hunan Normal University, expressed the hope that through continuous organization and innovation, various forms of learning from Lei Feng activities will be carried out, so that the teachers and students of the school can have a deeper understanding of Lei Feng in practice Spiritual connotation of the times.
(The above pictures are provided by the correspondent)