Directed by Shen Yan, written by Qin Wen, starring Liu Shishi, Ni Ni, Dong Zijian, Yang Youning, etc., and starring Chen Daoming and Yuan Quan in friendship, a modern emotional drama"Golden Years"It will be broadcast on the morning theater of Guangdong Satellite TV on January 30. The play is adapted from Yi Shu's novel of the same name. It tells the story of Jiang Nansun and Zhu Suosuo, who have different family backgrounds and different personalities, but have formed a friendship since the school days.
Although Jiang Nansun and Zhu Suosuo, who are each other's best friends, have different family backgrounds, they are good friends who grew up together and know each other. Jiang Nansun was born into a wealthy family. He looks docile on the outside, but has an unyielding power in his heart. Zhu Suosuo, who lacked family warmth since childhood, has a desire for a perfect family, and having a home of his own is the greatest wish. Jiang Nansun insisted on studying for his dream, but encountered double changes in family and love. Zhu Suosuo stepped forward to solve various difficulties such as food, clothing, housing and transportation for Jiang Nansun, and helped Jiang Nansun complete the transformation from a student to a professional person; Zhu Suosuo worked hard in the workplace to realize his wish and owned himself. A small family in his family encountered marital problems, and Jiang Nansun accompanied him warmly to help Zhu Suosuo successfully get out of the predicament. Despite the twists and turns of time and the ups and downs of life, the two have always cuddled forward in the ups and downs of the years, and healed each other in their growth.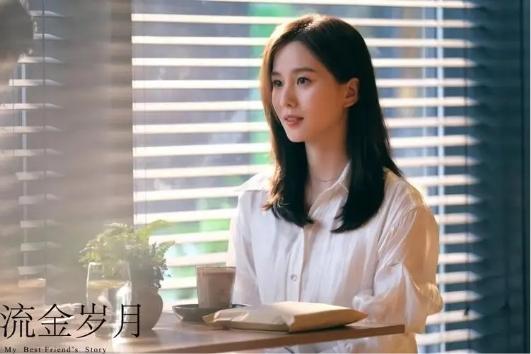 The play sets the story background in the bustling and bustling Shanghai metropolis, and projects the conflicts and conflicts in the life collision between Jiang Nansun and Zhu Suosuo. Through these ups and downs, you can see the growth of the protagonist in the play, and also see different stages of life at certain moments. Own. In Jiang Nansun's calm and calm personality, there is more dedication and tenacity to his personal career. She is no longer limited to a struggling white-collar beauty, but an ingenious construction learner and practitioner. At the same time, it also gave Jiang Nansun a sublimation setting from quantitative change to qualitative change in his personality growth. At the beginning of the adaptation, Qin Wen's creative orientation was how to ingeniously integrate the essence, spirit and spirit of the era described in "Golden Years" with the contemporary context, so as to have a more comprehensive and in-depth understanding of the personalities of the two heroines. The road of growth and friendship is depicted twice. After re-reading the novel, Qin Wen's creative goal is to enrich the story, characters and emotions again, and reshape a golden age that belongs to their generation.