Original title: Guan Yonghe is increasingly haggard due to the death of his younger brother, Zhang Jiahui is worried about leaving Hong Kong
Guan Yonghe is increasingly haggard due to the blow of his younger brother's death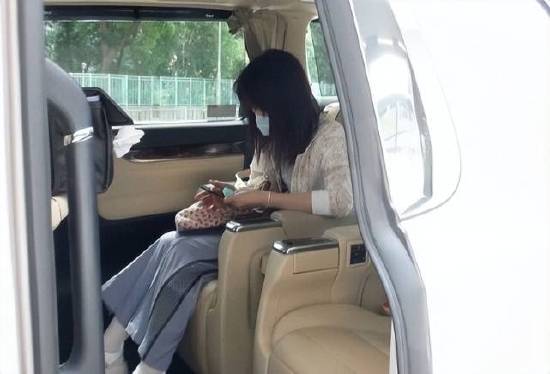 Guan Yonghe appears increasingly haggard
Sohu Entertainment News Recently, according to Hong Kong media reports, actor Zhang Jiahui recently had a white affair at home. The younger brother of his wife, Guan Yonghe, accidentally fell off a slope while hiking in Shatian last month and eventually died. Facing the sudden death of a loved one, Guan Yonghe was greatly shocked and cried so hard that Ka Fai was heartbroken and worried. Guan Yonghe, who was busy with the funeral, appeared for the first time on May 4, with a haggard face and a thin body, showing that he was physically and mentally exhausted.
It is reported that on the 9th of last month, a man surnamed Guan fell about 30 meters deep into the hillside near the main dam in a fall accident at the Lower Shing Mun Reservoir in Sha Tin. It is known that the male deceased was Guan Yonghe's younger brother, who was 3 years younger. Guan Yonghe was shocked to hear the bad news, so he took his nephew, who was still in middle school, to the hospital to find out. When she learned that her only younger brother had died unexpectedly, her emotions collapsed. After recovering, Ka Fai, who was heartbroken and loved his wife, was relieved day and night, and he accompanies his wife through the darkest days.
But Ka Fai had already signed a contract, so he reluctantly left home a few days after his brother passed away and set off to work in the Mainland. However, it is known that he has always been concerned about his wife. In addition to worrying about her emotional state, he is also afraid that she will have to take care of her 16-year-old alone. His daughter Zhang Tong has to take care of his younger brother's affairs and take care of his nephew, whose parents divorced at an early age and who has lost his father. Under the heavy pressure, he is worried that his beloved wife will not be able to bear it physically and mentally. He has to keep in touch at all times. My friends in Hong Kong paid more attention and planned to rush back to Hong Kong to comfort his wife after finishing the work at hand quickly.
Guan Yonghe appeared for the first time on the 4th after her brother's accident. At about 2 pm, she was alone at the Xianxia Road Residence in Maji in the middle of the mountain. When asked if she was busy with her brother's funeral, she showed a surprised expression. She wanted to enter the building but also passed the door. When she didn't get in, she turned and hurried back to the car, drove straight home, lowered her head and pressed her phone all the way, and saw that she had lost a lot of weight and had a haggard face.
The 57-year-old Guan Yonghe has served as the first female lead in countless TV dramas and has always been loved by the audience. After marrying Ka Fai, he faded out of the scene and devoted all his efforts to befriending her husband and goddaughter. For nearly 35 years in the entertainment industry, she has rarely mentioned family affairs to avoid harassment of her family. It is known that she has been well-fed since she was a child. She has two elder sisters and a younger brother at home. She broke up with Ka Fai, who had left South Africa for a short time, and she secretly took care of Ka Fai's seriously ill elder sister. They attach great importance to family affection and privacy, so even if there is a great change in the family, the people around the two couples remain silent and reserve space for the brokenhearted to heal.Return to Sohu, see more
Editor:
Disclaimer: The opinions of this article only represent the author himself, Sohu is an information publishing platform, and Sohu only provides information storage space services.