Produced by iQIYI, directed by Zhu Shaojie, and starring Yuan Bingyan, Zheng Yecheng, He Minghan, Mi Re, etc., the costume love drama "I wish you good luck" has continued to rise in popularity since its broadcast on April 16. The play is adapted from the original novel "My Lady of Jinyiwei" by Yiren Juigu in Jinjiang Literature City. It tells the story of Liu Ling, the unruly, charming and domineering ruler of Changle County, who encounters the cold and stern Jinlinwei Shen Yan, who is highly skilled in martial arts, and starts a fancy chase.
He Minghan's first interpretation of the tragic villain assisting Lu Mingshan is not simple
He Minghan played the key character Lu Mingshan in "Best Wishes". He grew up with Liu Ling (played by Yuan Bingyan) as a childhood sweetheart. He approached Liu Ling as a "future husband-in-law", not only to fulfill his grandfather's marriage expectations, In order to prevent Jin Linwei's 14,000 households, Shen Yan (played by Zheng Yecheng), from successfully investigating the Jiangzhou treasury robbery involving the Yejing Lu family. The county owner Liu Ling was reluctant to accept the marriage contract between the two. She was concerned about Shen Yan and pursued him. Lu Mingshan was always shown affection by the male and female protagonists. As the plot progresses, the audience soon discovers that this "green boy" is not simple. He is actually the man behind the scenes who made the male and female protagonists fall off the cliff. No wonder He Minghan said in the Weibo copy of the announced file that Lu Mingshan "just wants to be the one who can test love." assist".
Because of his handsome and sunny appearance and superb acting skills, He Minghan often plays soldiers, revolutionaries, presidents, wealthy sons and other positive characters in film and television works, and is well known and loved by the audience. In the costume works that have received word of mouth and praise recently, he also plays a court official, Wen Run Young masters, heroes and wise men, such as Di Renjie in "Di Renjie's Treacherous Red Eyes", Zhan Zhao in "Jin Rat Royal Cat: Nine Serenity Blood Wolf", and Wang Gongchen in "Qing Ping Le". This time, playing Lu Mingshan in the drama "Best Wishes" is the first time for He Minghan to try this type of role. He believes that Lu Mingshan is "a sad villain with a very twisted and tragic psychology. He needs to have a lot of details in the interpretation of the characters. A paradoxical expression of emotions."
Superb acting skills are well received, and the villain only loves the eagle on the set
All the characters in "I wish you good luck" are walking with heavy burdens, and their hearts are difficult to understand. Unlike Liu Ling and Shen Yan, who redeemed each other from their childhood scars, Lu Mingshan, as the stepson of the Lu family, has a calm and reserved personality and acts ruthlessly. In order for the family to obtain the Emperor's Sacred Heart, he stood on the opposite side of the male and female protagonists and did many things against his will. Lu Mingshan has been pulled by three parties: family responsibility, inner thirst, and desire for power. His mentality is getting more and more distorted. When the Lu family building is about to fall, he finally compromises with reality, kills his lover, turns to the prince, and walks step by step toward the abyss. Sigh. And He Minghan performed Lu Mingshan, the complicated and twisted behind-the-scenes BOSS who has been struggling all the time.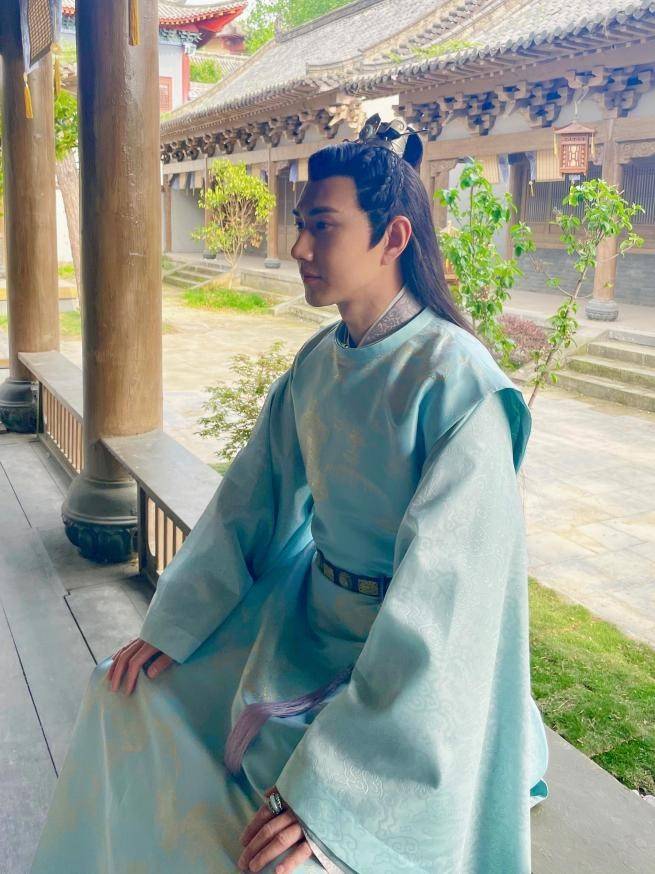 The direction of Lu Mingshan's plot line has gradually become clear, but the direction of the emotional line is not clear. He is only using the heroine, but it seems that he has no relationship with the maid he really loves. But fortunately, there is another high-value character who has a deep relationship with him. This "actor" who often accompanies Lu Mingshan is also a "big star" who has played with Jackie Chan and made movies – the eagle raised by Lu Mingshan. In order to have a happy cooperation with the "star eagle" in the play, He Minghan also put a lot of thought into it. Not only did he often communicate and interact with the eagle on the set to cultivate feelings, but he even fed him for many days. Intrigued by the role of this eagle brother.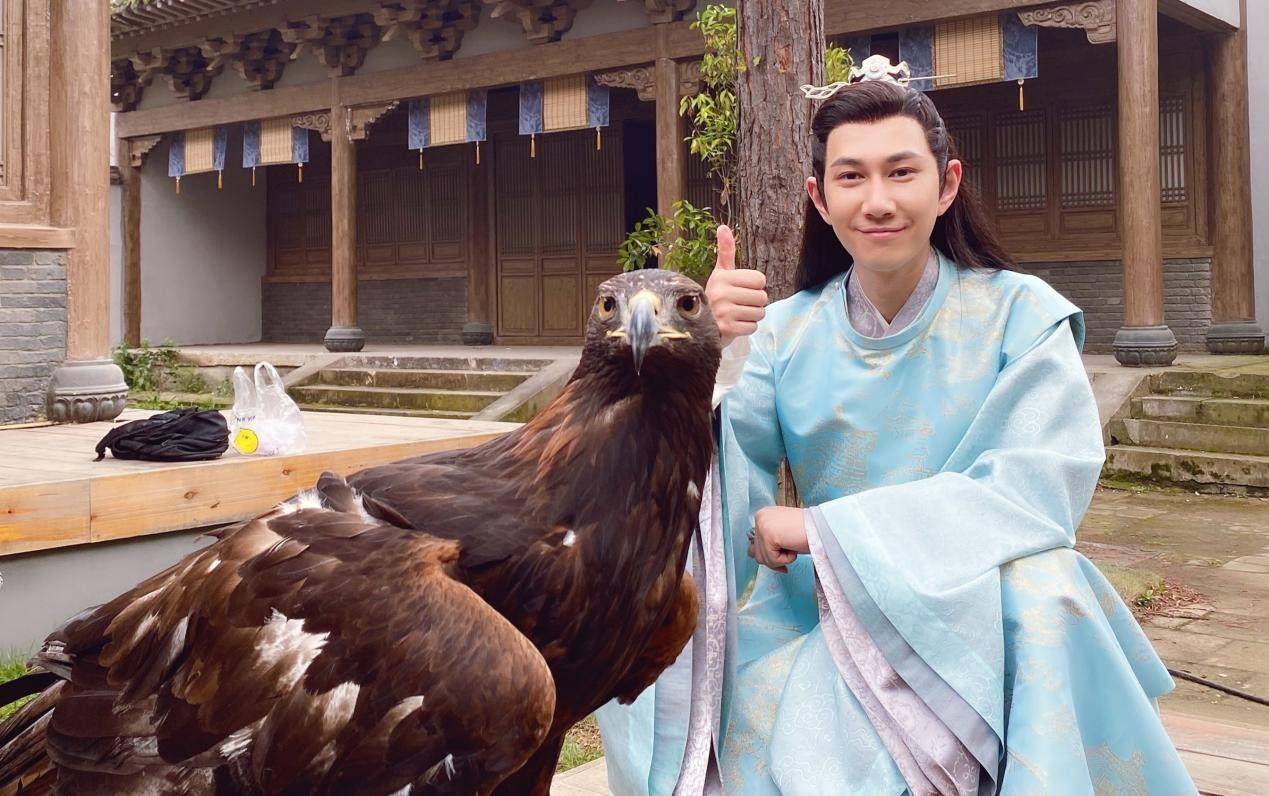 It is reported that He Minghan's recently completed new drama "The Case of Di Gong in the Tang Dynasty" will be released within this year. , He Minghan plays Zhang Lanbo, a key figure in the unit. In addition, He Minghan's new Republic of China spy war drama "Thin Ice" is being filmed intensely. In the play, he plays Xu Kuilin, a military agent codenamed "Diaochan", and Chen Qian (played by Peng Guanying), an ace agent named "Lu Bu", has changed from a comrade-in-arms to a comrade-in-arms. The enemy, the two eventually went to different camps. Different types of villains from Lu Mingshan are exciting. At the same time, He Minghan's partner Zhang Jiayi and Liu Tao starred in the major revolutionary TV series "Battle for Shanghai", which is also being filmed in Hengdian Film and Television City. The play is adapted from the documentary literature of the same name by Liu Tong. The so-called good show is connected, waiting for these excellent film and television works to meet with you one after another.
"Best Wishes" is being broadcast on iQIYI, with 2 episodes each on Saturday, Sunday, Monday, and Tuesday, looking forward to more exciting plots.Return to Sohu, see more
Editor:
Disclaimer: The opinions of this article only represent the author himself, Sohu is an information publishing platform, and Sohu only provides information storage space services.