Work, study, emotion…Contemporary young people are faced with pressure and burdens from various life scenes, which are externalized into different emotions such as anxiety, anxiety, depression, etc., reminding young people from time to time that life gives them challenge. For this reason, INTO YOU, a cutting-edge domestic make-up brand, once again speaks with you to justify emotions. On the occasion of another "525 Brand Public Welfare Day" approaching,INTO YOUcarry out#在星空下#Theme public welfare activitiesfocusing on the visual elements in Van Gogh's painting "Starry Sky", a series of activities such as public welfare buses and public welfare songs were launched. I hope that everyone will meet Van Gogh, see themselves, and feel the healing power of color.
On the 525 Charity Day last year, INTO YOU created the charity song "Love My True Colors", conveying the power of loving my true colors, which was welcomed and loved by many young girls. This year, INTO YOU joined forces with the artist Cassian to release the public welfare song "Under the Stars" with the same name as the theme of the event again. The quiet and soothing style of music makes every listener surrounded by the power of sound.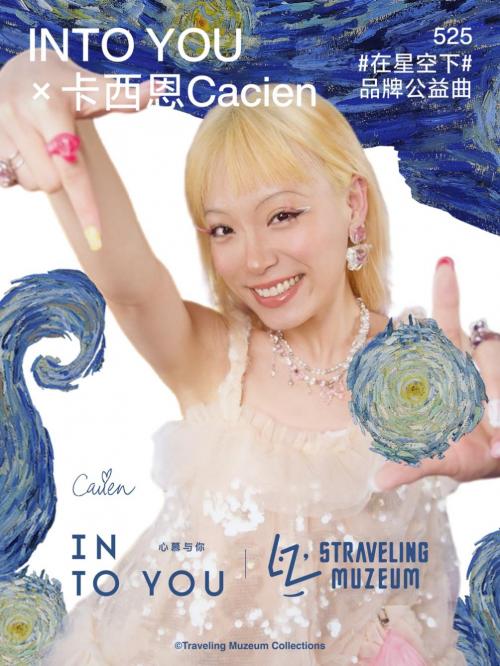 "Under the Starry Sky" is INTO YOU's second brand public welfare song. As a continuation of the brand's hearing, "Under the Starry Sky" inherits the warm and powerful characteristics of "Love My True Colors", and it is also a powerful manifestation of INTO YOU's public welfare attitude. During the event, "Under the Stars" will also be played simultaneously on the "INTO YOU Under the Stars" star bus.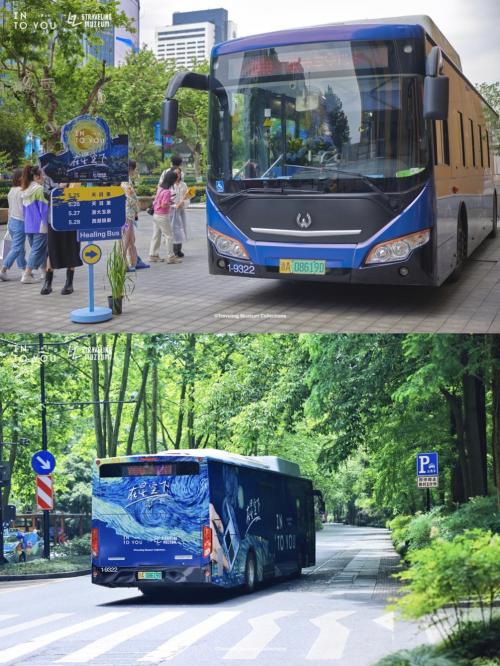 The starry sky bus tour is an important activity of INTO YOU's public welfare activity. The body decoration of the star bus is also inspired by Van Gogh's painting "Starry Sky". The elements of large iris flowers combined with the soothing and quiet tune of "Under the Starry Sky" have healing power spontaneously. INTO YOU believes that color has great energy, and people will respond differently to different colors subconsciously. Therefore, the colorful starry sky bus is also an emotional decompression space – the seats in the car are decorated with green plants, irises and artistic paintings, so that people can feel the energy of color and art from different sensory dimensions in a relaxed mood. When walking towards the drop-off place, write down the unhappy things on the colored paper representing different emotions, and deliver them to the "LET IT GO" color delivery box, leaving the worries behind and starting again.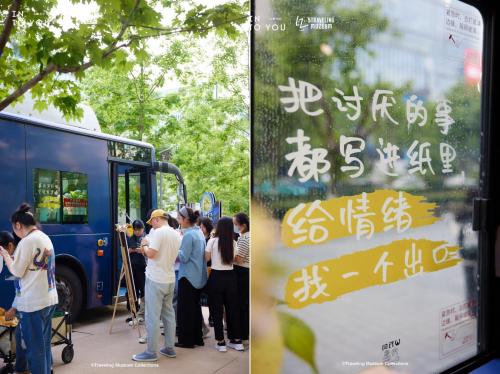 From May 23rd to 29th, the star bus will start from Liuyuan Park and drive around the West Lake scenic spot, bringing the dual healing power of vision and hearing to more people. From May 26th to 28th, Starry Sky Bus will stop at Tianmuli South Square, Zhejiang University Yuquan Campus bus station, Yintai Department Store West Lake Store, check in on the spot and participate in the #在星空下# online photo sharing activity, and you can also get "INTO YOU "Color Mood Handbook" 1 copy.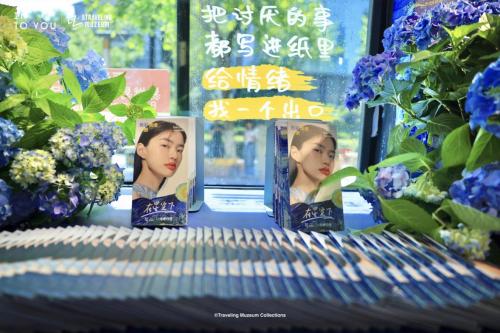 It is worth mentioning that this "Color Emotion Handbook" is customized by INTO YOU in cooperation with the well-known psychological research platform "Simple Psychology". During the period, INTO YOU also simultaneously released an online emotion test interaction on the brand's official account, providing a channel for more young people to understand emotions and heal themselves.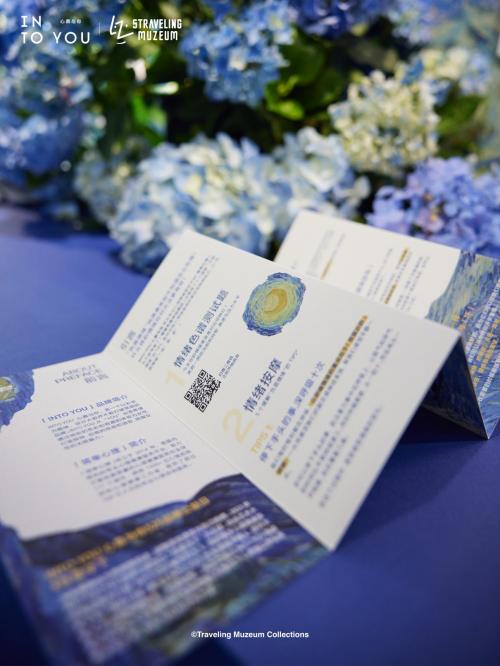 Color is the soul of INTO YOU and your brand. As a color expert in the cosmetics industry, INTO YOU has been committed to unlocking more charms of color. In addition to public welfare activities, the color resonance between INTO YOU and Van Gogh's paintings is also reflected in product development. A few days ago, the brand and Van Gogh's co-branded series of products – Chuangse Lip and Cheek Dual-purpose Lip Clay and Chuangse Four-color Eyeshadow Palette have also been launched simultaneously, completing a century-long encounter in the name of color.
Inspired by Van Gogh's classic paintings, INTO YOU sees more possibilities and emotions in makeup colors, and applies them to the product theme and color matching of the joint series.Creative color lip and cheek dual-purpose lip clayWith the new 4G capacity, it can show the world of Van Gogh's color emotions to the greatest extent. There are five color numbers in this series of lip clay – V01 Wild Spring, which is fresh and lively, especially suitable for the coming summer; V02 is bright and restless, which stands out from the crowd; It has a dense atmosphere; V04 Sunflower presents a cool woody texture, which is very lazy and comfortable; V05 Qingmei is a bit weird and a bit enthusiastic, just suitable for girls with a little personality. The eye shadow palette is innovative in three aspects: color sense, makeup feel and powder quality. Whether it is the starry night of 01 color or the green wheat field of Ovi in ​​02 color, it can create novel and non-essential makeup according to the needs of different scenes.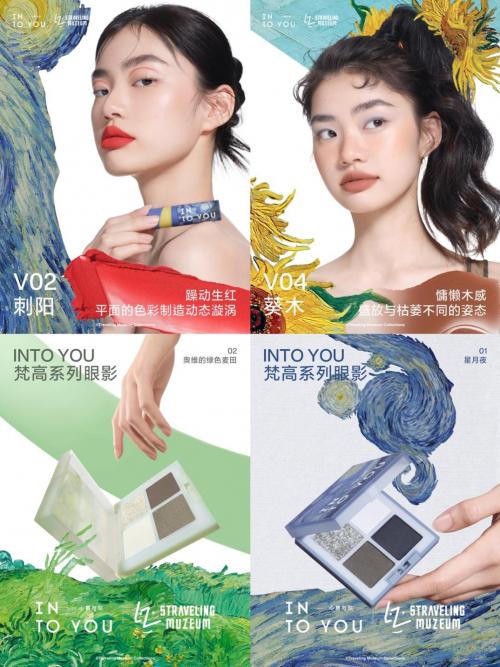 Since its establishment, INTO YOU has been enthusiastic about public welfare. During the epidemic, INTO YOU has donated anti-epidemic materials many times. In recent years, it has also continued to support the development of women's public welfare projects. When new products were launched on March 8 Women's Day last year, it even donated all the sales of new products generated by the live broadcast that night To the China Women's Development Foundation, to practice corporate social responsibility with down-to-earth actions. As a make-up brand that loves color and loves creation, INTO YOU has always believed in the energy of color. In the past two years, the brand has also innovated color and public welfare forms to let more people feel the power of color and use color to awaken the senses. The 525 Brand Public Welfare Day is one of the attempts. In the future, INTO YOU will always keep in mind its mission and responsibilities, will give back to the society as an important part of corporate development, keep in mind the responsibility of domestic products, and contribute more visible power to social development.

0