As a new men's group that emerged from the popular variety show "Creation Camp 2021" this spring, INTO1 has received widespread attention from the public since its debut with its topicality and diversified membership. Today is the 100th day of INTO1's debut as a group. In the past 100 days, INTO1 has achieved outstanding results in various fields. At a time when my country's idol industry is booming and various idol groups emerge in endlessly, Tencent Video takes the lead in looking internationally and launching an international men's group composed of high-quality youths from multiple countries. This is undoubtedly forward-looking and pioneering.
INTO1 continues to work in a group for a hundred days, helping international cultural exchanges
In the 100 days after INTO1 became a group, they have never stopped making achievements. The first music EP "Eye of the Storm" after the group has been launched on all major platforms. The special prelude "INTO THE FIRE", as a cheering song for Tencent's Tokyo Olympics report, interprets the Olympic spirit of bravery and hard work. INTO1 members also acted as ambassadors for Tencent's Tokyo Olympics coverage, and watched the Olympics with professional sports coaches in the Olympic live broadcast room, felt the charm of sports, and cheered for the Olympic athletes. It is reported that in addition to the two songs that have been released, the entire EP will have 4 songs of different styles to meet with the public.
In the field of stage performances and variety works, INTO1 also has small achievements. INTO1 has participated in Zhejiang Satellite TV's Weiya Carnival, Jiangsu Satellite TV and Zhejiang Satellite TV's joint broadcast of 616 Kuaishou Zhenxin Night, Hunan Satellite TV's Graduation Ceremony, Surprise Quest Night and other large-scale evening parties, showing it to audiences across the country on multiple satellite TV platforms. Own strength. In addition, INTO1 also participated in the recording of Hunan Satellite TV's "Happy Camp" and "Treasure Singer·Night of Light". Members Gao Qingchen and Liu Zhang joined the "Please Refrigerator" party season as experience officers, allowing the public to see the possibilities of INTO1 in the field of variety shows.
While the team business is in full bloom, INTO1 is also sparing no effort to exert its unique strength as an international men's team. Previously, the foreign members of INTO1 Zando, Riki, Mika, Gao Qingchen, and Yin Haoyu were invited to become the international promotion experience officers of Sanxingdui Culture and sang the promotion song "Echo of Ancient Shu". The international perspective of foreign members allows the world to hear the ancient voice of Chinese civilization and feel the greatness and profoundness of Chinese history and culture. In addition, five members, Zando, Riki, Mika, Gao Qingchen, and Yin Haoyu, also accepted an interview with CGTN, demonstrating the confidence of INTO1 members in the future development of the entire team, hoping to use their own efforts to collide with multiple cultures to create a different kind of excitement. Determination. INTO1 has also been reported on the portals of mainstream media in many countries, and in a certain sense has become an internationally influential men's team.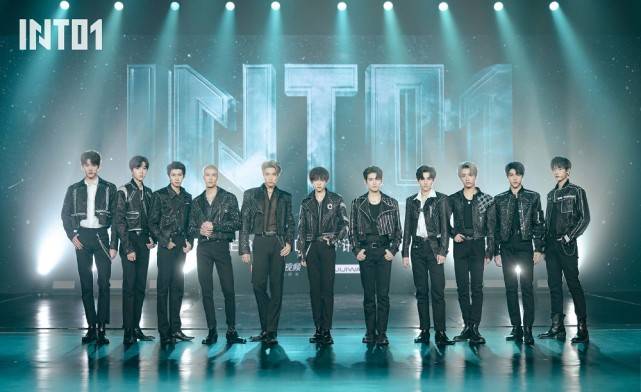 INTO1 Chinese and foreign young people have their own bright spots, 11 people and 11 colors focus on the public's attention
In fact, it is not easy to integrate 11 members from different countries with different personalities and hobbies into the same group. But the different life experiences and different cultures of the eleven members collided with each other and the sparks were quite exciting.
Before his debut, team leader Liu Yu was familiar with netizens as a "national style and beautiful boy". He is good at Chinese dance and loves Hanfu. He has shown the beauty of Chinese culture to audiences in China and the world on many different stages. After forming the group, he also passed his love for Chinese culture to other members, giving INTO1 more national charm. Japanese members Zando and Riki are world-class dancers. In daily training, in addition to actively helping other members learn dance, they will also participate in the choreography of group dance, which greatly improves the overall dance level of INTO1 and also A stronger cohesion has been created among the members. With a charming voice and a very narrative singing voice, Mika also sent her own music works on the occasion of the 100th day of the group-TV series "You are my glory" ost "In love", good voices match hot Broadcasting episodes can be said to complement each other. As the deputy captain of the combination, member Bo Yuan is more stable and has more social experience than other members. He can give the members comprehensive help in work and life, and make the communication between the groups become more stable. Closer. At the same time, Thai members Gao Qingchen and Yin Haoyu, who had debuted in Thailand as actors and were relatively popular in Thailand, came to China to chase their dreams and set off again as members of INTO1. From them, they saw the chase. Dream of brave power that knows no borders. There are also INTO1 members Lin Mo, Zhang Jiayuan, and Zhou Keyu who have similar experiences with them. They have all had men's team and group experience before and have a certain popularity basis. In order to better realize their men's team dreams, they re-started from INTO1. Set off, showing a brand new self to the public. Before participating in "Creation Camp 2021", Liu Zhang, who had gained a lot of popularity with his professional rap performance and creative ability from the rap show "Rap New Generation", after joining INTO1, he also showed his talents to the fullest. The team made its own contribution.
Looking at the growth trajectory of INTO1 in the past 100 days, Tencent Video, through its full insight into the idol market, is undoubtedly the right choice to launch INTO1, a boy group that is different from other groups in the market and focuses on internationalism. After INTO1 debuted, it not only brought new power to the domestic idol market, but also expanded its radiation scope to Southeast Asia, Europe and the United States. According to the survey, the proportion of INTO1 overseas fans is very impressive. Such an excellent overseas fan base makes it possible for INTO1 to enter the world stage.
The first 100 days of INTO1 symbolizes that their journey has begun. There is a long way to go, and the future can be expected. More 100 days are waiting for the 11 members of INTO1 to explore and create together. I hope they can continue to show their style in the next two years.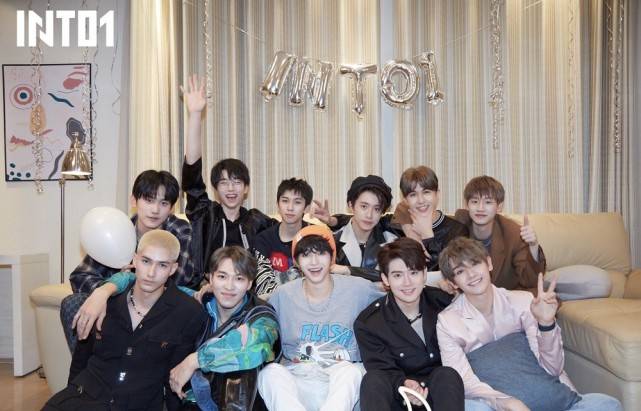 Return to Sohu to see more
Editor:
Disclaimer: The opinions of this article only represent the author himself. Sohu is an information publishing platform. Sohu only provides information storage space services.
.