The itch Games Roundup, a week-by-week compilation of free, web-playable games on the itch.io platform. All content is manually edited and there are occasional omissions. If there are more works that catch your eye during the same period, please share them in the comment area.
Game Introduction:According to the email number, sort it into the correct category, simple and casual, come and try it!
Game Introduction:In this tactical combat game, play as the boss Jose and lead a gang of bandits to serve the Lord. You used to live a peaceful life, but the "heroes" came to crusade. In order to survive, you must defeat the invading heroes. Players need to arrange actions in advance for each character, and then they will make corresponding actions in sequence. When the timing of certain actions overlaps, new combos can be launched.
Shera's Music Party (Demo version) "Shera's Music Party"
keywords:rhythm, music
release time:May 16th
Developer:Rubenretro
Game Introduction:The game is inspired by Guitar Hero and Rock Band. In line with the rhythm of the music, press the corresponding button when the note arrives. If the timing is correct, the atmosphere will be heated up. Get high with your cat!
Engine/Tool:GB Studio
Game link:https://rubenretro.itch.io/sherasmpdemo
Catleste "Meow Blue"
keywords:platform game, adventure
release time:May 16th
Developer:Heidy Motta
Game Introduction:The cat version of the classic game "Azure", the protagonist is changed from our favorite Madeleine to a cute cat. Can you cross mountains and seas, and pass through thousands of obstacles? Come on, you can do it!
Engine/Tool:PICO-8
Game link:https://heidymotta.itch.io/catlest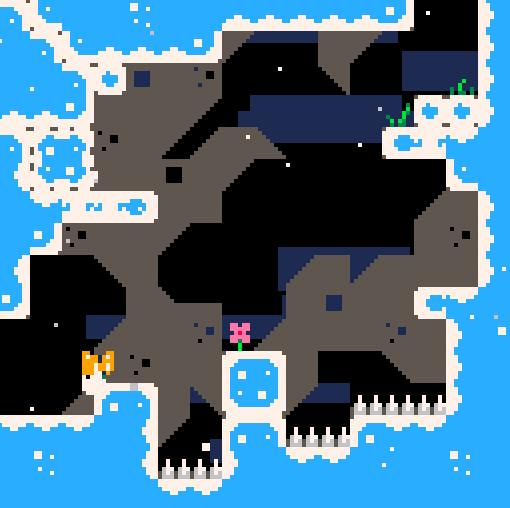 Pico Echo "Bird in the Hand"
keywords:Simulation, Cute, Virtual Pets
release time:May 17th
Developer:moon
Game Introduction:Feed a little bird named Echo. Feed, clean up, interact with it, and keep it in a good mood. Echo needs what pets need in reality. As long as you respond to its request in time, you can get its favorite seed as a reward. More than 100 frames of hand-drawn animation, recorded sound effects and behavior modeling based on the real bird Echo make the lovely pets vividly live on the screen! Players can set the Echo's sleep and wake times to match their schedule in the menu, or get the app through the mobile store.
language support:German, English, Spanish (Latin America), French, Italian, Portuguese, Portuguese (Brazil)
Engine/Tool:Unity
Game link:https://lunoland.itch.io/picoecho
Wall to wall "Dungeon Wallfacer"
keywords:Puzzle, Roguelike
release time:May 18th
Developer:mrnrmn
Game Introduction:Highly difficult turn-based adventure game. In the dungeon, the player's character will move forward two spaces at a time-don't look at the exit, you may have to go around a lot because of this. Therefore, you must carefully plan your own course of action, carefully avoid traps, and deal with the enemy.
Game link:https://mrnrmn.itch.io/wall-to-wall
Pong Pong Crows (A brick breaker demo)
keywords:Puzzle, Physics, Arkanoid
release time:May 18th
Developer:strangergames_cn
Game Introduction:Zombies are coming, launch an army of crows to defeat them! The game adopts the classic brick breaker gameplay, and the launched crows will bounce between zombies and walls. Don't just watch, catch the returning crows is the key. Every time you shoot the crow, zombies will approach you and you must kill them all before they arrive.
Game link:https://strangergames-cn.itch.io/pong-pong-crows-demo
Every 10 Seconds – Escape Room "Escape Room – 10 seconds until the next scan"
keywords:puzzle
release time:May 18th
Developer:Sylvanerd
Game Introduction:Based on the information provided in the room, find out the three-digit combination needed to escape the room. Be careful, the surveillance camera scans the room every 10 seconds, make sure you don't get caught by it.
Game link:https://sylvanerd.itch.io/every-10-seconds-escape-room
Unreal Racing – DEMO "Unreal Racing (demo)"
keywords:racing, driving
release time:May 18th
Developer:dancollege
Game Introduction:Check out the demo version of the biggest open world racing game in the universe! Freely match models and colors, and then drive the car through the bizarre city…
Game link:https://dancollege.itch.io/unreal-racing
RATIFACT "Mouse Toy Factory"
keywords:Pipeline, mouse only
release time:May 18th
Developer:SIAYsiya、Skylar、Irene Li
Game Introduction:Mouse Toy Factory is hiring! Join our line of best-selling products – Mouse Staff Dolls! But is it really that simple?
Game link:https://siaysiya.itch.io/ratifact
Bangminton "Exploding Badminton"
keywords:action, movement
release time:May 19th
Developer:Studio Bolland、AshCubed、Rich Bolly
Game Introduction:Make good use of various props to slow down the speed of the ball, or make the opponent's racket move slowly. As long as the badminton explodes on the opponent's court, one's own side can score. The game supports local two-player play: calculate the time, and then enjoy the fireworks on the opponent's field.
Game link:https://studiobolland.itch.io/bangminton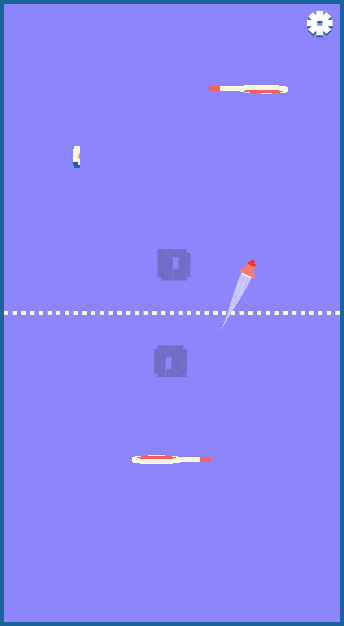 Cardfully
keywords:Card Game, Platformer, High Difficulty
release time:May 19th
Developer:The elastic line
Game Introduction:A combination of platformer and card gameplay. Each round, the system will randomly assign you four cards, and each card represents an action – jump up, move left or right. Players must arrange the order of the four actions reasonably in order to progress smoothly.
Game Jam Information:Pursuing Pixels James Jam Game Gam #2
Engine/Tool:PICO-8
Game link:https://elastiskalinjen.itch.io/cardfully
Dark Meat v2 "Dark Flesh"
keywords:survival horror
release time:May 19th
Developer:canary、Lavisintheair、Exprowta
Game Introduction:The city is shrouded in unknown darkness, and the indescribable flesh and blood of the abyss is approaching the players. The only thing they can rely on is the flashlight in their hands. Let's go, collect batteries along the way, carefully avoid the unspeakable things on the road – go to the dark depths, plant bombs, and let the fire cleanse this desecrated land.
Game link:https://kanarian.itch.io/dark-meat
The Pact "Dancing for Peace"
keywords:platform games, puzzles
release time:May 20th
Developer:allalonegamez
Game Introduction:The rabbit and the dragon, who are hostile to each other, stray into a trap. In order to survive, they have to put aside their grievances and make a peace treaty. Switch between the two characters and let each other help each other out.
Game Jam Information:Rate for Game Boy Showdown 2023
Engine/Tool:GB Studio、Aseprite、Tiled
Game link:https://allalonegamez.itch.io/the-pact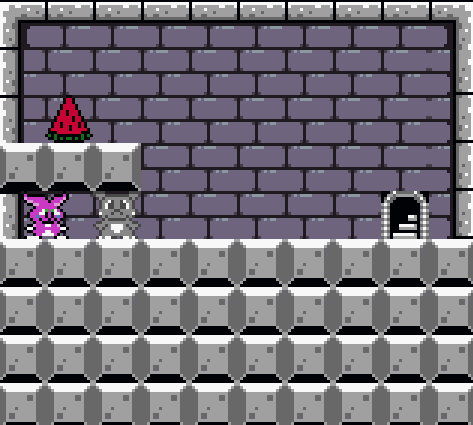 Escape the Dark
keywords:platform jump
release time:May 21
Developer:Zoivod
Game Introduction:The light fades, and players must flee before the darkness engulfs them. It is almost impossible to succeed once, and only those who have experienced enough failures can keep the correct path in mind.
Game Jam Information:Trijam #220: The 3 hour game jam
Engine/Tool:Construct
Game link:https://zoyvod.itch.io/escape-the-dark
Brain Train "Train Center"
keywords:movement, thinking
release time:May 21
Developer:
Game Introduction:Woo! Woo! Several trains are returning to the station. Adjust the turnouts on the railway to allow the train to enter the corresponding station, and at the same time get as many stars as possible.
Game link:https://old-retro-games.itch.io/brain-train
Return to Sohu to see more