Original title: The entertainment atmosphere is the best in the country, so beautiful that Wong Kar Wai even wrote love letters for it, this city is finally connected by high-speed rail!
  Author: Feekr Travel
  Just yesterday, the Hong Kong section of the Guangzhou-Shenzhen-Hong Kong Express Rail Link officially resumed operations!FromShenzhen NorthSet off,It only takes 18 minutes to reach Hong Kong West Kowloon Station.
Xiao Feijun's friend also made a "frontline reporter" and experienced it immediately on the same day!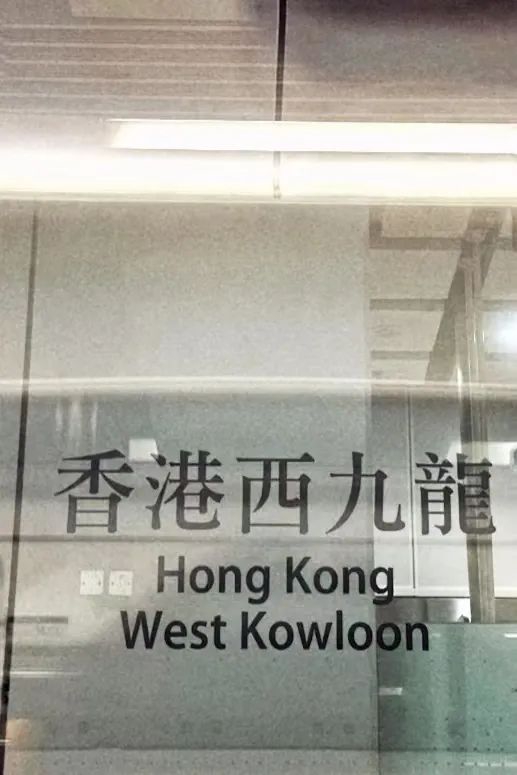 @dove
  West Kowloon StationAdded a lot of electronic large screensyou can quickly find the ticket gate;No need to pick up paper ticketsyou can swipe your card to pass through the gate with your pass or home return permit; the broadcast on the train also hasMandarin, Cantonese and Englishclear and easy to understand…(The above are all from real feedback from friends)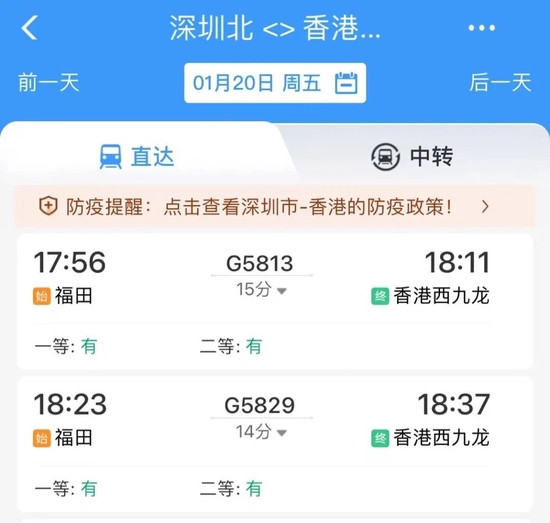 I checked 12306 for everyone, and there are still a lot of tickets left in the next week, so it is not difficult to buy. As long as the endorsement is completed, you can leave at any time.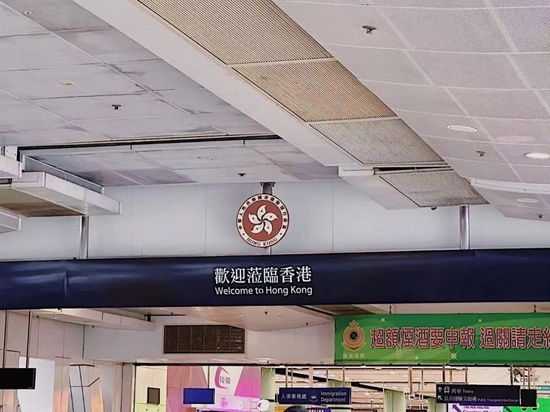 @dove
  A friend also told me a very surprising change:More and more public transportation and shops in Hong Kong support zfb.Take the subway, go to supermarkets, restaurants…Basically, you can scan the QR code to pay.
After that, before you go out, you can no longerI went to exchange for Hong Kong dollars.really convenient.
  After three years, the city has done a lotAfter sincere preparations, I finally cleared the level again。It's time to go to Hong Kong again.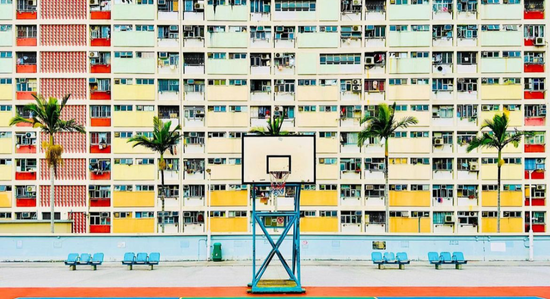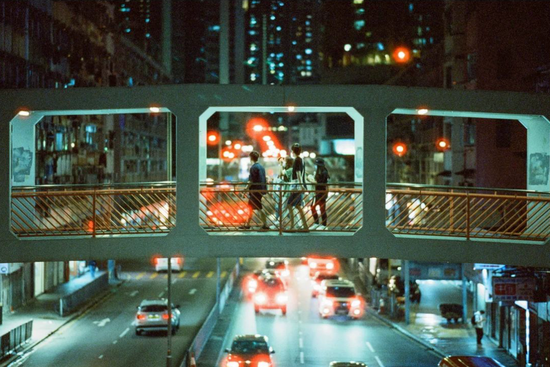 @ins
Speaking of which, why did everyone fall in love with Hong Kong?
  I'm a pretty heavyHong Kong complexpeople.since childhoodThe first band I fell in love with wasBeyondin the dormitory when I was a studentCriminal investigation TVBAfter dinner, the movie I watched the most times is"Chongqing Forest"and no matter how many times you eat it, you won't get tiredCurry Fish Ballsandpineapple oil…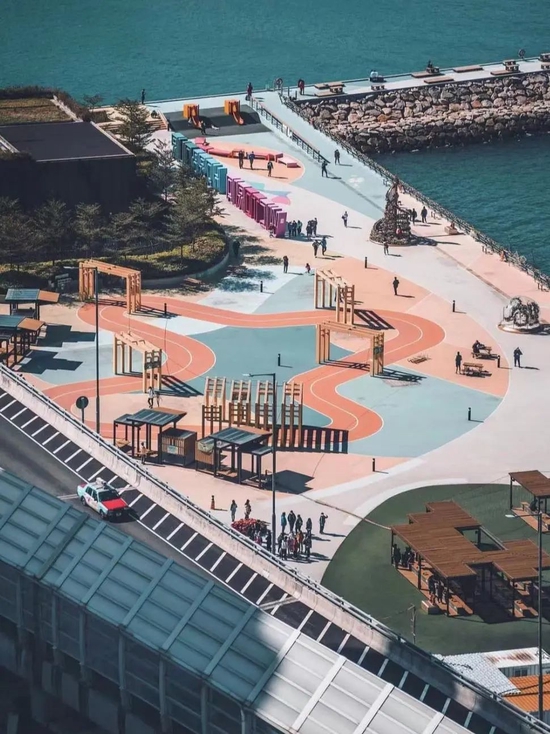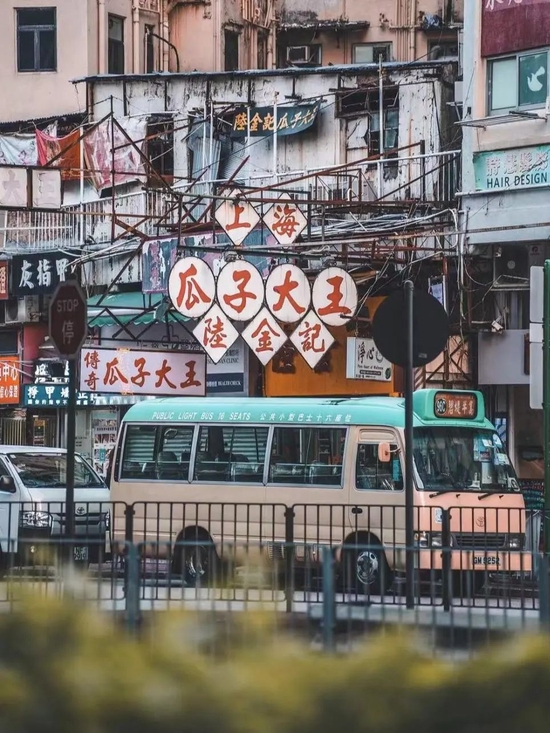 @ins
  It's really amazing, it seems like all the timeThe music, movies, and culture I like are all inextricably linked with Hong Kong.
This, perhaps, is also the unique charm of Hong Kong Island.
  The performance of the red hall blows out, and Clockenflap restarts
  Another reason to come to Hong Kong!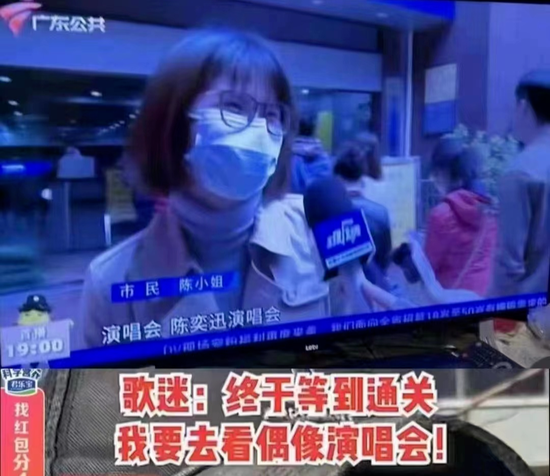 @Network Screenshot
  Since November last year, Hong Kong has entered aConcert 'blowout period'。
  Eason Chan, Aaron Kwok, Miriam Yeung, Hins Cheung, Twins, Blackpink…The Hung Hom Stadium was immediately full.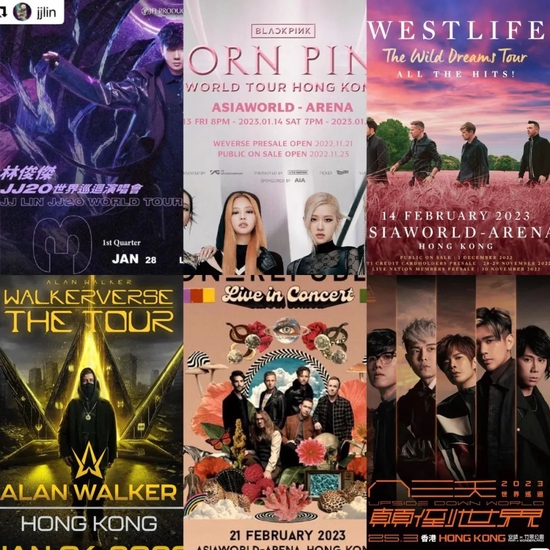 In the next 2023,Jay Chou, Mayday, JJ Lin, Westlife, Zhou Xingzhe, Alan Walker…The schedules have all been arranged!(I really feel sorry for the wallets of the people of Hong Kong, but I am so envious
  And with the good news of customs clearance and the restoration of high-speed rail coming one after another, I believe that many friends have alreadyAfter completing the endorsement and buying the tickets, we are ready to go to Hong Kong to meet idols and listen to the scene!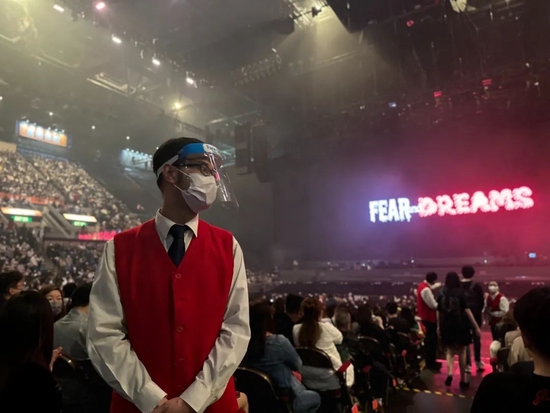 △1.14 Eason Chan's concert scene @九
  After all, the mainland has not held a large-scale performance for a long time. And meeting with friends at the concert site,Sing loudly without worrying about the sunshine of others while waving a light stick,Star chasers like Xiao Feijun should understand this kind of happiness and happiness.
There used to be a widely circulated slogan in the fan circle:Don't work hard when you are young, spend your whole life in the Mainland。
  This is of course an exaggeration, but I have to admit,Hong Kong's performance market does have its own unique charm.
  /Hung Hom Stadium/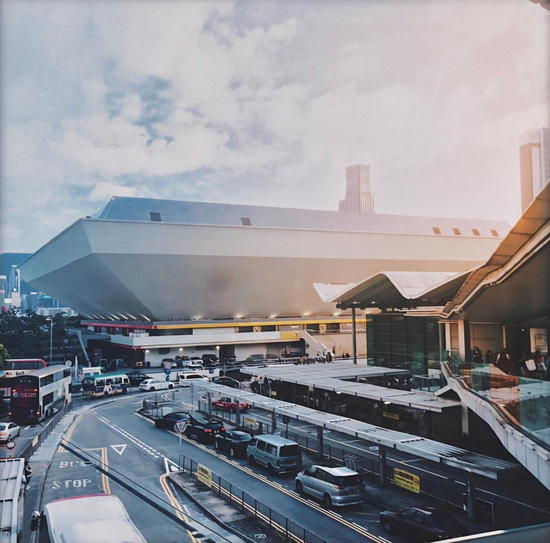 @ins
  famousHong Kong Coliseumjust like the "Paramount" in Shanghai,Sing almost every night, be there or be square。
The venue is not very big, it can only accommodate more than 10,000 people (this is one of the reasons why it is difficult to get tickets for the Red Hall), and the design of the four-sided stage ensures that no matter where the audience sits, their sight will not be blocked.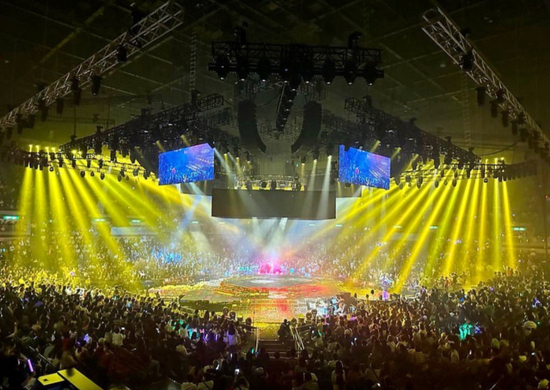 @ins
  The stage is very close,You can see clearly even from the top of the mountain.There are also multiple aisles leading directly to the auditorium, also known as'Handshake area'It is not a dream to get in touch with your favorite star!(Chasing stars rationally when allowed)
And the choreography and sound effects are also top-notch. The design of the stage effect will even be accurate to every seat, creating the best effect from the details.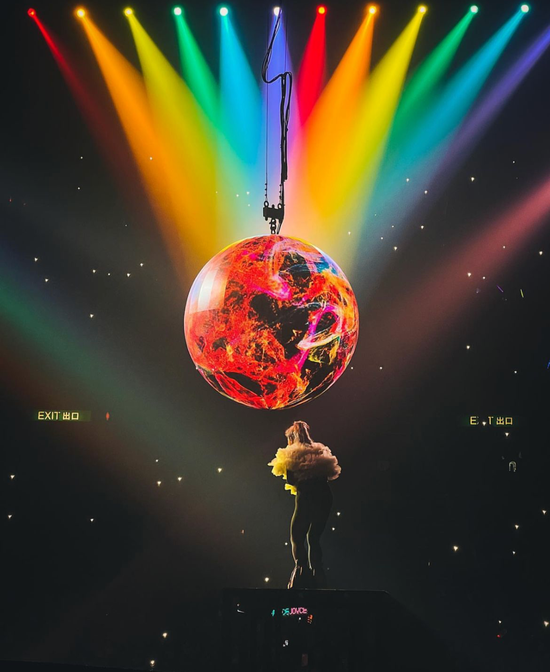 @ins
The experience is good, the benefits are many, and the fare is cheap! Looking at the prices in the infield in the Mainland, you can buy the VIP of the Red Pavilion with a little extra money, which is really cost-effective.
  Although the World Expo, Central Waterfront, and even Hong Kong Disneyland have hosted concerts, butThe status of the Red Pavilion can never be shaken.
For singers, being able to sing in the red hall is an affirmation of professional ability. For us,Always watch a concert in the red hall, life is complete.
  /Clockenflap/
  Hongkong Clockenflap Music Festivalalso nicknamed by music fans"Chicken Fly"。
Founded in 2008, the reputation and scale have continued to grow in the past 14 years.It has become one of the indelible collective memories in the hearts of music fans from both sides of the strait.
  It is also in my mind,One of the best music festivals in China and even in Asia。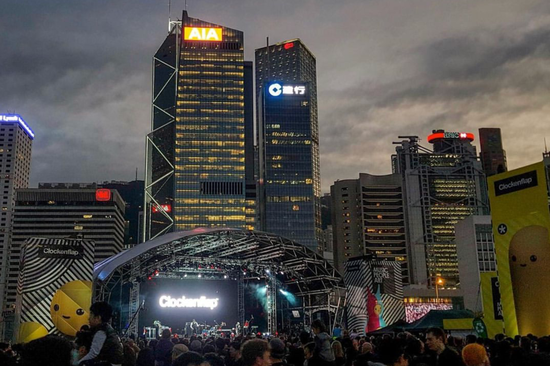 @ins
  The venue isCentral Waterfront,The background is the towering iconic financial center, the center of the fieldis hugeFerris wheelturn around and seeBeautiful night view by the sea。
And like the metropolis of Hong Kong, chickens flyFrom the performance lineup to the audience, it is full of internationalization。
  Top musicians at home and abroad gather here to present wonderful performances,Audiences from all over the world also have a wonderful connection because of music.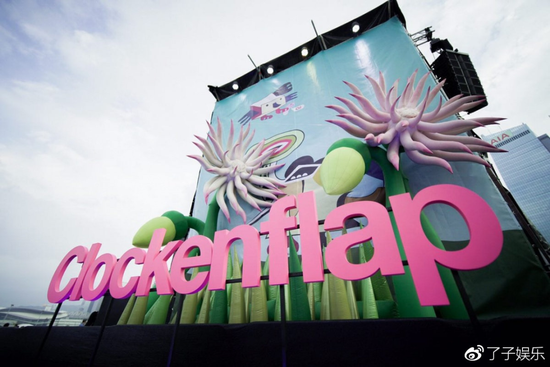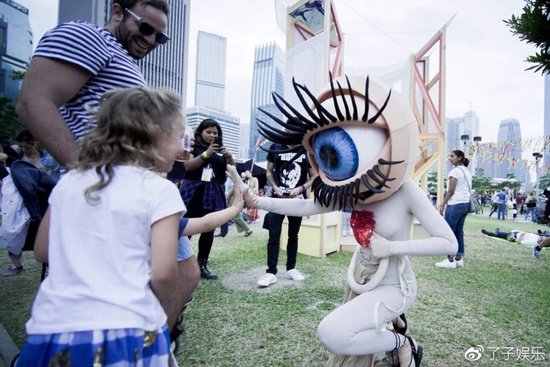 @超子娱乐
  music fans hereWith different skin colors, speaking different languagesbut at the end of the performance, the voices of encore were unanimous, and they all had the same happy smile on their faces.This kind of performance atmosphere and experience is unique in the whole country.
between performanceslying on the grass basking in the sun,existcreative marketFind some good stuff,Interact with strangers or 'Free Hug'All of these experiences are extremely wonderful.
  PS: Clockenflap tickets for 23 years are still on sale, friends who are excited can rush!
Classic Hong Kong movies that grew up with us
  It's time to relive the scene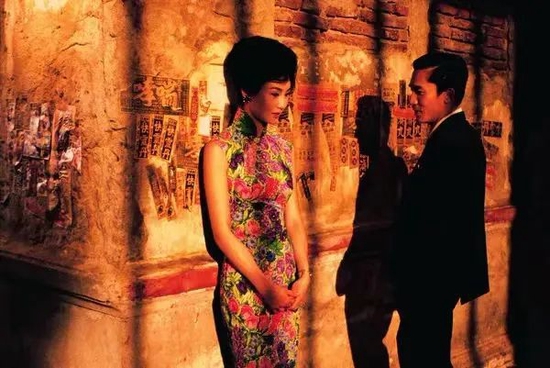 "Golden years"
  I believe there are many people like me, yesI grew up watching Hong Kong moviesof.
  Stephen Chow, Wong Kar Wai, Johnnie To, Leslie Cheung, Anita Mui, Tony Leung, Brigitte Lin…When talking about my favorite Hong Kong directors and actors, I can list many of them without repetition.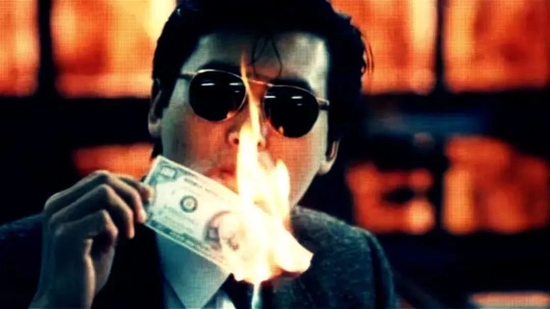 △The little pony in "The True Colors of Heroes", classic enough to be recorded in history
And since Hong Kong movies are so deeply influenced, when I come to Hong Kong, I must go to the same filming location for a while.
  /Duddell Street/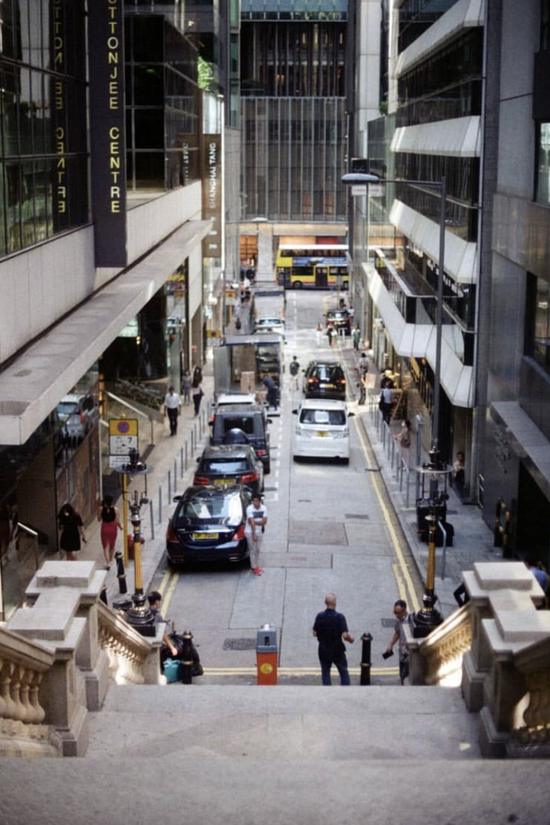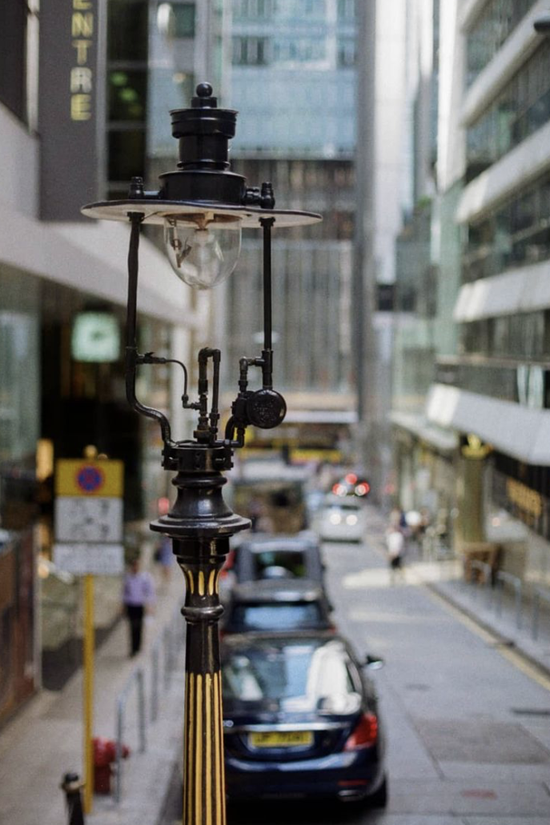 @ins
  in CentralGranite steps at the southern end of Duddell StreetIt was built in about 1883 and has stood for nearly a century and a half.It is the only staircase in Hong Kong that is listed as a declared monument.
  And the four lamps on the stone stepsgas street light,TooThe only remaining gas lamps in Hong Kong that still provide street lighting services,Full of a heavy sense of history.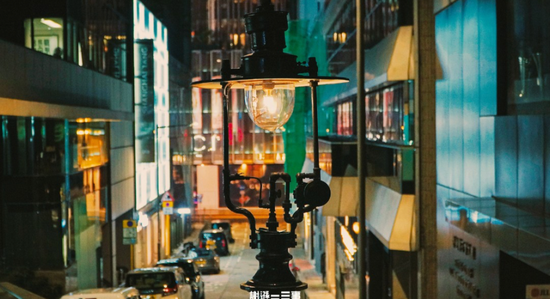 @ins
  Because it is unique, it also becomesA spiritual landmark representing the "romantic" of Hong Kong people。
  "King of Comedy", "Golden Branches and Jade Leaves", "Dragon and Phoenix Fight"…Too many beautiful love stories happened here, and it has also become a place where many movie fans must take pictures when they come to Hong Kong.
@ins
In 2018, the typhoon "Mangosteen" destroyed all four lamps, and Hong Kong's gas company and the Office of Monuments, afterAfter 15 months of hard work, the century-old ruins were finally brought back to life.
The lighting time of the gas lamp is from 6:00 pm to 6:00 am. You can take pictures of the night scene while it is on~
  /Temple Street Night Market/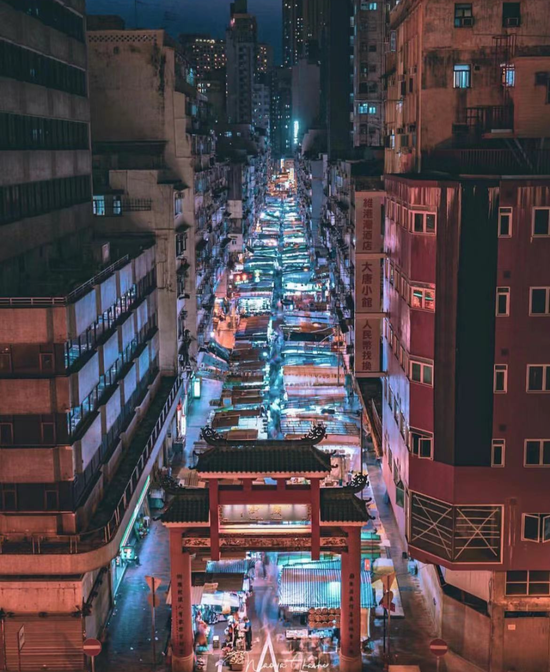 @ins
  Temple Street is located in Yau Ma Tei in Yau Tsim Mong District, Kowloon, Hong Kong.Famous for its night market selling cheap goodsknown as Hong Kong's"Civilian Nightclub"。
  "New Love", "God of Cookery", "Young and Dangerous", "Temple Street Story"…There are so many film and television dramas that have been collected here that they are too numerous to count.
  Director Xu Anhua once said on the radio,Temple Street is not much different from 30 years agostill selling very cheap things,There are also people who read pictures and sing Cantonese opera on the street.Many Hong Kong people will come here to eat seafood.
@ins
  A very representative small shop in Temple Street,Mito Restaurant,Red and green neon signsblue and yellow latticed windows, this looks very Hong Kong.
Because of the impact of the epidemic before, Temple Street was far less lively than before. But I believe that after the tourism industry gradually recovers, the fireworks will return to the past.
  /Central Mid-Levels Escalator/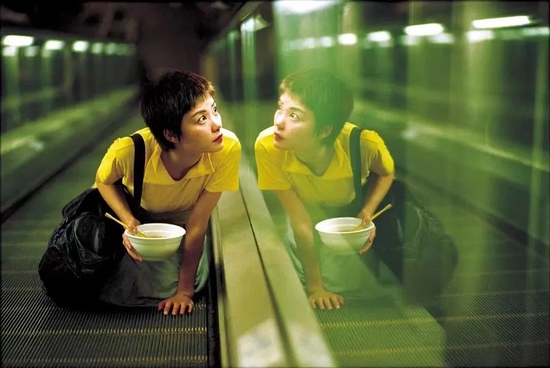 "Chongqing Forest"
  here reallyCan't be more classicbut I still want to mention a few words.
Central is one of the most prosperous areas in Hong Kong, starting from the Mid-Levels escalator,You can see the story of Central, and even the whole of Hong Kong.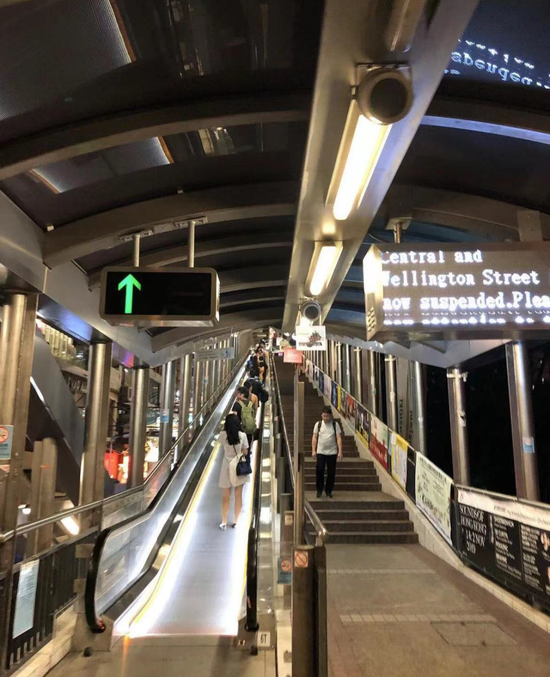 @ins
  With a total length of 800 meters, the escalator is the longest outdoor elevator in the world。Every Monday to Saturday, it goes down from 6:00 to 10:00 in the morning, and goes up from 10:00 to 12:00 in the morning, which is fully convenient for residents living nearby to travel.
  In Wong Kar Wai's films, the tone of the escalator islight melancholy green,It goes up and down, shuttling through the emotions and lives of the protagonists.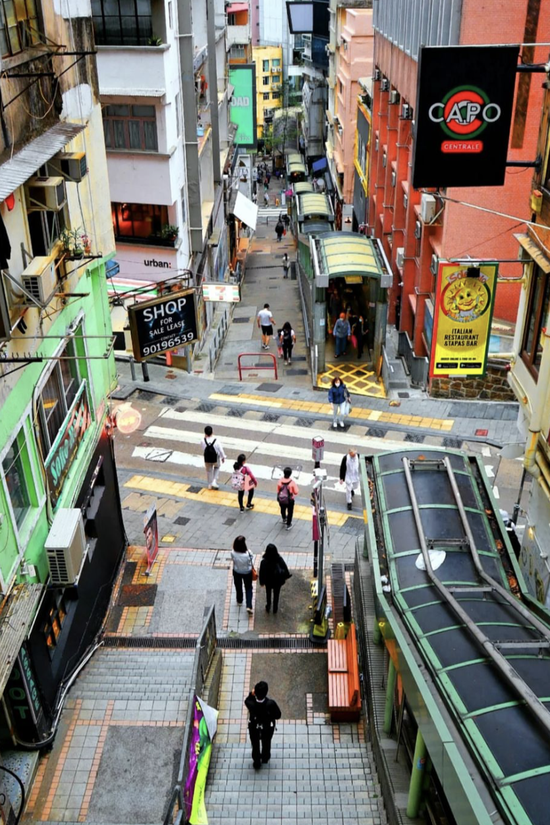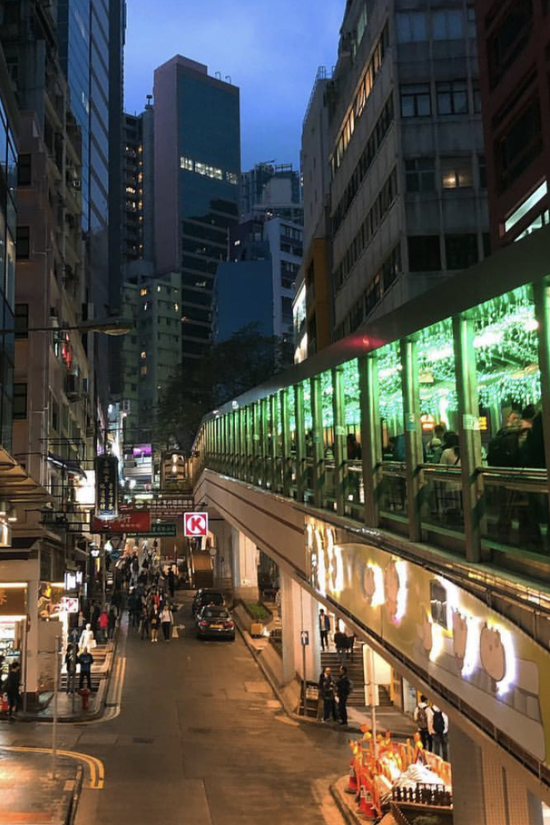 @ins
The escalator is divided into many sections between residential buildings and alleys, very close to the windows,It seems that at any time a resident sticks his head out to greet you.
  What kind of story is hidden behind every window?Thinking of this, it seems that I have traveled into a Wong Kar Wai movie every minute…
  In the past three years, Hong Kong has seen more changes
  Waiting for you to come to punch in and unlock…
  /Hong Kong Forbidden City/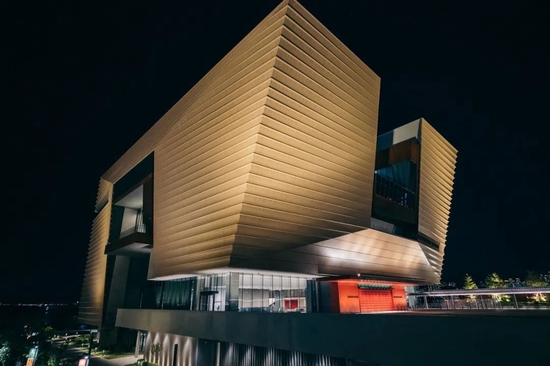 @图虫创意
  It took 5 years and cost 3.5 billion. It was only opened to the outside world in July last year.Hong Kong Palace Museumnow it is hard to get a ticket every day, it is said that if you want to visitGet tickets at least half a month in advance!
It is the work of the well-known designer Yan Xunqi. The overall design is dominated by elegant beige gold, full of modernity.
  The entrance to the exhibition hall is aThe graceful and luxurious "Forbidden City Red" gate,It perfectly combines modernity with traditional Chinese culture.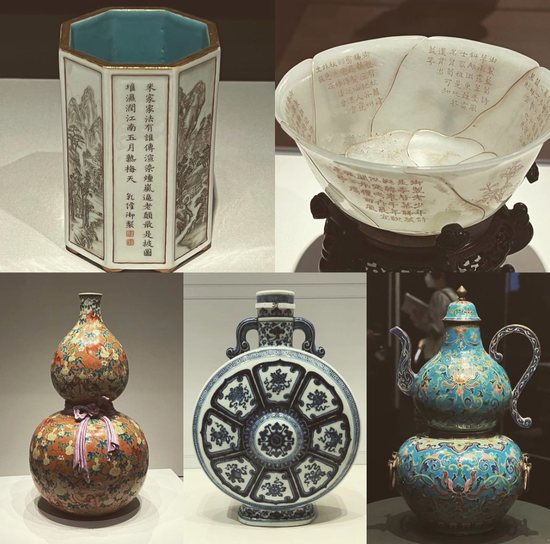 @ins
  A total of nine exhibition halls,914 precious cultural relics from the Palace Museumand there are even many collections that were previouslynever publicly exhibitedcan be said to be extremely precious.
  The detailed design of the hall is also in place.While enjoying the national treasure up close, you can also feel all kinds of interesting little ideasappreciate the charm of culture from a new perspective,There is also an immersive sense of time travel.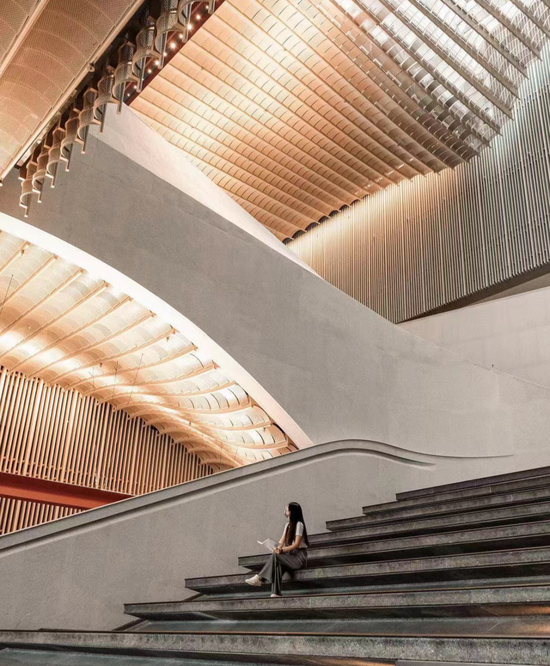 @ins
  While visiting and feeling, don't forget to take pictures!There are many places worth punching in the museum, such as gates, screens, steps, andThe outdoor terrace overlooking the entire Victoria Harbour…
In short, remember to set aside a day for the Forbidden City in Hong Kong, stroll slowly and take pictures, it is really worth it!
  /M+ Visual Museum/
  The full name of M+Museum Plusas the name suggests, compared with museums in the traditional sense, hereIn terms of function, design, or experienceare richer and more interesting.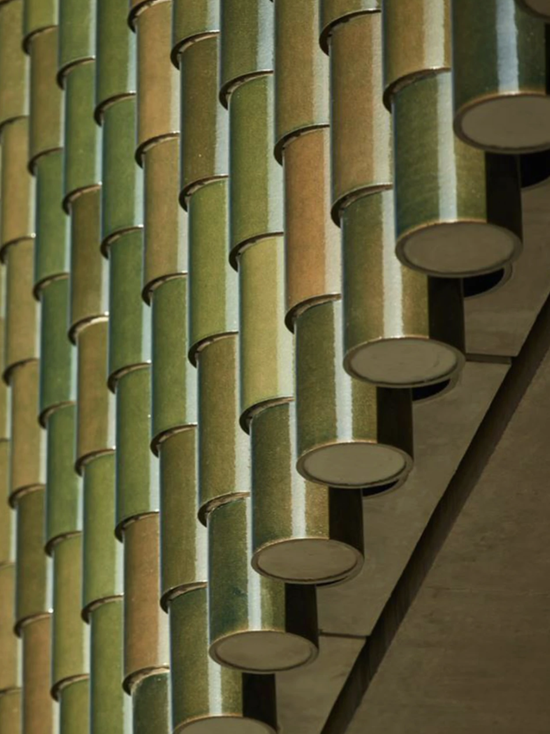 Unlike many buildings in Hong Kong, M+ does not have a glass curtain wall, but instead has undulating terracotta on the outer wall.
These tiles are like ink bamboos, which will show different colors and textures according to different light and weather, and have a delicate and rich texture. It is an exaggeration to say that M+ is brand new every day.
There is currently a special exhibition in the museum that I like very much.'Yayoi Kusama: 1945 to the Present'。
  Yayoi Kusama's name, I believe everyone is familiar with it. This Hong Kong special exhibition is also the 94-year-old "polka dot queen"Largest retrospective held in Asia outside of Japan。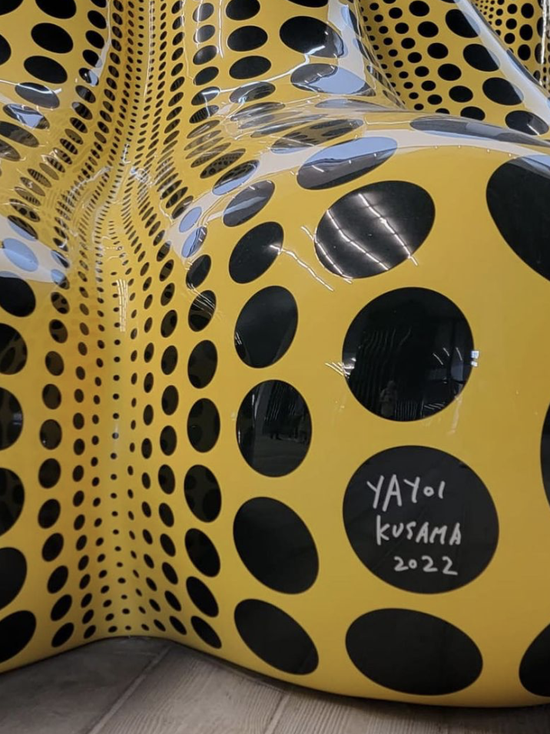 @ins
  There are not only classic works of artists in different periods, the most familiar big pumpkin, but alsoLarge-scale art installation created exclusively for M+,you could say sovery attentive and sincereof an exhibition.
The exhibition will be held until May 14th, friends who are interested, don't miss it.
  /Sixth Generation Peak Tramway/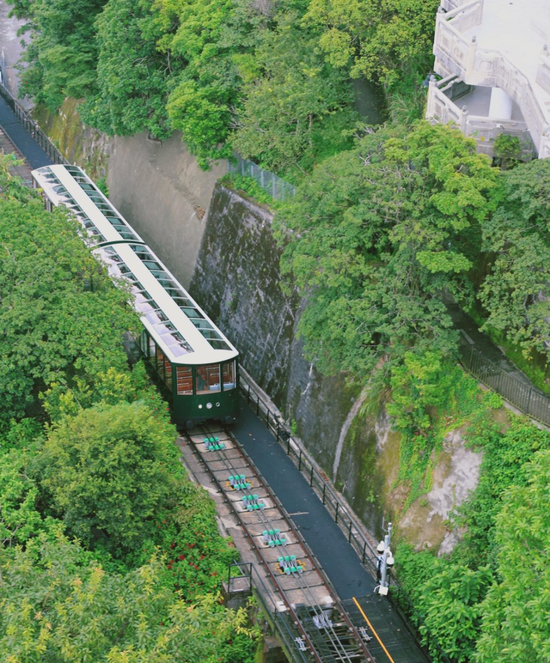 @ins
  believe in every friend'Hong Kong travel to do list'There will be such a line:Take the cable car to the top of Victoria Peak to see the night view.
this1888The cable car that started working, fromGarden Road, Central, Hong Kong Island heading towards Lufeng Gorge, Victoria Peakcarrying the collective memories of Hong Kong people and witnessing the development of the city along the way.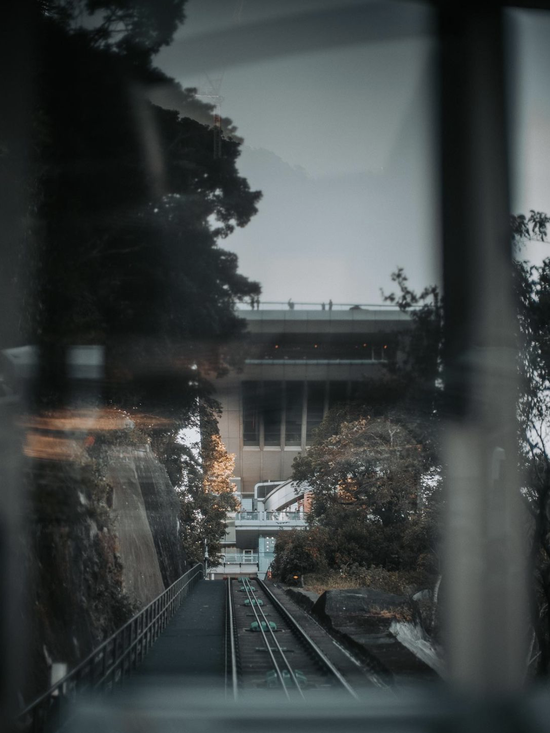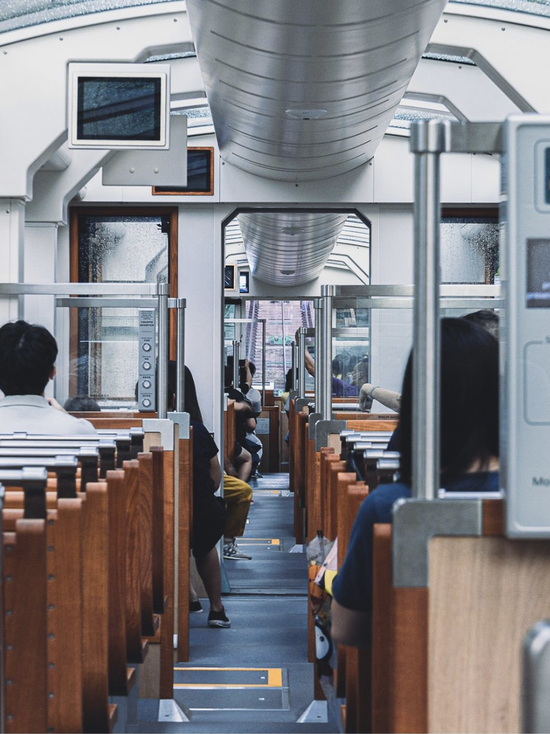 @ins
  The carriage was refurbished to the sixth generation, and the original wine red color was changed todark green.The length has nearly doubled, and the passenger capacity has also increased from 120 to210 peoplethe queuing time can be shortened a lot.
  The cable car passes through high-rise buildings, flowers and greenery, and slowly takes a panoramic view of the entire Hong Kong Island. It is recommended to ride around 5 pm,Don't miss the sunset and night view。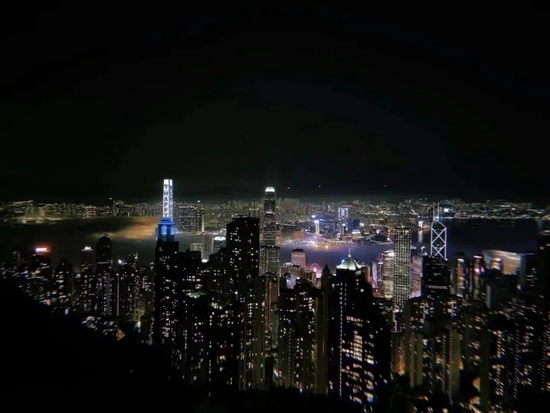 @Tiffany
The night view of Taiping Mountain is really beautiful!Thousands of lights twinkle like a starry skyblowing the cool mountain breeze, you can deeply feel the prosperity and beauty of this city.
  Xiao Feijun even asked his friends to comeTake the cable car tips:When going up the mountain, sit on the right hand sidewith a panoramic view of Victoria Harbour;When going down the mountain, you have to take the front of the carYou can see the whole process of the cable car "rushing" down the mountain, which is exciting and fun.
  Finally, two Amway
  A must-eat fairy shop in Hong Kong!
  /Lan Fong Garden/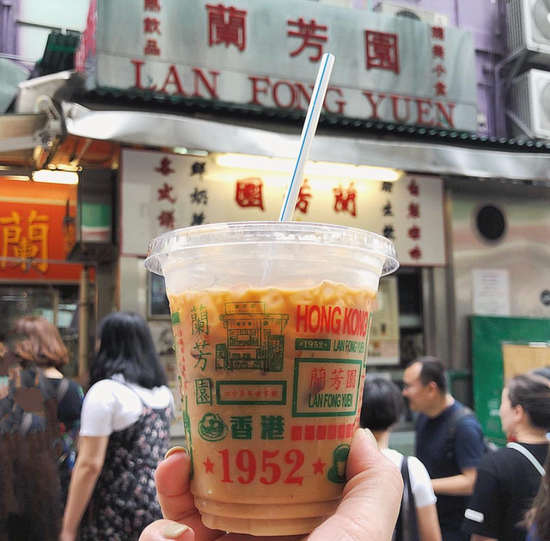 @ins
  If you come to Hong Kong, what kind of store is it?Must check in,ThatLan Fong YuenMust be on the list, gourmetLi ChunenOnce said, "Nine out of ten Hong Kong people drink Lanfangyuan."Cai LanHe even said, "If you don't drink Lanfangyuan, you can come to Hong Kong for nothing."
Lan Fong Yuen is a label that represents the oldest milk tea flavor in Hong Kong. The silk stocking milk tea technology of the founder, Mr. Lin Lao, was also selected into the Hong Kong intangible cultural heritage.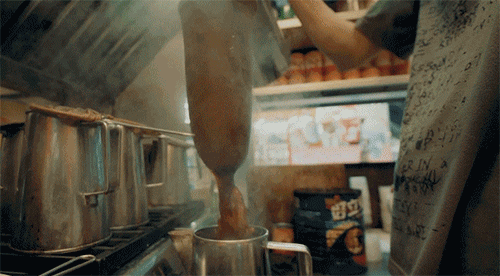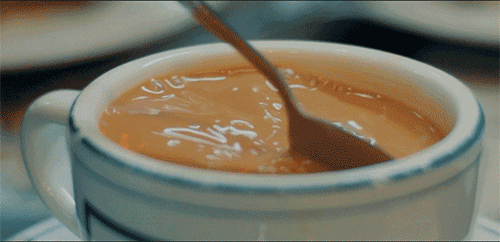 Lan Fong Yuen's milk tea tastes smooth and mellow, neither sweet nor greasy.And super silky smooth! !After taking a sip, it seems to go straight into the stomach.
Even when milk tea shops are all over the street,There is still a long queue in front of Lan Fong Yuenwhich is enough to illustrate its strength.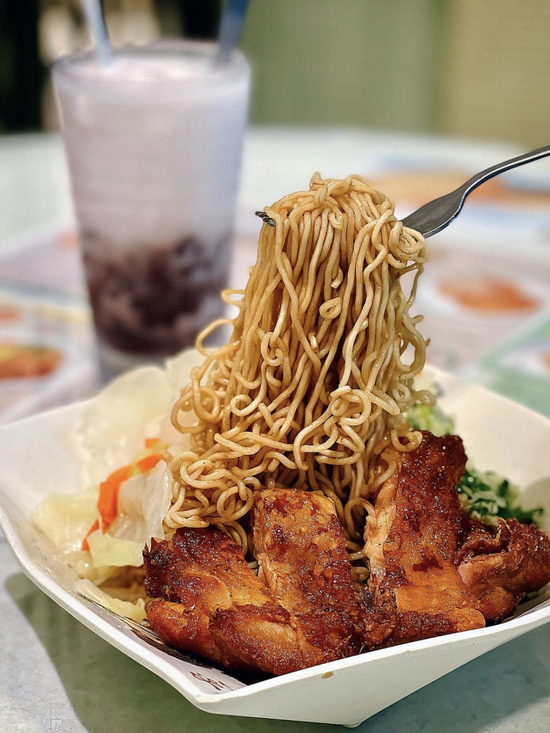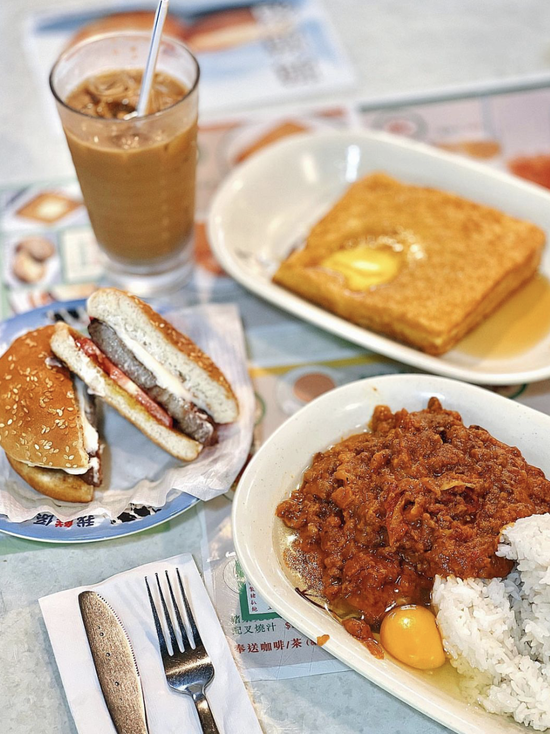 @ins
  In addition to milk tea,Pineapple oil, cider, dicedThe Hong Kong-style snacks are also very good!The overall decoration of the store is that kindA small shop with a sense of age and fireworksThere is a sense of déjà vu in Hong Kong movies.
  /Kun Kee Claypot Side Dishes/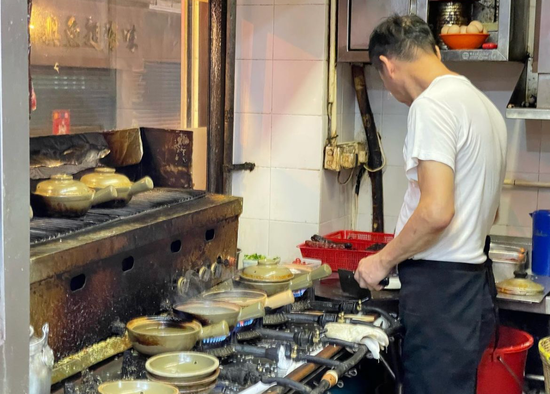 @ins
  make claypot riceMichelin recommended,is called'Western District Famous Items',LetMaggie CheungA small shop that everyone patronizes repeatedly, must eat!
  Locals are willing to wait in long lines to eat food, the taste must not be much worse.There are crowds of people at the door of the store, and you can smell it from a long distanceFood pan gas and rice burnt aroma。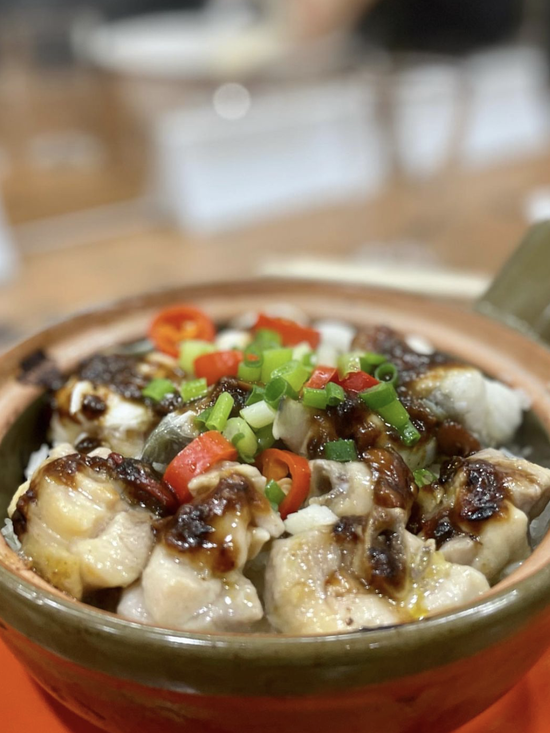 @ins
  their familyNest Egg Beef RiceandWhite Eel Chicken RiceIt's the degree to which I have been dreaming after eating it once. The meat is tender and tender, served with runny eggs, topped with sauce and stirred evenly.
  Every grain of rice is wrapped in egg liquid and sauce, the entrance is salty with sweetness. The mouth of the crispy rice dipped in the soup is a little soft,It is crispy and chewy when bitten down, and the mouth is full of burnt aromaIt's really amazing!