In a relatively standard mixing environment, you will find that there will be many pairs of monitors, with near-field, mid-field and far-field monitors, because you have to constantly compare the sound after mixing and replaying it in various media. What is it like. However, for a professional mixer, it is necessary to touch the far-field monitor speakers, because the details of the far-field speakers can be more accurate and help you make more accurate decisions every time you mix.
The KS Digital A500 is the main monitor speaker of the KS Digital A series, featuring dual 10-inch woofers and horn aux tweeters.With such two large woofers, its low frequency can go down to a minimum of 24Hz. This parameter is enough to prove that its bass is very good, so it also means that there is no need to worry about not hearing the low frequency part when mixing. , and you don't need to buy a subwoofer separately, you can make accurate adjustments through the feedback of the music details from the A500 main monitor speakers when mixing.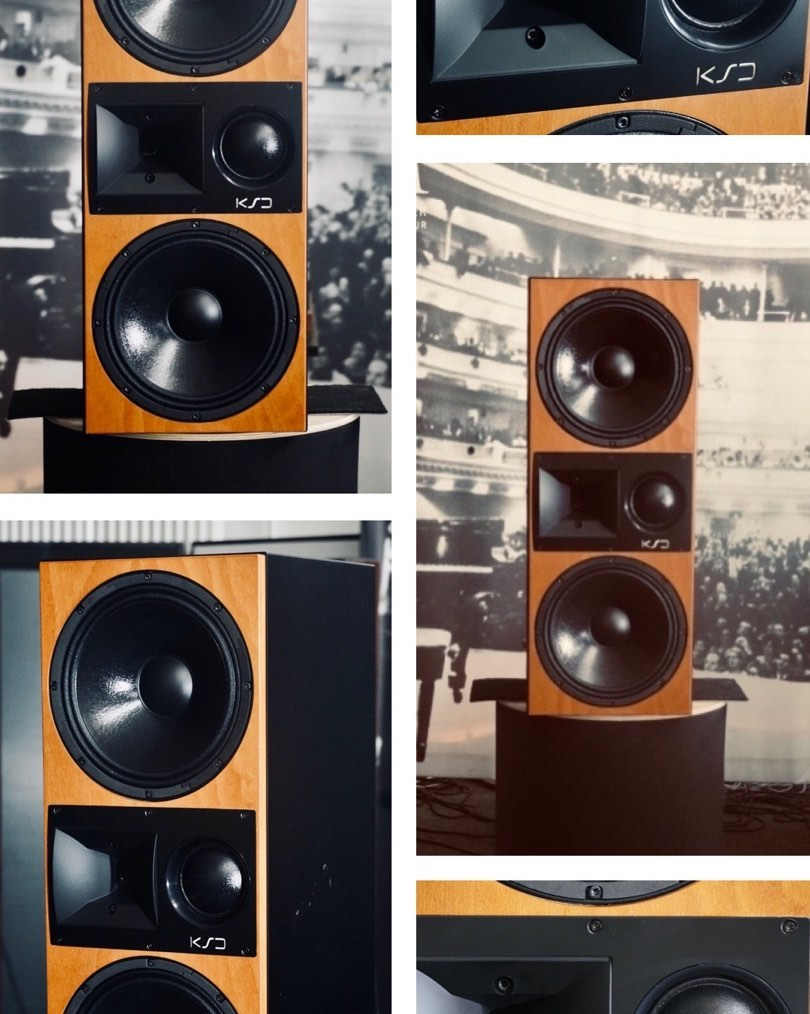 The KS Digital A500 is a classic 3-way main monitor that not only provides higher sound pressure and accurate sound reproduction through KSD's typical time-corrected sound conversion, but also provides unprecedented resolution in building stereo images, can be accurately positioned, and the participation of KSD's phase-linear FIRTEC (TM) filters will create a correct sound stage in front of the mixer. The A500's dedicated 3-inch dome midrange drivers deliver a fine, almost magnifying glass-like resolution that brings out vocals perfectly in the mix.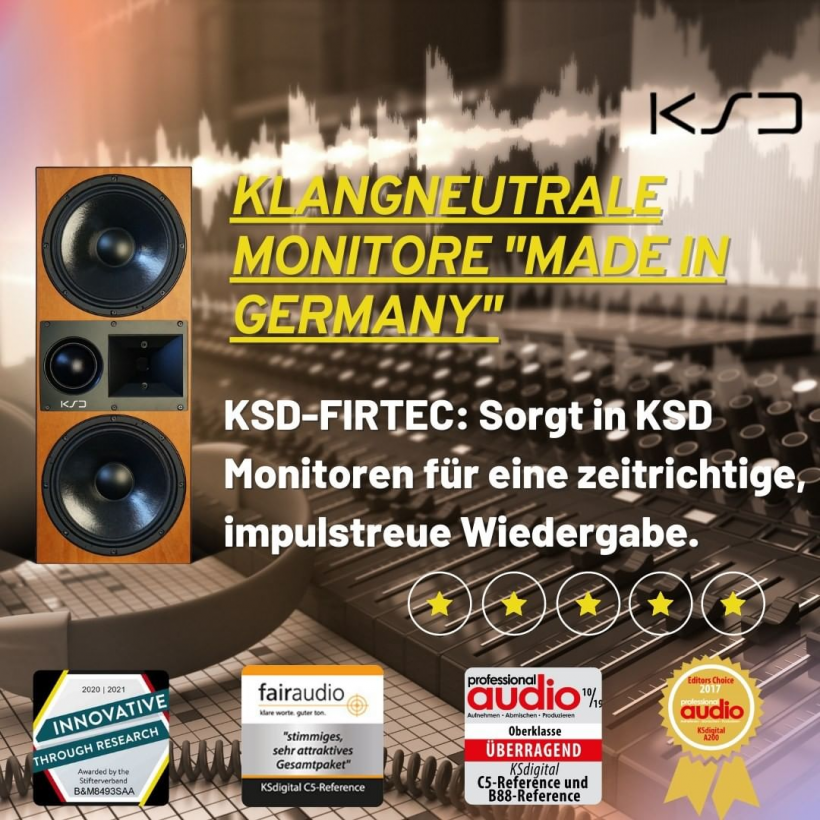 Like the legendary monitor KS Digital ADM20, all frequencies of the KS Digital A500 reach the ear of the audio engineer at the same time, and the "direct" design makes it possible without any delay. It is the closest design to a "straight line" in studio monitoring technology. The flat frequency response curve makes it faithfully reproduced, and is deeply loved by audio engineers. A500 is used in professional music production processes such as recording, mixing and mastering. All performed very well.
For more information on the latest audio brand product information and promotions, please pay attention to the[Dingdong Audio New Product News]public account!