Synth Magic releases Siel Orchestra MK2, a new Kontakt instrument library featuring SIEL Orchestra and ARP Quartet patches.
The 70s and 80s had a lot of great synths. Many of these instruments are legendary today. During this period, some unknown synthesizers also appeared on the market. Although they did not reach the status that everyone sought after, they were also part of history. One of them was Siel Orchestra in 1979. This instrument was also sold under the name ARP Quartet.
It is a 4-part orchestral synth with 4 presets including brass, strings, organ and piano. The preset changes are very small and can be processed with filters or an envelope. UK-based developer Synth Magic has now put these synth classics into an affordable Kontakt instrument.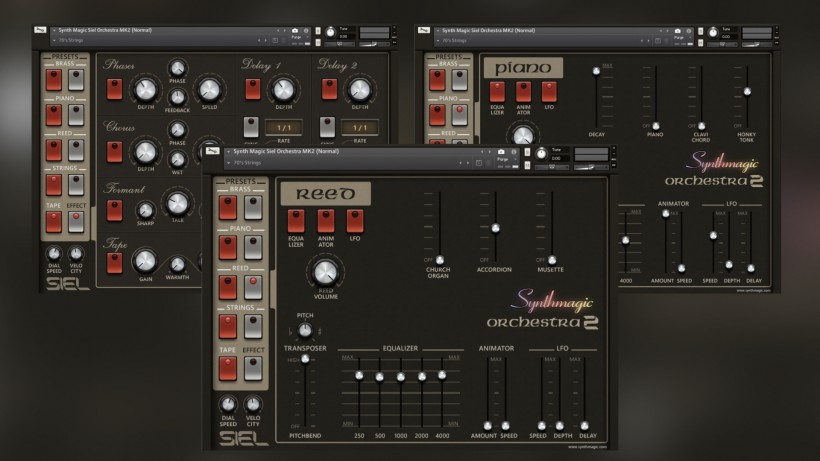 In this new production, a total of 1.5GB of sample content was used.
Synth Magic double-sampled the original hardware with high-quality preamps and passed it again on tape. Unlike the original hardware, you can further manipulate the sound with filters, envelopes, effects, and more.
Plus, the Siel Orchestra MK2 comes with a host of great sounds, giving you beautiful, addictive analog string and synth sounds.
Synth Magic Siel Orchestra MK 2 Now £15 on sale (was £25). The full version of Kontakt 5.8.1 is required, Kontakt Player is not supported.
Official website purchase:
https://synthmagic.co.uk/siel-orchestra-2/
You can also buy it on Loot Audio, they have a freebie: https://www.lootaudio.com/category/kontakt-instruments/synthmagic/Seil-Orchestra-2