Other than lightness: the third men's fashion day in Paris is a test of endurance. Fireballs rise to the sky and then collapse to the ground. One, two, three. A precise symbolism frames the fashion show by Rick Owens. The opus, entitled Edfu, is inspired by Egypt, read in the manner of Owens, halfway between brutalism and B-movie. "At the temple of Edfu, at the main entrance, there is a winged sun symbolizing the god Horus. It represents the triumph of good over evil, "says Owens, who in recent years has made Egypt a good retreat. «In today's presentation, an enchanting sun crosses the sky, falling to the ground, again and again. Timeless, repetitive destruction from the beginning of time ».
The experience, for the public, is nothing short of intense. Outdoor parade, in a burning Paris, with three artificial and incandescent suns. Do they bring added value? In reality, this time, a little: the process is obviously slow, and distracting. At Owens always and in any case the clothes speak for themselves. The rest is a frame, effective or not. This season is striking the architectural and transparent monumentality of the volumes, precise but weightless – ripstop nylon and organza effects everywhere they keep their shapes while dematerializing them – and then the inflamed spread of bright colors alongside the usual blacks and neutrals.
Owens is a creator of a rare design discipline. His world of decay and collapse ferments precisely on the most unshakable rigor. The tension of opposites, which also include exhausted languor and dark abrasion, defines a style rich in nuances. Now it is the rigor that becomes more evident, soon contradicted by shines and transparencies, and the effect is flamboyant. Egypt remains a distant echo, just imperceptible, therefore free from any literality, proving that choosing a theme does not mean being obvious.
The show of Louis Vuitton it is a tiring experience almost forty minutes long and made up of: set like a giant playground; not one but two marching bands in opening and closing; live soundtrack performed by megastar Kendrick Lamar. All this is made to think, to compensate for the absence of a charismatic creative director like the late Virgil Abloh, whose figure still hovers over everything, evoked in the narrative and also in the accompanying rap.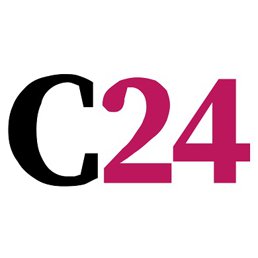 In short, we follow the long trail of a sudden and unjust disappearance, adding tricks after tricks, and many special effects. It is a pity, because the frame obscures the work of the creative team, which instead is excellent, poetic, light and childish. The collection sways in many directions, but has a playground coherence of its own that fascinates.