"Magnolia Hotel", the preferred service brand under Jin Jiang Hotels (China), sets May 21st and December 5th as Magnolia Brand Days each year, and holds a series of celebration activities to convey the exquisite life of Magnolia idea.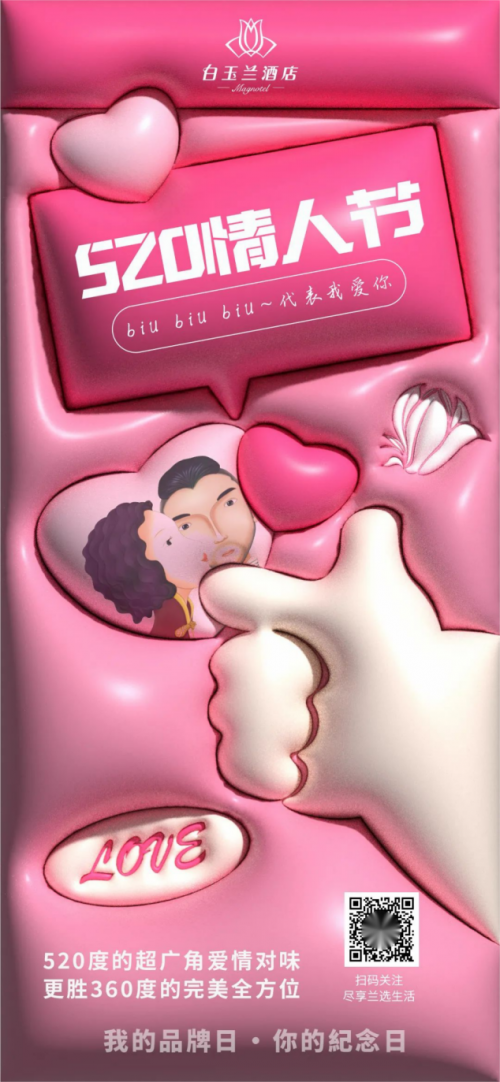 Magnolia Brand Day
Pay tribute to the ubiquitous love with IP,
Customers participating in the event
Learn about the love story in the vast Lanxuan universe together
Let every family member deepen their self-confidence
and the understanding of the other half
Show more love and care.
Brand Day event time
  2023/ 5 / 20  – 2023 / 5 / 21
Lanxuan universe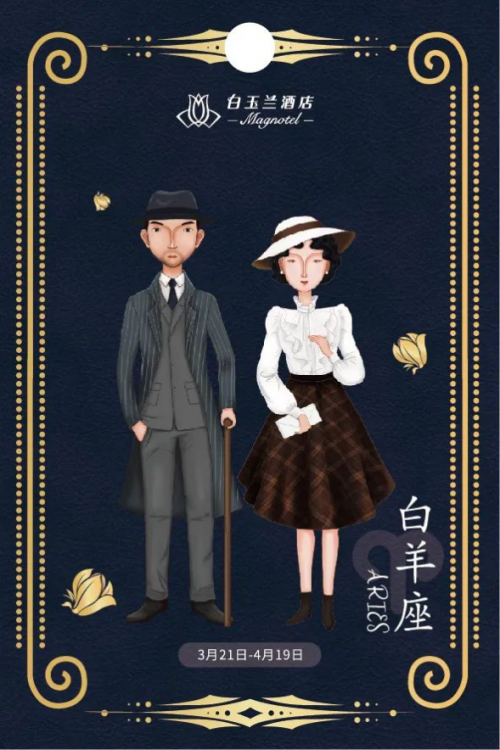 Solving puzzles/ taking pictures/ punching cards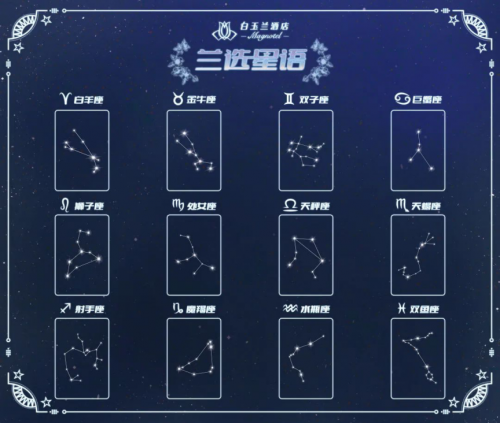 Love is like a star, fleeting in the universe. We combine the diverse and rich IP image with the most charming constellation concept among the stars in the universe, and at the same time use "constellation fortune" and "star language and star wishes" to let you know our infinite love.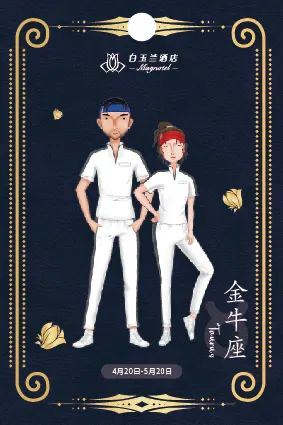 Activity Rules:
1. Check-in customers can choose the corresponding check-in according to their own or lover's constellation
2. The back is the constellation 520 love expression, you can write your own "star source" on the back
3. After the check-in is completed, you can exchange the corresponding gifts at the front desk of the hotel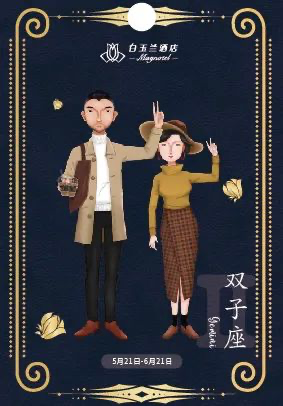 my star wish
2023 infinite love
Get the punch card,
What kind of words would you like to write to yourself or him (her),
I wish myself better and better,
Still have something to say to TA?
anyway
Magnolia Hotel wishes you a bright future, peace and joy!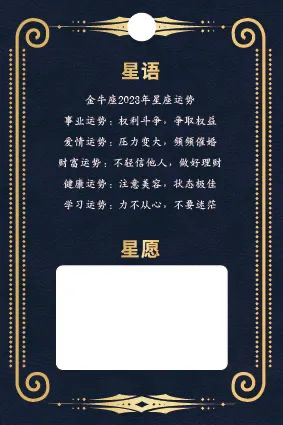 Great benefits
In order to thank the friends for their one-year support and companionship, the Magnolia brand will reply and send a generous gift~
Leave a message in the comment area #白玉兰酒店#,
And write down your blessings to TA
A lucky guest will be randomly selected to give a dream lily office travel pillow worth 298 yuan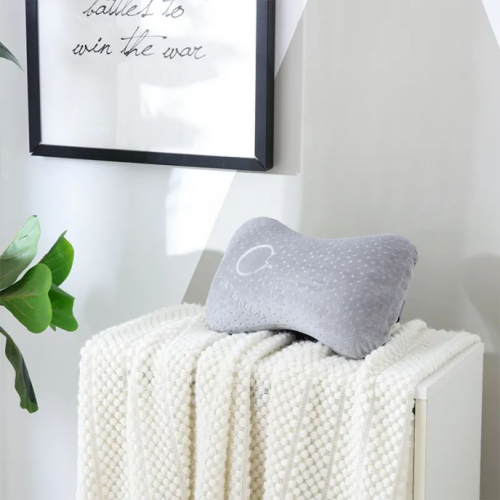 #Dream Lily
Participation period ends on May 22, 2023,
Winners will be announced in the next event.