At 19:30 tonight, the Honor Magic3 series new product launch will be officially held. At the same time, the Honor X20, Honor Tablet V7 Pro and other new products will also be unveiled.
On the eve of the release,Honor's latest global theme song "Go Beyond" has been officially launched today on QQ Music, NetEase Cloud Music and other platforms.
It is reported that "Go Beyond" is sung by Sonna Rele, and the famous musician Andy love composes and writes lyrics.
This new song will be officially unveiled at the Honor Magic3 conference tonight.
Earlier, Glory had the theme song "Glory" of the same name. This song was composed by Gao Xiaosong, composed by Qian Lei, concisely arranged, and sung by Wang Xiaotian. It was released in 2014.
This time, Honor Magic3 series will launch at least two models, including Honor Magic3 and Honor Magic3 Pro.
The whole series adopts dual-drilled screens, of which the standard version uses dual-drilled straight-face screens, while the Honor Magic3 Pro has a hyperboloid screen.At the same time, the Pro version is expected to introduce a 3D structured light solution to support higher-level face recognition.
The rear camera part of the Honor Magic3 series will adopt a five-shot lens module design similar to the "Oreo" and also have IMAX ENHANCED certification.
It is understood that the Honor Magic3 series also adopted a multi-main camera solution for the first time, with multiple main camera-level sensors.
In terms of performance,In addition to the Snapdragon 888+ processor, the Honor Magic3 series will also be the first to be equipped with UFS 3.1, the industry's first 176-layer NAND technology launched by Micron.
In order to let the Honor Magic3 play a more extreme performance, the mobile phone also uses ultra-high thermal conductivity brand new graphene for heat dissipation.
It is worth mentioning that,The Honor Tablet V7 Pro, which will debut tonight, will be the world's premiere MediaTek Xunkun 1300T processor.
According to the official, the 6nm process 5G chip designed for high-end flagship tablets has been tuned jointly by Honor to break through the upper limit of performance in terms of chip power consumption, communication, and imaging, and achieve a further leap in the combination of software and hardware.
"Go Beyond" full version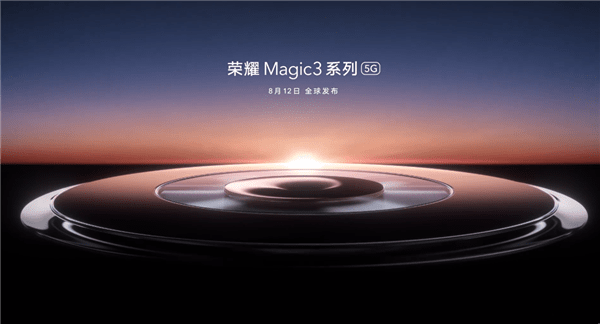 Return to Sohu to see more
Editor:
Disclaimer: The opinions of this article only represent the author himself. Sohu is an information publishing platform. Sohu only provides information storage space services.
.