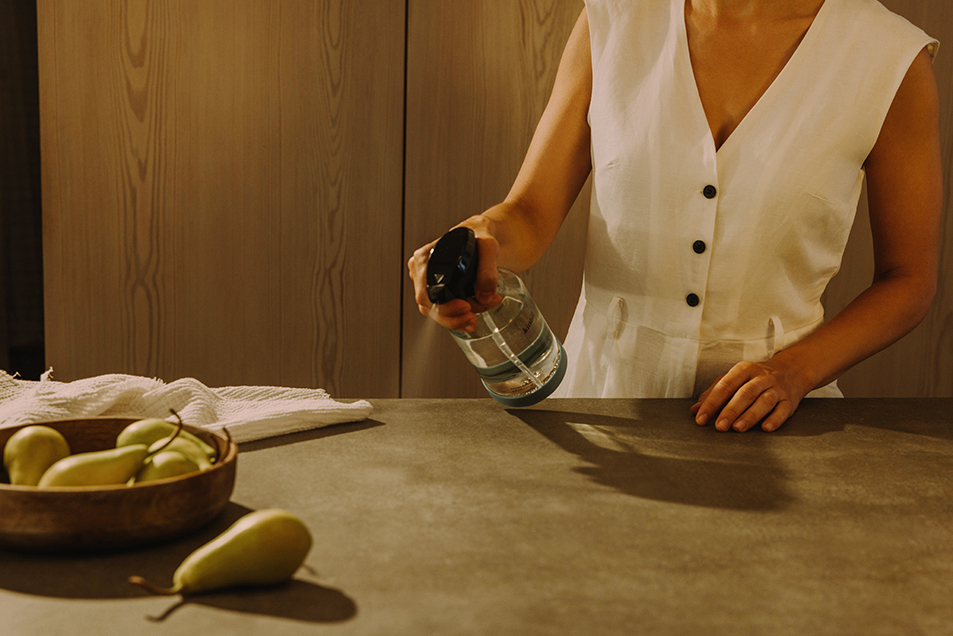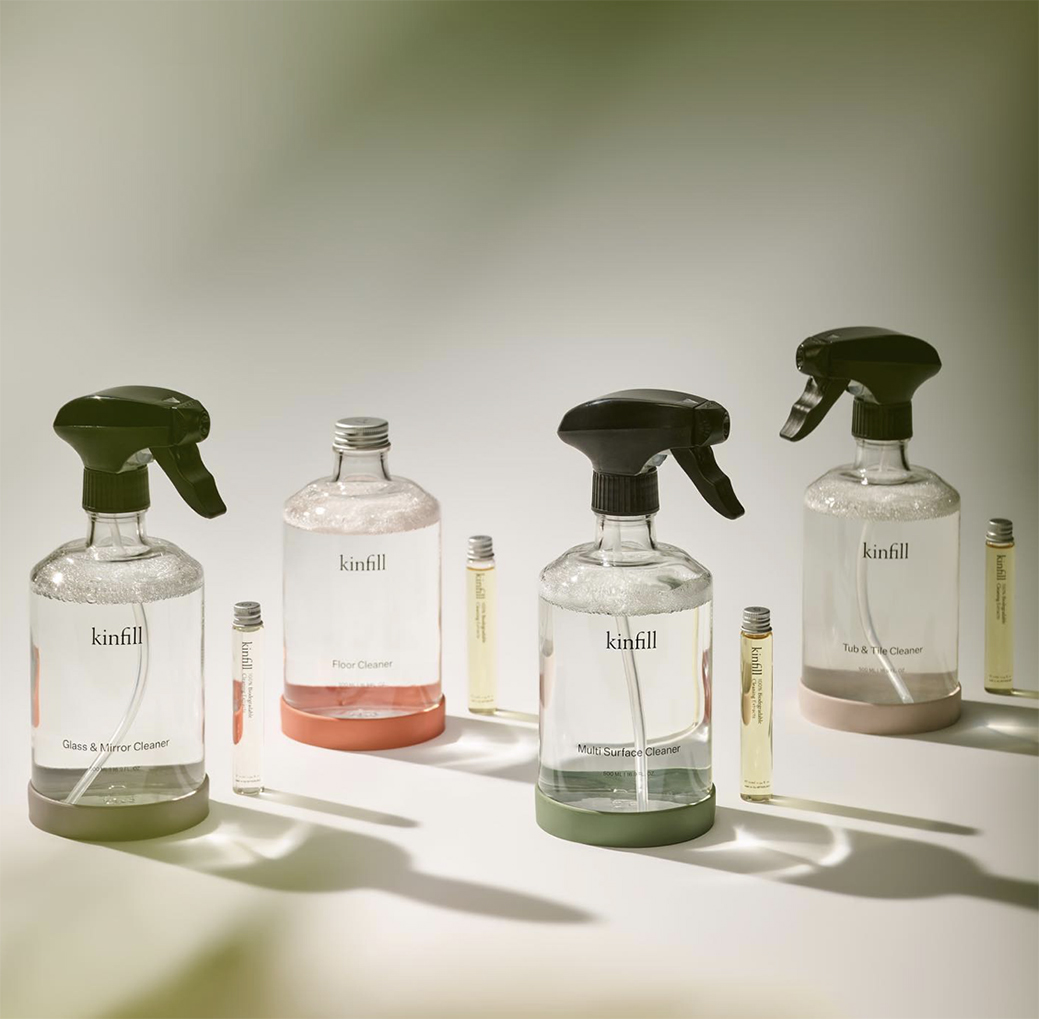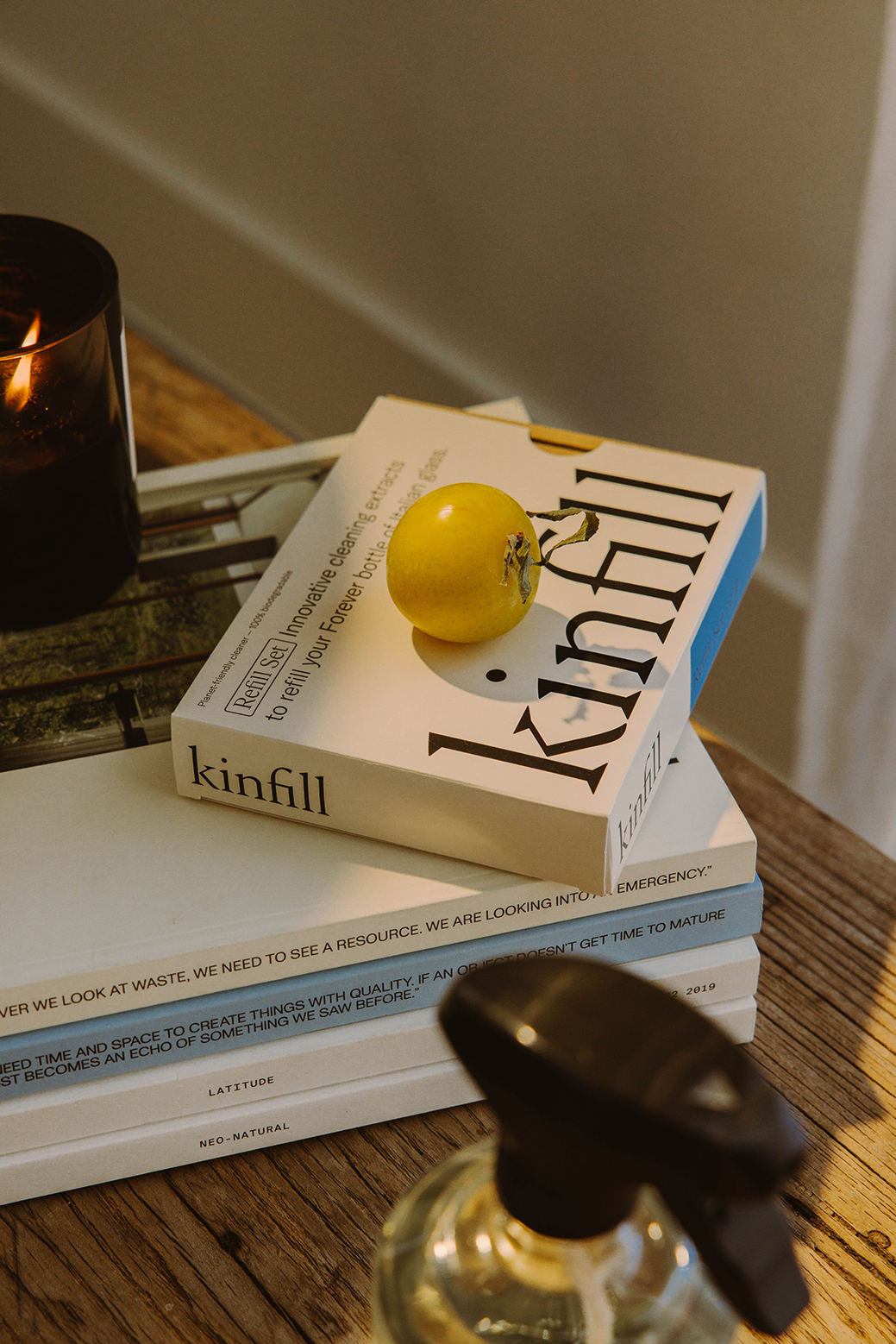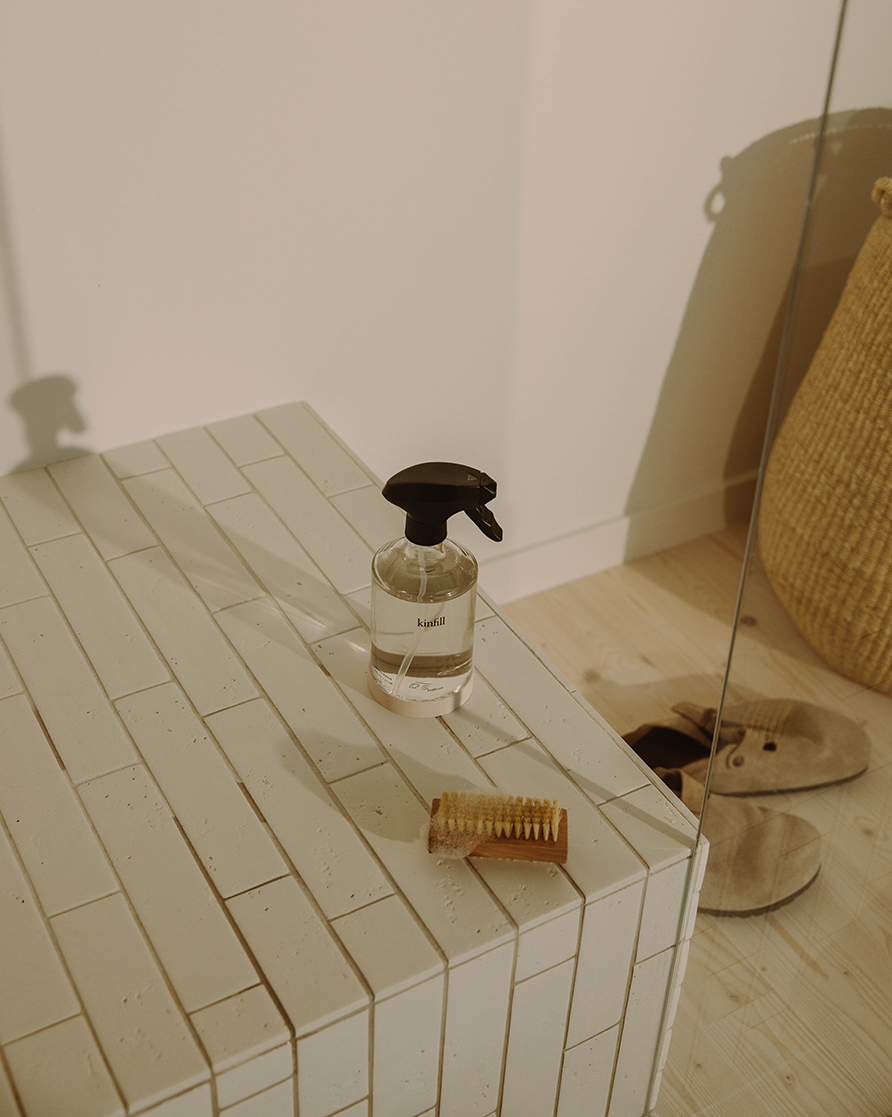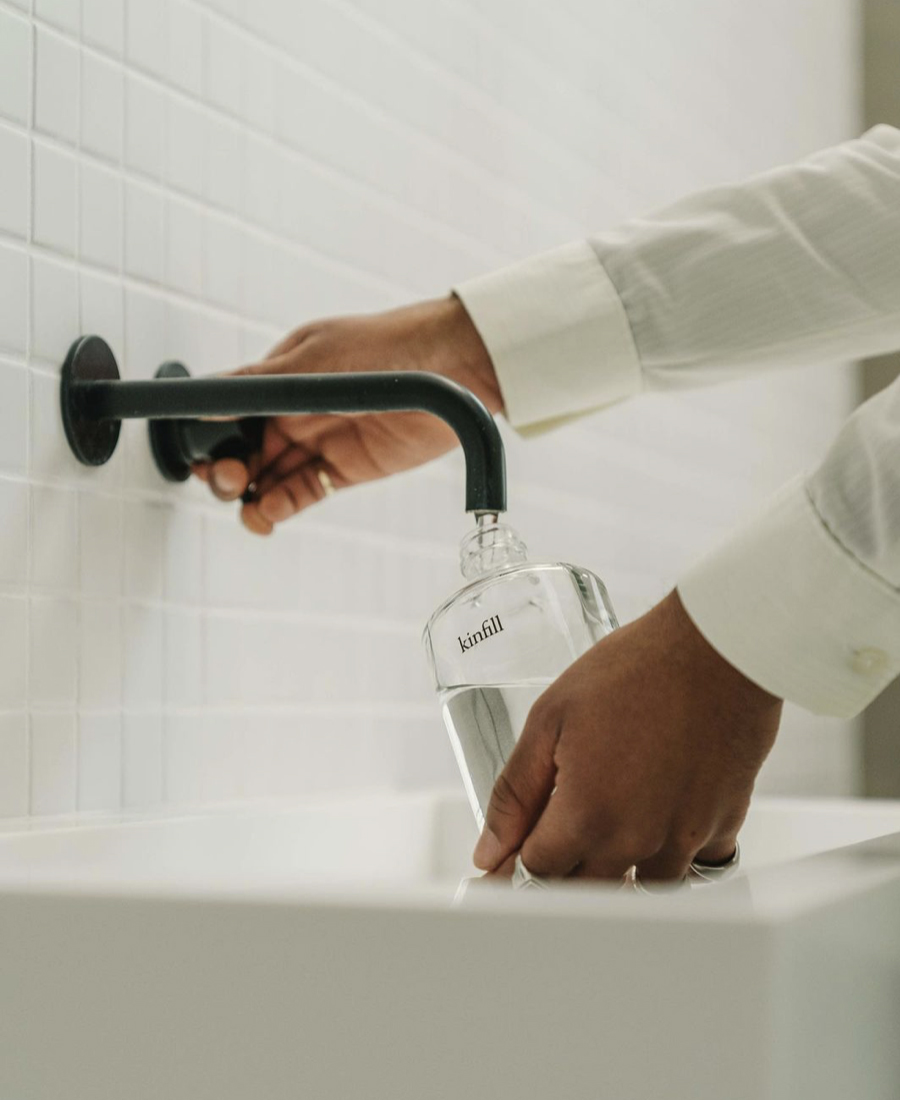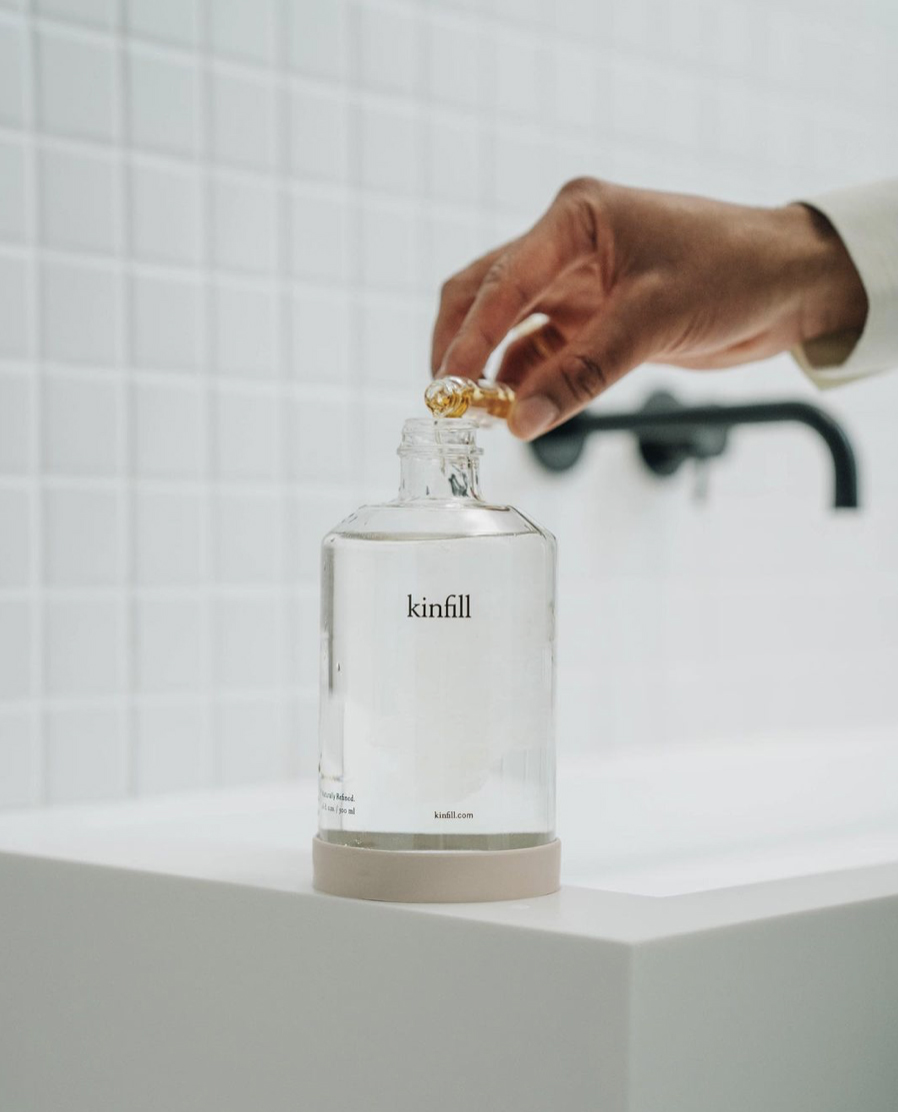 kinfill – a Dutch cleaning brand so beautiful that there is no need to hide it in some closet (and it just landed in the country).
>>>
We don't mince words, so here it is: our products are guaranteed to clean, our ingredients are engineered to be environmentally safe, our bottles have unlimited reuse, and our packaging reduces
water transportation. Being clean isn't just a choice, it's a duty
(from the Dutch website)
>>>
for general knowledge: kinfill is a relatively new brand – founded in 2020 – of home care products of the type that Vogue bothers to write about.
Their uniqueness: Elegant (have you ever met an elegant detergent?) and allow refilling.
what is on the menu: A small collection of products – surface cleaner, glass and mirror cleaner, tile and bathtub cleaner, kitchen cleaner, dish soap, and floor cleaner all come in four different scents. The beautiful bottles are made of Italian glass and are supposed to last forever (no less).
How It Works: Order a bottle and the desired detergent in the desired scent, which arrive separately. At home, fill the bottle with water, pour in the cleaning agent, shake gently – and that's it, it's ready. When the substance runs out, you can order more of it without parting with the bottle.
Another important thing to know: The products are designed and manufactured in the Netherlands, they guarantee the use of quality raw materials according to the standards of organic care products, suitable for use on any surface (there are details on the website if you are not sure), vegan, cruelty-free, environmentally friendly and safe for use by pregnant women and around children and animals.
Bonus: ***In honor of the brand landing in Israel, there is an 8% discount on it with the code shelly On the Oh Glow website***
>>>
I tried: surface cleaner in pine husk scent, bathroom and tile cleaner in lavender scent and glass and mirror cleaner in cucumis scent.
The favorite (if you have to choose only one): The surface cleaner that turns cleaning the marble into an aesthetically pleasing hobby from dreams (I already managed to buy refills, so be it). But I also really like the other two, somehow thanks to their looks I'm constantly looking for a reason to clean a mirror or wipe the tiles in the shower.
Odor review: The Pine Husk is wonderful and refreshing, the lavender is pleasant and belongs to the family of gentle detergent scents, the cucumis is sweet and strong, more reminiscent of a successful perfume than a cleaning scent. Those who have a hard time with dominant scents, be careful with him.
Link to all products: here, shelly code for discount.
>>>
Kinfill is super chic, and formulated with the kinds of fragrance ingredients you might expect from a fine perfume, such as neroli, orris, patchouli and vetiver – except, instead of adorning your skin, the products scent your surfaces
(British Vogue admires)
>>>
In other words: The cleaning materials that could star in the next Nancy Meyers movie have been found.