Original title: More than 200 African woodcarving works are exhibited in Shanxi to make the public "closer to Picasso"
China News Service, Taiyuan, May 18 (Gao Yuqing and Hu Jian) ​​Where did the inspiration for "Girls of Avignon" created by Picasso a hundred years ago come from? On May 18, more than 200 pieces of African wood carvings including masks and portraits were exhibited in Taiyuan, Shanxi Province, allowing the public to travel through time and space, experience the source of inspiration of the world master Picasso at close range, and appreciate the charm of African sculpture art.
People are admiring African masks.Photo by Wei Liang
Wood carving is based on nature and is one of the art forms most closely associated with the African people. African wood carvings have different shapes and are characterized by simplicity, simplicity, weirdness, and roughness. Many Western modern art masters, including Picasso and Matisse, have been inspired by African sculpture art. Picasso's 1907 oil painting "Girls of Avignon" was inspired by African wood carvings.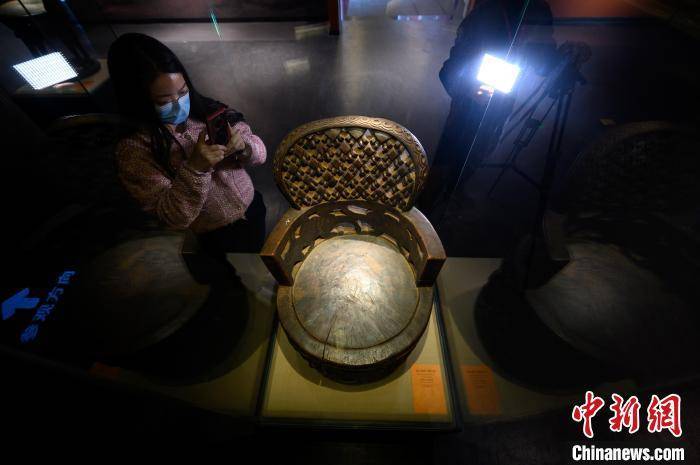 The picture shows the chair of the African chief.Photo by Wei Liang
Small standing statues of Pygmies, heart-shaped masks of Baquelles, chairs of chieftains… The reporter saw at the scene that the exhibition passed "Transfiguration of Soul – Portrait Sculpture", "Image of Mind – Mask Sculpture", "Memory of Life" ——The three parts of "Supplies Sculpture" show the people the rough, unrestrained, quaint, strange and original exotic charm of Africa.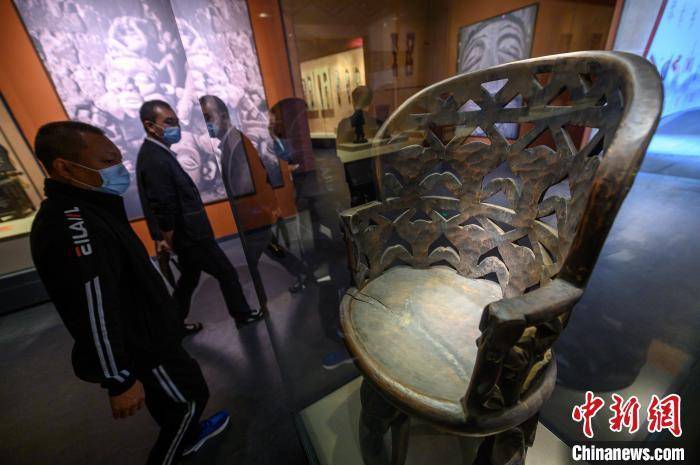 People pass by the exhibits.Photo by Wei Liang
At the exhibition site, a group of brightly colored scoop-shaped masks attracted people to stop and watch. According to Wang Wenjun, a commentator of the Taiyuan City Museum, this set of masks presents large color blocks such as white, black, red, and yellow, which is similar to the inspiration drawn by the Fauvist painter Matisse from African sculptures.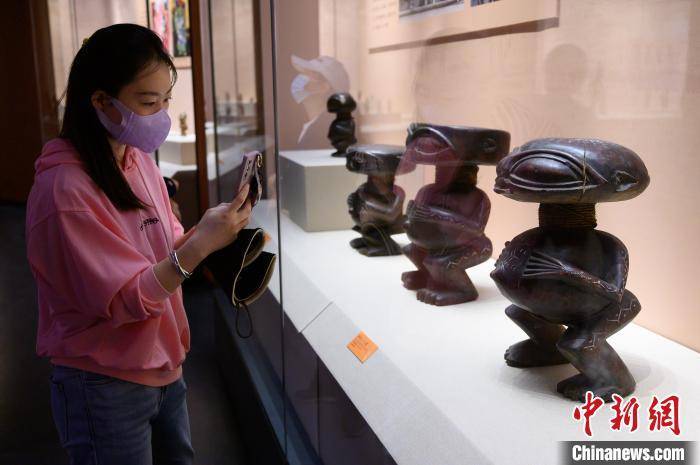 Before the exhibits, the public took pictures with their mobile phones.Photo by Wei Liang
"Wood carvings represent a feeling, a sustenance and a wish of the African people." Wang Wenjun said that while enjoying the charm of African sculptures, the public can feel the inspiration of Picasso and other world art masters from the exhibition. I hope this exhibition will help more people understand African culture. (Finish)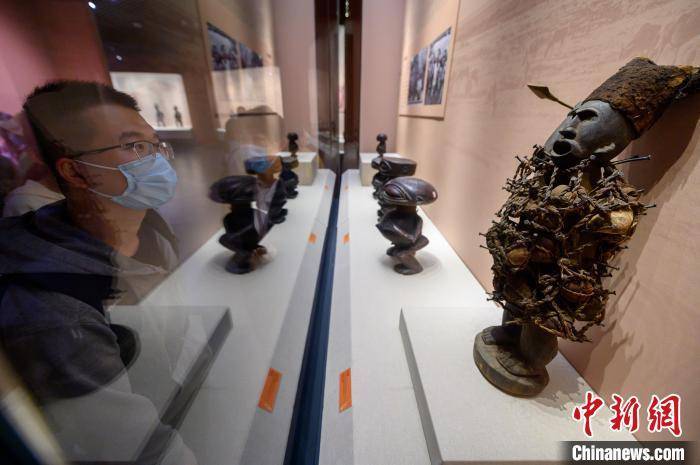 People are viewing African wood carvings.Photo by Wei Liang
【Editor: Wang Shiyao】 Return to Sohu, see more
Editor:
Disclaimer: The opinions of this article only represent the author himself, Sohu is an information publishing platform, and Sohu only provides information storage space services.