In December Marco Filiberti's "Parsifal" returns to Italian cinemas, released for a few weeks in September and then withdrawn, as often happens in our country, with great cultural and unusual works. Yet those who saw it generated such word of mouth as to turn it into a cult movie and so, finally, it can be seen or seen again.
"Parsifal"
"Parsifal" by Filiberti is an immense work of art that mixes languages ​​and visions crossing the transcription of the myth with a look at Wagner. The music of the German composer, "one of the guiding spirits" of the director, was already heard in one of the previous films, "The Birthday", presented in Venice in 2009, but this time Filiberti goes beyond the quotation and reveals its artistic essence: an art that presents itself as a new "religio", awakening of consciences.
A timeless world, without laws and values
For the eclectic artist, the hero of the Arthurian cycle is just a pretext to challenge and tell a timeless world, without laws and values. We are in the midst of the Apocalypse but as the text of St. John teaches, the apparent destruction is only a prelude to a new era. Parsifal knows this but is not yet aware, he who is so innocent as to arrive, unique among the knights, near the Holy Grail without daring to ask the suffering king who possesses it. In Marco Filiberti's work there is a lot and yet it is not exhaustive, it fills you with questions and few answers, the "cultured" quotes (but why should they be so scary in cinemas?) Are explicit, the director is not afraid of prejudices, he makes his own, elaborates and proposes them: from Tchaikovsky to Derek Jarman, from Rainer Werner Fassbinder to Carmelo Bene.
Leading the viewer to a timeless place, life, only decay and ruins, are two sailors, Palamède and Cador, respectively Giovanni De Giorgi and Luca Tanganelli, aboard their boat "Dedalus". This beginning between cinema and theater is powerful, it delivers an artificial and true idea as rarely seen in our country which continues to divide the profession of the actor between theater, cinema and television. A young man named Parsifal, Matteo Munari, who came from afar, animates the meeting with the sailors and that of Elsa and Senta, Elena Crucianelli and Zoe Zolferino, two prostitutes who live in the tavern-brothel in the port run by the mysterious Kundry, an amazing Diletta Masetti. The hero's journey cannot stop in a world that is no longer the world and continues until he reaches the ruins of a sacred place: there he meets Amfortas, Marco Filiberti, wounded in the groin, tormented by physical pain, anguished by the suffering of humanity for which he feels responsible is a man lived between passions and desires, unable to give respite and serenity to himself and to others.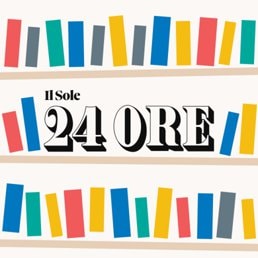 Who is Parsifal today?
Who is Parsifal today? And where can the Holy Grail be found in a joyously apocalyptic age? This seems to be asking and asking the director. In the story, perspectives and suggestions come into play, also underlined by the excellent photography by Mauro Toscano which enhances the Italian pictorial tradition and the balance of the Tuscan landscape. In "Parsifal" music is important, it creates harmony between situations, paintings, people and places. Director, actor, screenwriter, writer, Marco Filiberti has also founded the "Vie del Teatro in Terra di Siena", reservoir of the actors who play with him in this film: the empathy that exists between them is perceived from the very first images, and this is another great gift of the work. Two books came out with the film, "Il mio Parsifal" by Filiberti himself (ed. Titivillus) and "Il Flusso Graalico" edited by Luca Ciammarughi (ed. Zecchini).