Polychrome – Equilibrium
Origin: Paris, France
Release: 02.04.2023 Digipak CD / 09.09.2022 digital
Label: self-publishing
Duration: 01:08:44
Genre: Progressive Rock

---
What would the Prog Rock world be without proper concept albums. Especially when it's about twisted characters and their inner conflicts.
Rael, is it you? No, the protagonist of the new work by the French progressive rockers Polychrome is called Usky, and its story is told in the bulging concept album Equilibrium tells that has been available digitally for a while and is now coming out physically on CD.
In over an hour, the life of the same Usky is retold, who accidentally killed his brother in his childhood and his parents then decided to hide his existence from him. Nevertheless, in the course of his life, Usky suspects that something is wrong with him and Equilibrium documents this excellently in jazzy, partly funky songs.
Ordinary life bores him and constrains him. The turning point will be in Usky Can Smile documented that you HERE can hear. He kills his wife and in prison his dead brother appears to him as an inner friend. This realization restores his inner balance and puts him back on track, as in Inside My Brain is described that her HERE can hear.
A concept about inner imbalance
At the end, as is so often the case, there is catharsis. The inner conflict is resolved and after serving his sentence, Usky is ready for a new beginning, as the final title track demonstrates Equilibrium will be shown.
The concept is not particularly complex, but true to life and shows impressively what an inner imbalance can do to a person. The songs are complexly arranged, excellently played and sometimes convey an almost Beatlesque mood. references to the first pop concept album ever, Sgt. Pepper's Lonely Hearts Club Band could possibly be wanted.
A tribute to Tommy, Rael & Co.
Or rather The Lamb Lies Down On Broadway. Polychrome process similar to before Genesis the inner conflicts of her protagonist with the help of an inner friend, a brother who gives stability to the individual who is getting off track.
The band joins in Equilibrium in line with the classic Prog Rock concept albums and strives to be on par. Ultimately, they manage to pay homage to their role models and create an original work. Therein and of course in a cornucopia of great songs lies the great strength of Equilibrium.
---
Conclusion
With Equilibrium create the French progressive rock Polychrome a piece of conceptual art within reach of its classic counterparts with a due 1960s verve. In almost 70 minutes there is mass and class here. 9,5 / 10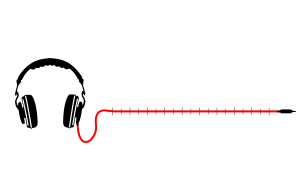 Line Up
Maxime Senizergues – guitar, vocals
Simon Senizergues – Keyboards, Gesang
Omar Nicho – guitar
Jeremy Weisman / Caroline Peach – Bass
Loïck Tournois – drums
Tracklist
01. Welcome
02. Cycle Of Life
03. Growing Up
04. Funky Jam
05. Traveling
06. Run O' Clock
07. Usky Can Smile
08. Ocean
09. Waiting
10. Boundary Hill
11. Give Me A Veil
12. Alone
13. Crouching
14. Inside My Brain
15. Shape Up Or Ship Out
16. Equilibrium
Links
Facebook Polychrome
Polychrome website
---
Also on Soundmagnet.eu
Album Review – Villages – Excessive Demand
Interview – Mastic Scum, Asked Harry and Maggo
Live Review – Palaye Royale – Fever Dream Tour 2023 – February 27th, 2023, Gasometer Vienna
Cool article? Discuss with us on Facebook!