Ray Alder – II
Origin: USA
Release: 09.06.2023
Label: InsideOutMusic
Long: 57:16
Genre: Progressive Metal

---
Until recently is Ray Alder did not appear as a solo artist, but rather as a singer of Fates Warning as well as numerous side projects, partly in its environment like A-Z, Redemption or Figure Of Speechless known.
His solo debut What The Water Wants changed this, and now that four years have passed since the , it's time for a sequel that just II is called and will be released as vinyl, on CD and digitally.
As already done with the first work Mike Abdow and Tony Hernando supporting work in songwriting. Abdow is a touring guitarist Fates Warning and, in addition to his own direct style, also cultivates certain stylistic elements of the legendary Prog Metallers in the sound of Age second album. Hernando in turn is a member of the Power Prog Metallers Lords Of Black, resulting in a distinct symphonic prog component.
Dark Power Prog Metal without hot sauce
Which in turn complements brilliantly with Ray Alder's incomparable vocal lines as in Waiting For Some Sunthat you HERE can hear. The songs are darker than on the first work and significantly heavier, although Age Agree, the rash in the direction of highly melodic Power Prog Metal elaboration clearly indicates. The guitar playing is not very ornate and also has its quiet, dignified moments. The mark Ray Alder naturally arouses great expectations, which with II can generally be met.
Sometimes I wish for a bit more and more complex song structures. The nine songs follow more or less the same pattern. A certain habituation effect is at least something Ray Alder is not a big problem, and the song material itself is more complex than that of the first A-Z album for example. But in the hour that this very well produced album lasts, a lot just slips past the listener. Maybe the album works better in a live context than it has so far Alder with the ProgPower Festival just an opportunity to present yourself solo live.
---
Conclusion
With his second album II published Ray Alder a symphonic Power Prog Metal disc, which can primarily come up with catchy harmonies and great vocals. Spoiled Fates Warning fans might find the songs too smooth at times. Hence a benevolent one 7,5 / 10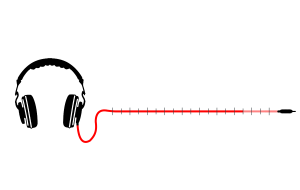 Line Up
Ray Alder – vocals
Mike Abdow – guitars, bass
Tony Hernando – guitars, bass
Craig Anderson – drums
Tracklist
01. This Hollow Shell
02. My Oblivion
03. Hands Of Time
04. Waiting For Some Sun
05. Silence The Enemy
06. Keep Wandering
07. Those Words I Bled
08. Passengers
09. Changes
10. This Hollow Shell (Acoustic)
Links
Facebook Ray Alder
---
Also on Soundmagnet.eu
Album Review – Fates Warning – Long Day Good Night
Editorial recommendation – Lewis – Psychedelic progressive rock from France
Interview – Karner, asked Mireigl
Cool article? Discuss with us on Facebook!