Shanghai, China – April 6, 2023 – Ray-Ban, a world-renowned eyewear brand, released its latest brand promotion campaign in China – "Genuine Since Out of the Circle", expressing your true self freely. "Genuine Since" comes from the moment when we dare to do something and dare to be ourselves. As a model of excellent design and style, Ray-Ban has never stopped exploring. With bold innovation and the determination to break through the tradition, Ray-Ban subverts the classic design and reinterprets the most iconic mirror models.
Ray-Ban Chinese brand spokesperson Cheng Yi wears Ray-Ban sunglasses RB3712D
At the same time, Ray-Ban officially announced the young actor Cheng Yi as the spokesperson of the Chinese brand, and jointly interpreted the new brand campaign #本色出圈#, advocating that young people continue to move forward with a confident and fearless attitude, stick to their own principles, and not be troubled by external voices .
Starting from the rules of self-definition, move forward firmly, and show your true colors, that is the moment to get out of the circle. Ray-Ban joins hands with Cheng Yi, the Chinese brand spokesperson, to invite fashion lovers to experience the next-generation fashion mirrors together, and create their own out-of-the-box moments.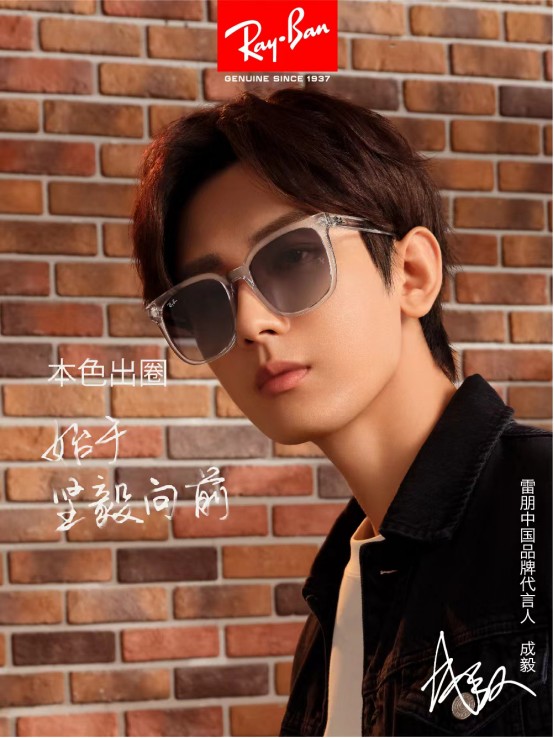 Ray-Ban Chinese brand spokesperson Cheng Yi wears Ray-Ban sunglasses RB4401D
Cheng Yi appeared in the promotional video as the spokesperson of the Chinese brand, showing the fashion attitude of boundless freedom. Shining under the spotlight is never within reach. Along the way, he has always made a firm choice in his heart, honed his acting skills without distraction, expressed his heart in exploration and experimentation, and showed his true colors and perseverance in his performance.
Under the collision of dreams and heart, he always greets every role with enthusiasm, and overcomes difficulties with the belief of constantly breaking through himself. He brings countless surprises to the audience in his own way, with excellent expressiveness and unremitting enterprising spirit. Loved by the audience. With his strength, he constantly breaks through the boundaries, breaks the initial boundaries, defines self-rules, and unlocks a new unknown horizon.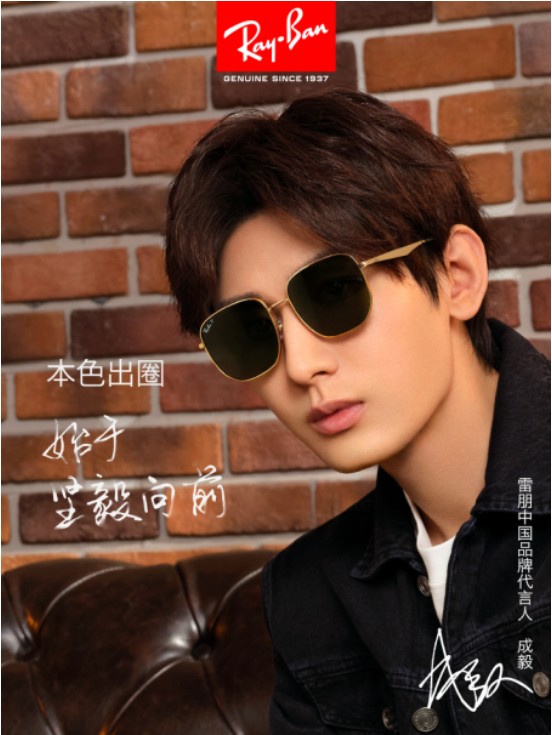 Ray-Ban Chinese brand spokesperson Cheng Yi wears Ray-Ban sunglasses RB3713D
Ray-Ban Sunglasses RB4401D
Ray-Ban sunglasses RB4401D, inject fashion style into the classics, the bold outline design and retro-style strip rivets show a unique sense of fashion, the unique curvature of the lens is suitable for matching with any shape, making every trend lover full of confidence, Distinctive and cool. When it comes to personalizing your everyday appeal, smart color combinations and traditional textures offer more options, from all black to clear, dark to bright yellow lenses also give it the most original charm.
Ray-Ban Sunglasses RB3713D
Ray-Ban sunglasses have become a paragon of excellence in design and style, marking the birth of a timeless legend. The polygonal metal frame deduces a new neutral style, which is just right and pretty, showing a fashionable and cool style. The smooth mirror body lines and classic square frame design provide a more comfortable visual experience, creating this brand new classic style. A variety of lens colors can be easily matched with various styles, making it a must-have trendy item for spring and summer outings.
Ray-Ban Aviator Sunglasses RB3712D
Ray-Ban Aviator Sunglasses RB3712D is a new interpretation of Ray-Ban's iconic sunglasses that have been popular for decades, creating a new generation of metal eyewear models, which perfectly interprets the unique style of the brand. The ingenious color matching is incomparable in both appearance and cool aura, fully showing the straightforward attitude, clear and bright visual effects, easy to go out on the street, and the cool image is always online. Dazzling and multi-color colors show excellent characteristics. This design is specially made for Asian faces, and it is easy to create changeable shapes. Ray-Ban's iconic sunglasses, which have been popular for decades, have an unruly attitude of refraction and are always "on the line".

0