Shanghai's first "iron chopsticks" exhibition unveiled at Pujiang Country Park The 11th Miracle Flower Exhibition opened on SaturdayFly into the homes of ordinary people
Caption: Miracle Garden Panorama interview subject provided the same below
After two days of closed garden exhibition, on March 4, the 11th Miracle Flower Exhibition will open in Shanghai Pujiang Country Park Miracle Garden. Hundreds of varieties of exotic flowers and plants, healing check-in scenes, and a series of popular science, parent-child and other activities will make Miracle Garden a "poetry and distance" at your doorstep.
New varieties: Exotic flowers and plants bloom in turn
This year's Miracle Flower Show, the tulips distributed on the tapestry and various exhibition sites are one of the protagonists. In particular, the "miracle tapestry" of nearly 10,000 square meters will be "woven" by various exotic flowers and become the main landscape of the flower show.
The tulips exhibited this time include 43 varieties such as Royal Series, Super Mark, Snow White, and Labrador Black, among which there are 25 rare varieties such as Sun Hunter, Black Land, Marilyn, and Queen of the Night. Especially the variety commonly known as "Queen of the Night", which is black all over and is extremely precious. They are particularly picky about the soil, and gardeners can only "customize" it by hand to meet their growth needs.
It is worth mentioning that Shanghai's first "iron chopsticks" theme exhibition will also be unveiled. Although it is called "Chopsticks", this flower is actually very beautiful, like an elegant beauty standing proudly in the wind and snow. It is known as "Christmas Rose" abroad. The best viewing period is from early March to early April.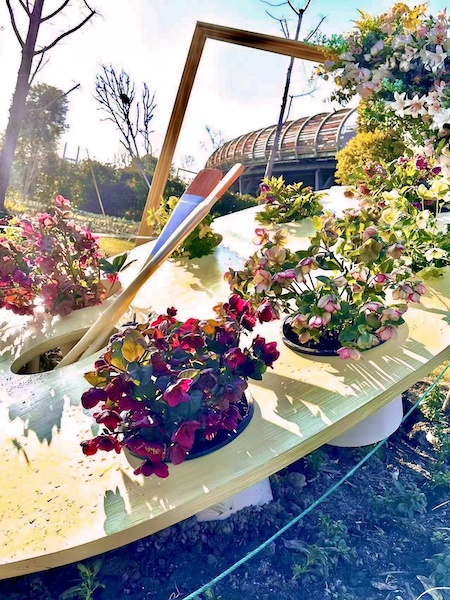 Caption:Shanghai's first "iron chopsticks" theme exhibition will also be unveiled
During the flower show, various kinds of pansies and petunias will enter their blooming period, and hundreds of species and tens of millions of exotic flowers and plants such as alpine rhododendron, snapdragon, daisy, geranium, and crabapple will gradually become the "dominant flowers". After June, various aquatic plants such as lotus, water lily, and king lotus appeared in Monet's garden.
New perspective: 15 check-in points for dream healing
This year, the park combines flower art with the cartoon character Kiki Rabbit in the park, built a theme scene of "Kiki Rabbit's Garden Diary", and set up 15 themed check-in points. Whether it's the cute Chichi Rabbit of "Flower Castle", the hot air balloons and petals of "Miracle Tapestry", or the Chichi Rabbit who overturned the painted palette and ice cream on the road, they will all be good candidates for taking pictures and punching cards. place.
Combined with the theme of "Kiki Rabbit", Miracle Garden has also added a variety of flowers that look like rabbits. When "Cyclamen" blooms, the corolla lobes turn upwards, resembling rabbit ears. From a distance, it looks like a group of cute little rabbits are erecting their ears to listen to the movement, also known as "rabbit ear flower". There are also year-of-the-rabbit themed plants such as Biguanghuan and Rabbittail Grass waiting for tourists to explore.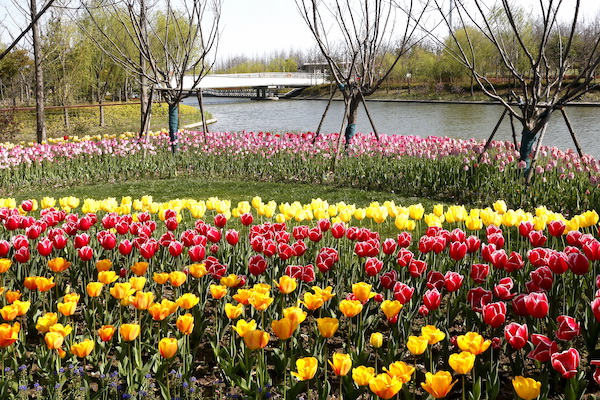 New Experience: Exquisite camping for science popularization and research
During this year's Flower Show, Miracle Garden will successively launch new experiences such as interesting parent-child science light-film dramas, garden camping parties, and aesthetic education science research. For example, the funny parent-child light and shadow drama uses the performance method of intangible cultural heritage puppets, combined with modern light and shadow effects, to create an "immersive performance" innovatively.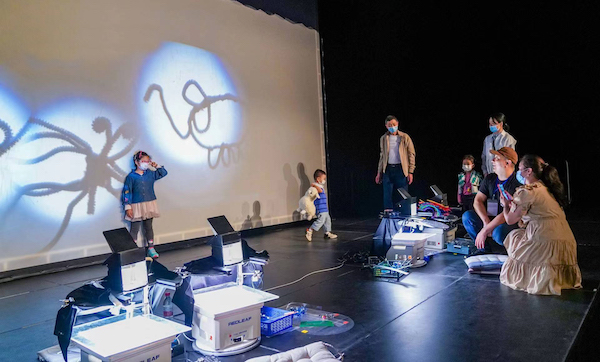 Caption:Fun parent-child popular science light and film drama
For another example, the new natural science popularization research school district will provide popular science research products such as research manuals, outdoor nature schools, and color aesthetic education research institutes. On weekends, it will also launch miracle garden adventure tours, wilderness survival, time management and small entrepreneurs, etc. research activities.
During the Flower Show, there will also be a Wonderful Life Festival, including various activities such as art parade, bubble show, nature workshop, and strange music sports meeting. The camping area can provide tourists with open-air parties and accept various team customizations. Visitors can enjoy professional performances while tasting garden special packages.
Xinmin Evening News reporter Jin Minye
Editor: Madan