Original title: Singer TANK returned to the music scene for his daughter and retired due to illness, and his career was suspended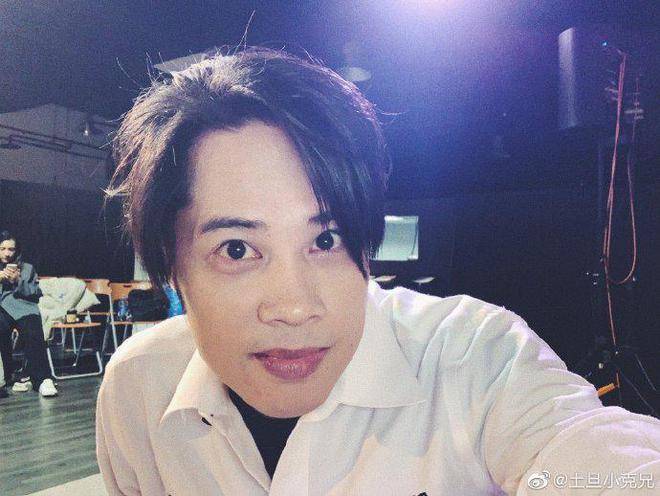 Sohu Entertainment News On May 25, singer TANK posted a long post announcing that he would be making a comeback. He said that although his struggle with the disease is not over yet, he hopes to go on strong with his daughter and his music dream. This time, I set off again as a musician and brought new songs.
TANK full text:
Hello everyone, I'm Tank Lv Jianzhong, long time no see…
"Three Kingdoms Love", "Millennium Tears"… Everyone's love for these works of mine reminds me of my former self. From the release of the first song in 2003, to the official debut in 2005, and now, twenty years have passed by in the blink of an eye. My life has entered a year of no confusion, and I have more identities and more things I want to protect.
At the end of 2007, my family's inherited heart disease forced me to temporarily stop the pace of making music. Although I was successfully implanted with a defibrillator during heart surgery, the doctor told me that it would not completely solve the heart problem, and even singing loudly would be dangerous to my body, and I had to leave the stage I love. During those silent days due to illness, the birth of my daughter was the most beautiful gift in my life, which made me more actively face the repeated torture of the illness and the helplessness caused by the meager income, and it also became the driving force for me to persist in music creation.
He has enjoyed the brilliance at various awards ceremonies and concerts of 10,000 people, and has also experienced vicissitudes when he fell to the bottom due to illness. But because of this, I can understand the purest ideal in life. After years of treatment and recuperation, I have gradually shifted my musical aspirations to public welfare, volunteering in the mountains, teaching children musical instruments, and occasionally singing in the streets. As long as it's music, I think everything is happy and meaningful. After having a daughter, life is indeed more splendid. Now every day I take my daughter to and from school and then go home to cook. The time with my family has taught me to appreciate life even more.
Through darkness, loneliness and cold, music and my daughter have always been a light of comfort, encouragement and hope. In order to let my story accompany more people, my new song "Stubborn Tree" was born——
"Only after endless deep and long nights of bitter crying can I regain the courage to find happiness. It is like withering and reviving again."
This song not only records the days when I struggled with the disease, but also records my perception of life. No matter how impermanent life is, you must be rooted in time like a tree, and you will usher in the moment of spring when you survive the cold winter. For me, my daughter is my spring, and for my daughter, I want to grow into a stubborn tree. I hope this song can also bring warmth and strength to you, so that you have the courage to persevere like me and get through every difficult day in your life.
In the future, I will start again as a musician and get to know you again. Although the fight against the disease is not over yet, I hope that I can carry my daughter and my music dream together and go on strong together.Return to Sohu, see more
Editor:
Disclaimer: The opinions of this article only represent the author himself, Sohu is an information publishing platform, and Sohu only provides information storage space services.