LONDON – Celebrating Italian excellence in the sports sector by highlighting the potential in terms of technology and innovation: this is the goal of the Italian Football Day 2022, which was held at the Design Museum in London.
Representatives of institutions and companies underlined the contribution that Italy continues to give to the world of sports business in an event organized by ICE with the participation of the Italian Embassy in London and which had Alessandro Nesta as guest of honor , ambassador of the Lega Serie A.
The Design Museum hosts until 29 August "Football: Designing the beautiful game", the first major exhibition dedicated to the evolution of the most popular sport in the world, which through 500 objects, videos, photos and installations tells the story of how creativity and technology have transformed football in recent decades. Italian football and "made in Italy" have an important presence at the exhibition, organized in view of the World Cup and with the collaboration of the Ice.
The leading Italian companies in sportswear
The Italian system continues to provide innovative solutions in the field of sportswear, equipment and technical fabrics and Italian companies are leaders in Europe in exports, placing themselves in first place ahead of Germany. In 2021 the export of sporting goods from Italy showed "an exceptional recovery of about 30% higher than the + 18.2% recorded by the total foreign sales of Italian goods, demonstrating the high dynamism of the sector", he declared Carlo Ferro, president of the Ice, in his speech at the Italian Football Day 2022.
The Italian textile and fashion sector represents about 30% of the post-Brexit European sector both in terms of number of companies and in terms of turnover, explained Aldo Tempesti of the Technical Textile Division of Sistema Moda Italia. Italy has been a leader in the sportswear sector since Colmar created the first aerodynamic nylon windbreaker in 1952. "The transversal technical evolution, a true technological revolution, has produced a wide range of new textiles sophisticated and flexible solutions that create solutions for a whole range of specialized requirements – said Tempesti -. Technology is particularly important in sports clothing, with super-light and permeable fabrics that allow thermal regulation ».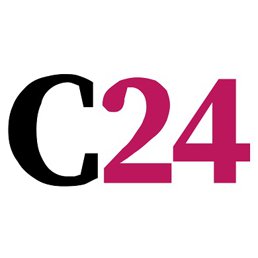 Industry innovation passes through sustainability
All this, underlined Tempesti, is carried out with great attention to the environment and sustainability throughout the entire product cycle, from the design and choice of raw materials to manufacturing, packaging and transport. The Italian sports sector exports over 50% of production while continuing to focus on design, attention to detail, technology and innovation, said Andrea Tomat of Assosport in his speech. Tomat, who is the CEO of Lotto Sport Italia, told the story of Lotto "since 1973 one of the legends of Montebelluna", which now has 267 stores and partners in over one hundred countries and continues its expansion into new markets.