Original title: The agent said that Chen Zhipeng has officially notified the other party to cancel the cooperative relationship after long-term arrears of commission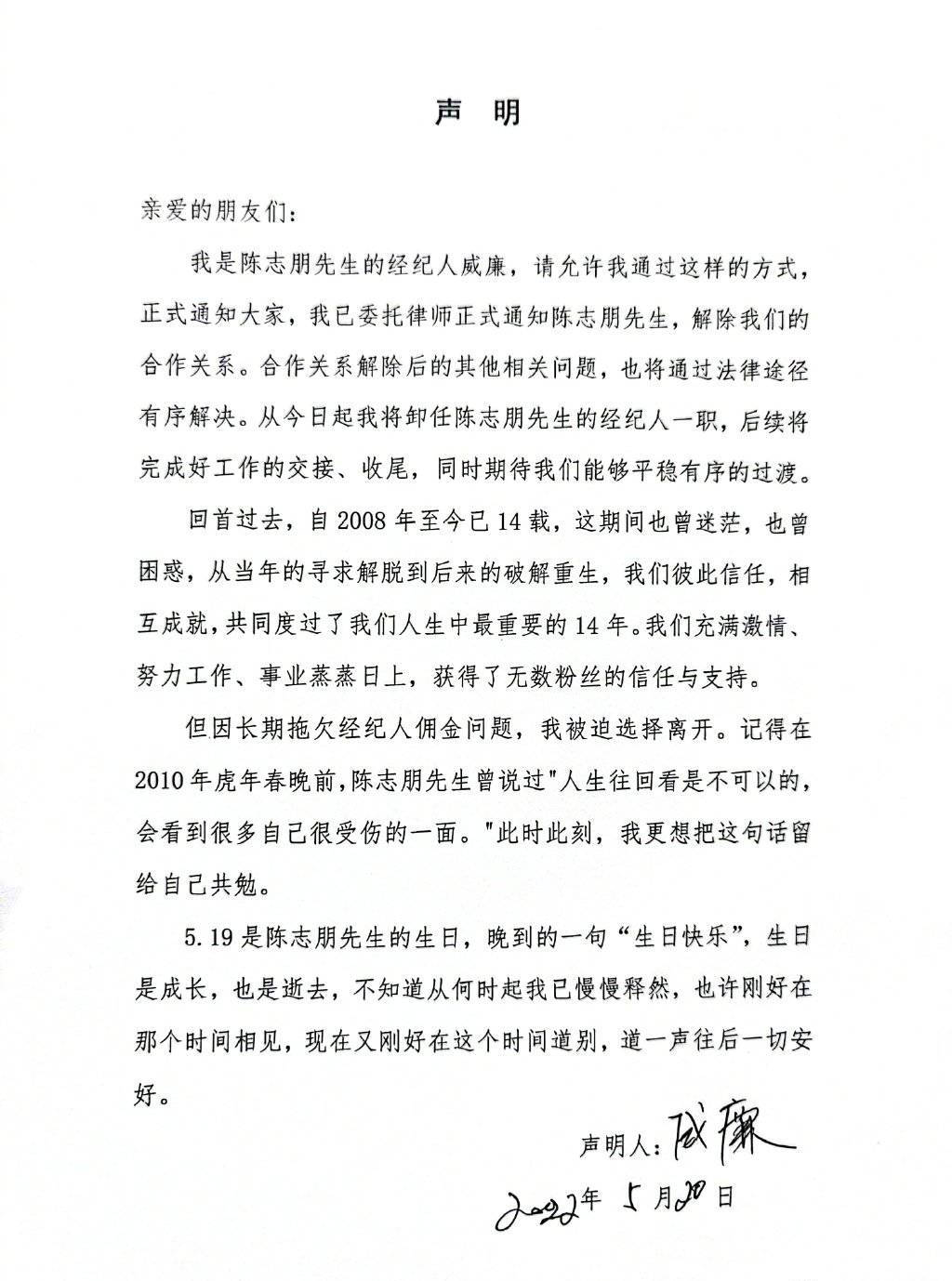 Sohu Entertainment News on the 20th, Chen Zhipeng's agent William issued a statement on the official account of Chen Zhipeng's studio, saying that Chen Zhipeng had long been in arrears with the broker's commission, and he could only choose to leave.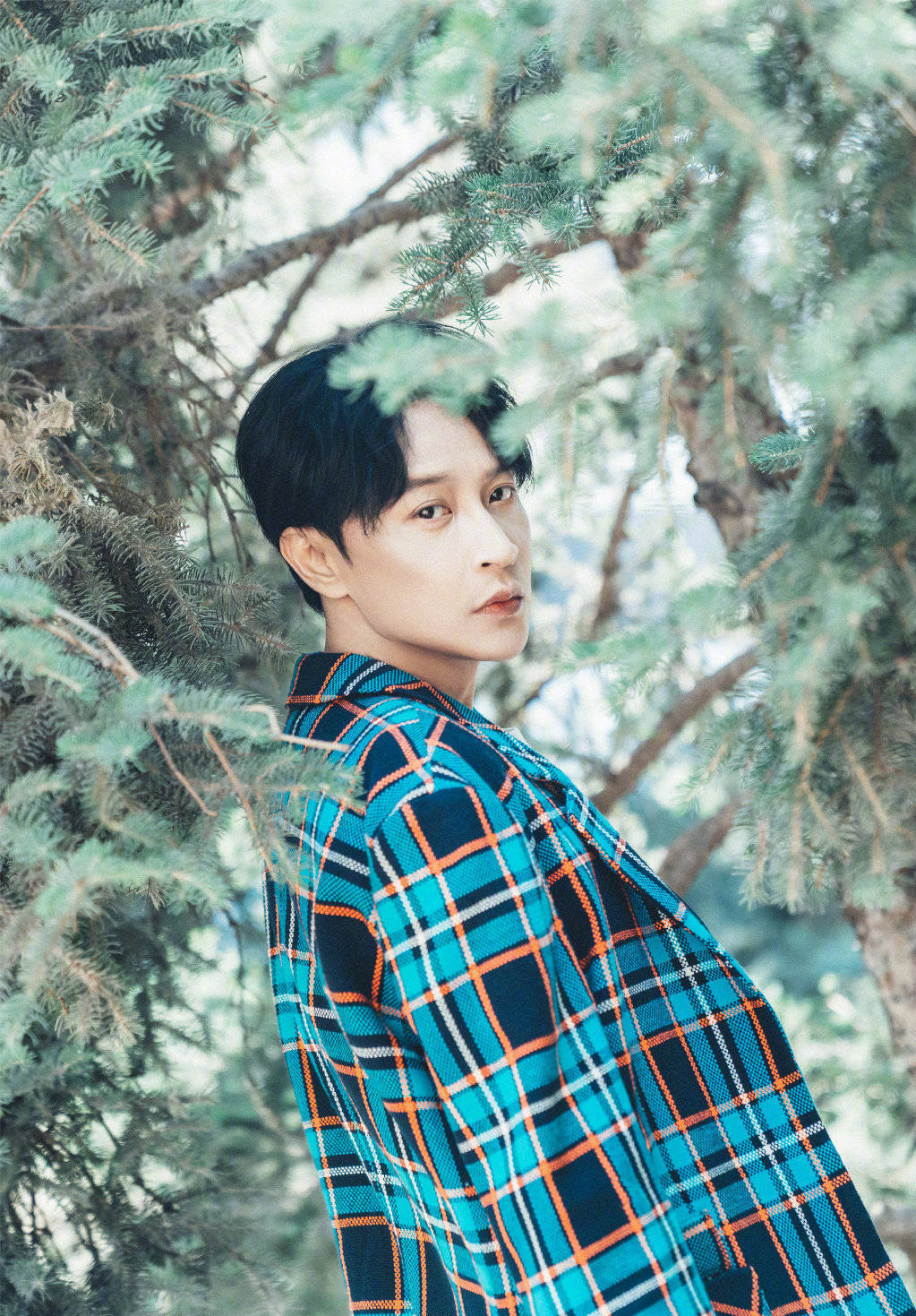 The following is the full text:
I am William, the agent of Mr. Chen Zhipeng. Please allow me to formally inform you in this way that I have entrusted a lawyer to formally notify Mr. Chen Zhipeng and terminate our cooperative relationship. Other related issues after the termination of the partnership will also be resolved in an orderly manner through legal channels. From today, I will step down as Mr. Chen Zhipeng's agent, and I will complete the handover and end of the work in the future. At the same time, I look forward to a smooth and orderly transition.
Looking back on the past, it has been 14 years since 2008. During this period, I was also confused and confused. From the search for liberation in the past to the cracking and rebirth later, we trusted each other, achieved each other, and spent the most important 14 times in our lives together. year. We are full of passion, hard work, and a thriving business, and have won the trust and support of countless fans.
But due to the long-term arrears of brokerage commissions, I was forced to choose to leave. I remember that before the Spring Festival Gala of the Year of the Tiger in 2010, Mr. Chen Zhipeng once said, "It is impossible to look back on life, and you will see a lot of hurting sides of yourself." At this moment, I want to keep this sentence for myself mutual encouragement.
5.19 is Mr. Chen Zhipeng's birthday, a late saying "Happy birthday", birthday is growing up and passing away, I don't know when I have been slowly relieved, maybe I met at that time, and now it is just at this time to say goodbye , said that everything was fine after that.Return to Sohu, see more
Editor:
Disclaimer: The opinions of this article only represent the author himself, Sohu is an information publishing platform, and Sohu only provides information storage space services.