Estorick, the museum of Italian modern art in London, opens its coffers. For the first time all the masterpieces of Eric and Salome Estorick's very rich collection are visible, two thirds of which are usually in storage to make room for temporary exhibitions.
It is a very rare opportunity to immerse yourself in the collection of over 120 paintings, drawings, watercolors, prints and sculptures by the most important Italian artists of the first half of the twentieth century.
Eric and Salome Estorick had discovered Italian contemporary art during their honeymoon in 1947. The first love at first sight was for Umberto Boccioni, the second for Mario Sironi. After a visit to Sironi's Milan studio, the couple bought "hundreds of drawings and paintings, all of which I was able to put in the car," Eric said. It was only the beginning of a passion that continued into the 1950s and ranged from Futurism to Metaphysical Art and from painters such as Giacomo Balla, Giorgio de Chirico and Renato Guttuso to sculptors such as Marino Marini, Medardo Rosso and Giacomo Manzù.
Generous in lending their works to museums and exhibitions, the Estoricks however refused the Italian government's offer to buy the entire collection in 1979. They preferred to create a Foundation in their name, which then opened in 1998 in Canonbury Square in London. where it still remains.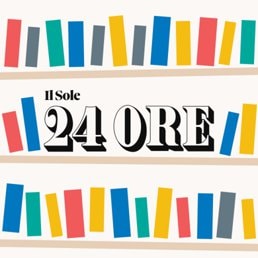 The exhibition is divided into themes
The first room is dedicated to Futurism, "new art for a new world", with masterpieces such as "The hand of the violinist" by Balla from 1912, which evokes the rapid movement of the musician's fingers on the instrument and "The modern idol" by Boccioni from 1911, still disconcerting image of a woman enchanted by the window of a jewelry store. One room is dedicated to the metaphysical school, with enigmatic paintings by de Chirico and Carlo Carrà.