The new Netflix World War II spy thriller "Munich" starring George McKay ("1917"), Jeanis Newerner ("The Silence"), and Jeremy Irons ("Batman v Superman: Dawn of Justice") "Clash" (also translated "Munich: On the Edge of War") first revealed the official (Chinese) trailer! And announced that it will be broadcast on January 21, 2022.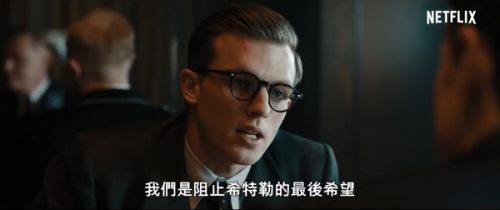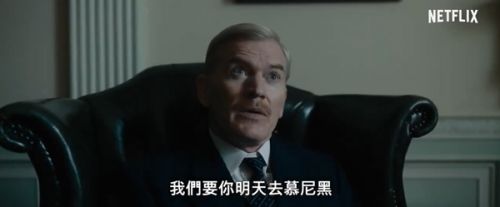 The film is adapted from the international best-selling novel by the well-known British author Robert Harris. Telling about the fall of 1938, Europe was on the brink of war. Adolf Hitler is preparing to invade Czechoslovakia, and the government of British Prime Minister Neville Chamberlain desperately seeks a peaceful solution. Seeing the situation heating up, the British civil servant Hugh Leggett and the German diplomat Paul von Hartmann went to Munich to attend an emergency meeting to see if a war could be avoided. As the negotiations began, these two old friends found themselves at the center of a political conspiracy, and their lives were threatened.
"We are the last hope to stop Hitler." "Even if you just move this idea, you may be killed by him." With the world watching, can war be avoided? If so, what is the price?
The movie "Clash in Munich" is directed by Christian Schwohof ("Crown", "Crack in the Shell") and written by Ben Power ("Empty Crown").
For the cast: George McKay played Hugh Leggett, a British civil servant, Genis Newverner played Paul von Hartmann, a German diplomat, and Jeremy Irons played British Prime Minister Chamberlain. Liv Lisa Frys ("Babylon Berlin"), Irene Dougherty ("The Crown"), Sandra Wheeler ("Tony Erdman"), August Dee Er ("The Hidden Life"), Robert Bathurst ("Downton Abbey"), Marc Limpach ("Bad Bank"), etc. also starred in "Inglourious Basterds" as Hitler's Martin Ute Ke continued to play the Nazi leader this time.

0
.