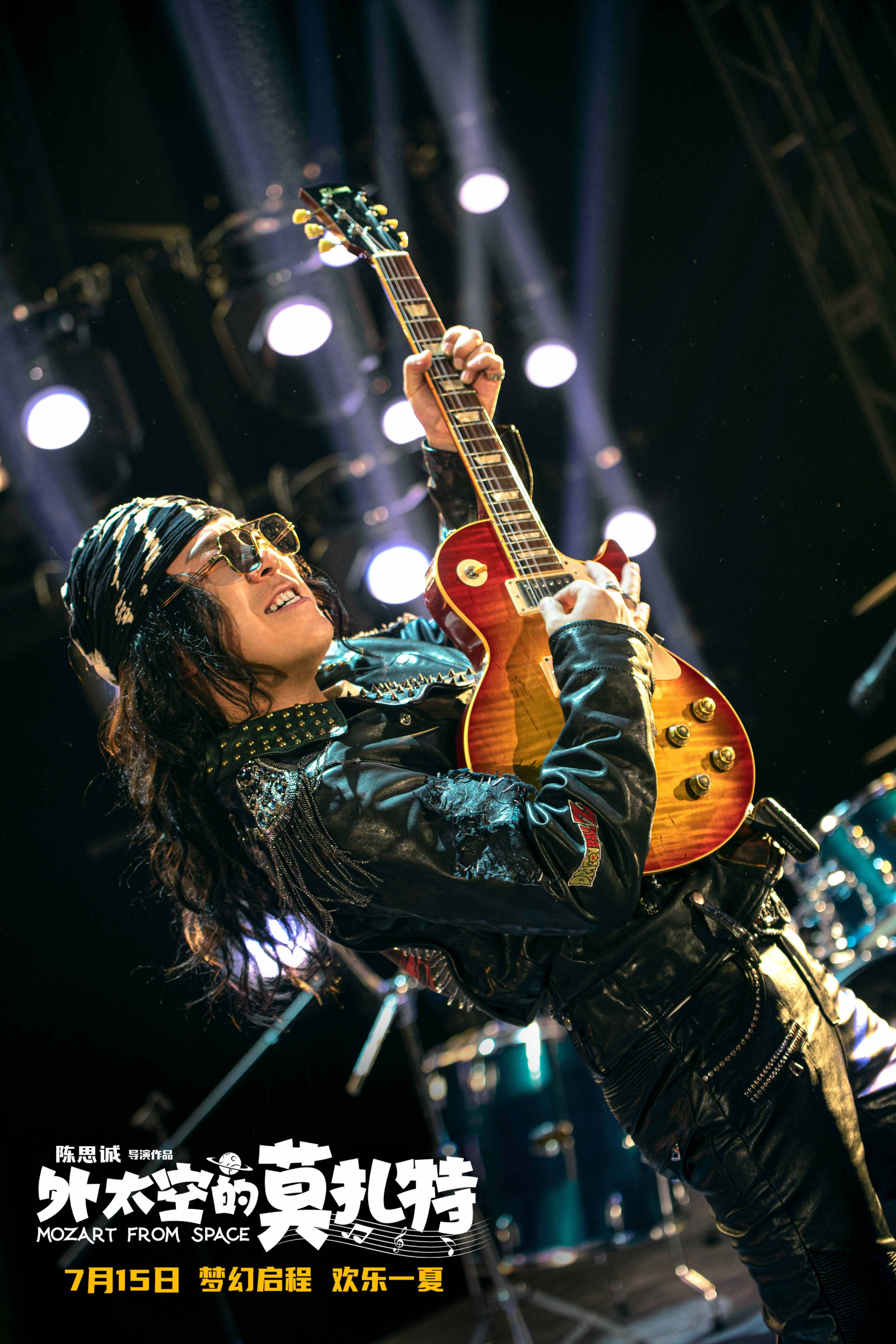 Sohu Entertainment News The fantasy family film "Mozart in Outer Space", directed and written by Chen Sicheng, released a special edition of "Domineering Dad" Huang Bo today, starring Huang Bo and Rong Zishan as their father and son in the film. Huang Bo) is determined to make his son Ren Xiaotian (played by Rong Zishan) who likes Tianwen to become a pianist. In order to force his son to practice the piano, he will do everything possible. The daily practice of the father and son "chasing and hiding" is real and joyful. Huang Bo's expressive interpretation of the domineering father also made many netizens express that they have "the same dad". The film will be released nationwide on July 15.
Huang Bo's performance of "Domineering Dad" makes people love and hate
"Hopeful to become a dragon" transfers music dream to Rong Zishan
Ren Dawang, played by Huang Bo, used to be a high-spirited rock singer. When he was young and brilliant, he was defeated by reality in middle age. The guitar in his hand became a broom, and the battlefield shifted from the stage to the kitchen. He pinned his abruptly stopped musical dream on his son, and wanted to cultivate a second "Lang Lang". In order to force his son to practice the piano, Ren Dawang used all kinds of strange "tricks", such as pervasive surveillance, unannounced inspections by opening windows and breaking doors, and even came up with the creed of "filial sons under the stick" to deal with all kinds of "disobedience". In the special episode, the "practice melee" between the father and son enemies is so real that netizens joke that "it seems like I have a camera installed in my house", and Huang Bo's own comedy color makes people "love and hate" this overbearing father.
When he was young, Ren Dawang, who loves rock and roll, was forced by his father played by Fan Wei to learn the formal national singing method. When he was middle-aged, Ren Dawang asked his son, Ren Xiaotian, who loved astronomy, to practice the piano… In the film, both generations of fathers interfered with the next generation. As Huang Bo said, there are also many "Ren Dawang" parents in real life, who often control their children in the name of "for your own good". In this regard, director Chen Sicheng said: "The father-son relationship in the film is representative to a certain extent, but each person is an independent individual with his own life trajectory and growth trajectory." The appearance of the alien partner "Mozart" made the Ren Xiaotian is more determined to be himself, and the movie also tells everyone who loves you that no one can define your life, except yourself.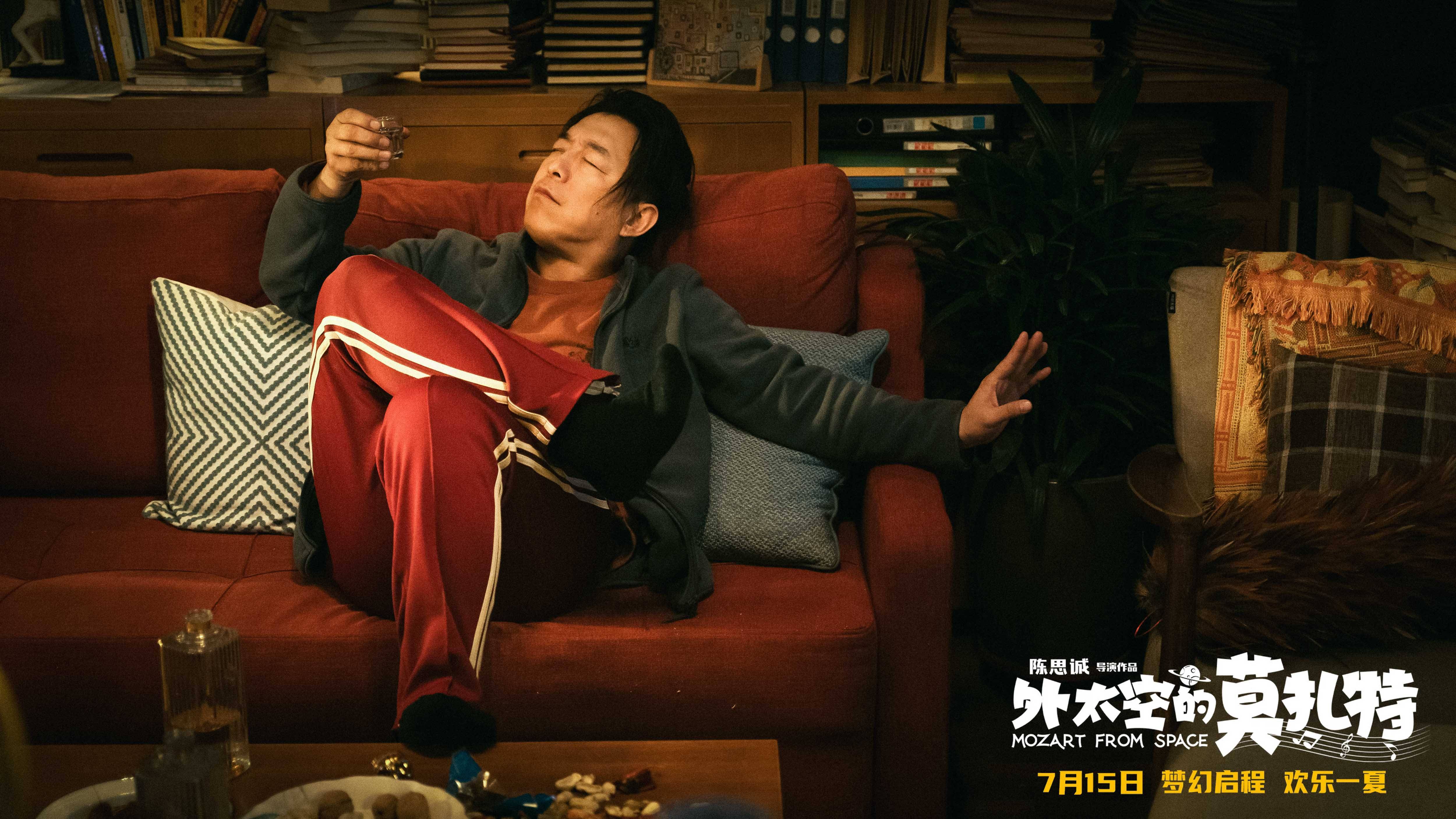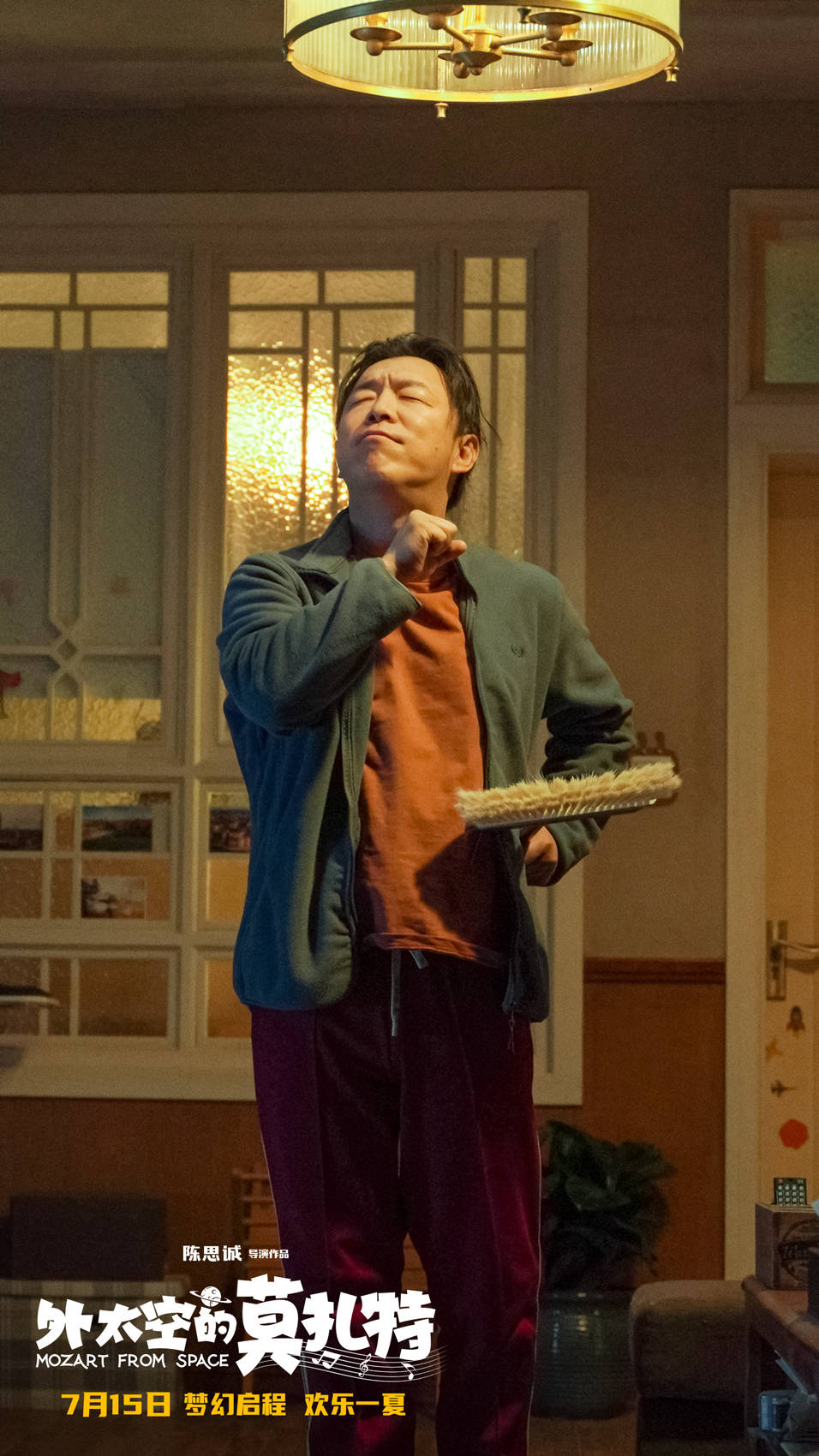 From lines to props, do not miss any performance details
The role echoes personal experience Huang Bo said "there is no standard answer to dreams"
Seeing Ren Dawang played by Huang Bo, many netizens said, "I also have such a father." This recognition is not only because of Huang Bo's superb acting skills, but also from his observation and precipitation of life. There was a scene where Ren Dawang urged his son to practice the piano and said, "I want to hear a pleasant sound of the piano", but Huang Bo pondered over and over while performing the performance, thinking that the parents who supervise the child's piano practice should be very aware of the child's progress, so he called the music on the spot. Instructed Hu Xiaoou to verify, and finally adjusted the lines to "I hope to hear the "Turkish March" sound. This detail also resonated with many netizens. "Good actors win with details. I just said this to my son." In addition to polishing his lines, Huang Bo keeps improving every detail of his performance. Before the shooting of one scene, Huang Bo asked the staff for a tissue, but everyone didn't understand it at first. After the shooting, when Huang Bo took out the money from his pocket, he brought out a crumpled napkin. Undoubtedly revealing the embarrassment of life of the poor middle-aged.
Huang Bo's own experience is also similar to that of Ren Dawang when he was young. He was determined to become a singer since he was a child and was opposed by his family, but he did not accept the life arranged by his parents. Today, Huang Bo still has the original intention of chasing his dreams, and he never misses the opportunity to open his voice on various occasions. In the special episode, Huang Bo also expressed his feelings: "There is no standard answer to a dream. If you like it, there are infinite possibilities." The film hopes to give the audience a little power to pursue their dreams bravely, always with love in their hearts, and rush to their own sea of ​​stars.
The movie "Mozart in Outer Space" is directed by Chen Sicheng, starring Huang Bo and Rong Zishan, starring Yao Chen, starring Fan Wei and Jia Bing Friendship, starring Xu Juncong and Yu Yang, Beijing Yitong Legend Film and Television Culture Co., Ltd., Wanda Film and Television Media Co., Ltd. Company, Alibaba Pictures (Beijing) Co., Ltd., China Film Co., Ltd., Shanghai Film (Group) Co., Ltd. produced. Released nationwide on July 15.Return to Sohu, see more
Editor:
Disclaimer: The opinions of this article only represent the author himself, Sohu is an information publishing platform, and Sohu only provides information storage space services.