A suspenseful urban action film directed by young director Xie Tian and co-starred by actors Chen Xin, Li Qing, Ma Yanan, Zhang Qing and Yin Haoze"Running Stupid"A few days ago, it has been set to be released nationwide on November 19th. Once the set message was sent to many netizens to give their support, "Look forward to the movie and support the new actors", "You must pay more attention to this different comedy!" "Running fool" is full of anticipation and enthusiasm! Today, the film crew once again revealed the trailer for the plot, so that the audience has a clearer understanding of the plot of the movie, and the expectations are filled again!
The inexplicable encounter opens the absurd journey What "thing" triggers the suspension
As an urban action suspenseful comedy movie, "Running Stupid" incorporates many commercial elements, making the movie more attractive. Judging from the preview of the plot version exposed by the film party, the emergence of a mysterious "thing" triggered this ridiculous city-wide tracking, and also made the plot suspense and highlights. The two disjointed people started a common embarrassing youth and barbaric journey. From chasing cars, to gun battles, and kidnappings, the audience's appetite is simply stoked.
At the same time, the new plot exposed in the trailer can be said to be full of highlights. What unexpected encounters will happen when the "idiot" enters the rich woman's villa alone in order to find "something"? This also left the audience with plenty of room for imagination. Can they enter the heavily guarded villa area smoothly? Can you find the "thing" that everyone is looking for? Can this journey of crisis be turned into a breeze? All of this will reveal the mystery for the audience when the movie is released on November 19.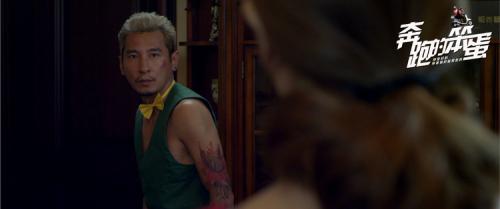 The movie "Running Stupid" tells a suspenseful comedy of urban action that is full of laughter. Comedy, as a prosperous movie theme, often gives the audience a feeling of belly laughter, but also brings some aftertastes of thinking. On the basis of comedy, "Running Stupid" incorporates urban, action, and The suspenseful elements are more interesting! In addition, although the movie uses fresh faces, a group of young actors have used outstanding acting skills and sincere enough attitude to present a good show to the audience. In this increasingly cold winter, I believe the sincerity of "Running Stupid" will Bring a ray of warmth to the audience. On November 19th, we will meet in the cinema to start this thrilling, relaxing and funny counterattack journey together!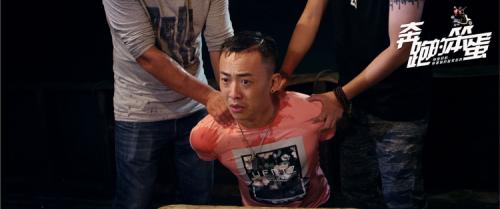 The movie "Running Stupid" is produced by Haining Ruifeng Xiangyu Film and Television Production Co., Ltd., and will be released nationwide on November 19, so stay tuned!

0
.