REGGIO EMILIA. The lush visionary nature of Peeping Toms – a Belgian company directed by French choreographers and messiurs en scene Frank Chartier and Argentine Gabriela Charrizo – is clearly nourished by the cinematic imagery of the masters of surrealism. The rest of his name declares it, which refers to the title of a film by Michael Powell (in Italian The Eye that Kills) centered on the maniacal obsession of voyeurism.
The collective unconscious
In fact, the Peeping Toms investigate the dramaturgical potentials of the collective unconscious, of which they explore main themes in plays that fit into each other like theatrical polyptychs: whether we are talking about family or crossing the areas of our daily habitat, their narration changes in the unspeakable ravines of the psyche, it alludes to atavistic fears and passions, reveals the tumults and mysteries of each one behind the facade of normality by calibrating with masterly skill the incredible scenic mastery of the interpreters with narrative rhythms, audio direction, theatrical effects and dramatic use of "living" sets that involve, envelop and sometimes engulf the characters of their strange stories and keep us spectators tied to armchairs.
Reggio Emilia Open Festival
At the Reggio Emilia Open Festival, the last stop on the Italian tour that touched East West and TorinoDanza, the acclaimed "Triptych" combined three creations made for the Nederlands Dans Theater centered on as many Freudian "rooms", between gloomy corridors like Kubrick and halls invaded by natural disasters – fire and tsunami – where among distant reminiscences, hypothetical flash backs, dreamlike atmospheres and cinematic citations, creatures that appear as "revenants", human larvae, ectoplasms pregnant with pasts heavy with pain and disappointment (such as those that basically we all carry on our shoulders).
But the Peeping Toms' stop in Reggio had even more reason for interest in the world premiere of La visite, winning production (first time for Italy) of the prestigious Fedora Prize, patron of the Van Cleef & Arpels Foundation's financial support for the arts of the stage. Specifically, the € 50,000 prize for "ballet" creations awarded the special project imagined by Charrizo for the exhibition space of the Maramotti Collection.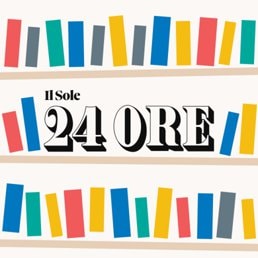 Starting from a realistic question – how does a person who works in a museum relate to the works of art that populate his daily life? – and skilfully mixing his real museum collaborators (three vigilantes and some cleaners) with his performers, Charrizo moves the white spaces of the structure and the spectators to follow the wandering of a visitor with an enigmatic oriental face, the tired routine of an employee cleaning and the amorous madness of a vigilante erotically overwhelmed by Hayez's seductive "Meditation". From the ideal hole from which tics and manias are investigated, we thus witness the "physical" effects of the Stendhalian syndromes of the visitor, who in front of the works has an inky black menstruation and literally collapses like a rubber doll or the uncontrollable raptus of the guard, who he wields a gun to defend his beautiful painting from all.