news">


The only large-scale cultural tourism performance in southwestern Hunan "Love in Langshan" premiered in Xinning, Shaoyang

red net moment

Font size:SmallmiddleBig


2022-05-22 11:29:12
Red Net Moment News May 22(Reporter Jia Xing Correspondent Yang Jian Lei Liangjun) On May 20th, the premiere ceremony of China's Langshan Tourism Cultural and Creative Exhibition and large-scale cultural tourism performance "Love in Langshan" officially started in Shunhuangli Tourism and Cultural Industrial Park, Xinning County, Shaoyang City . On the same day, tourists from inside and outside the province shared this perfect audio-visual feast of finding love, understanding love, tasting love and cherishing in the Grand Theater of Shunhuangli Tourism and Cultural Industry Park.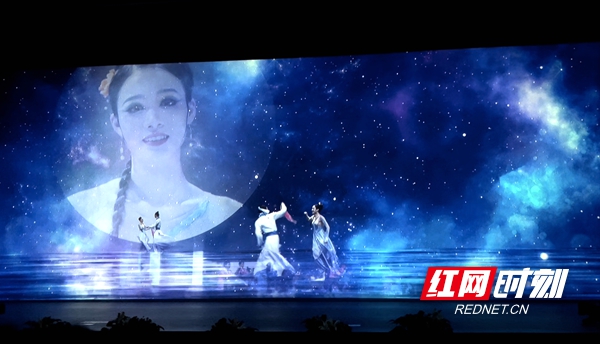 Since last year, Xinning County has adhered to the development goal of "building a county by tourism", adhered to the innovative development of cultural and tourism integration, made every effort to explore the characteristic culture of the county, deeply integrated the natural tourism resources of Langshan, a world natural heritage, and supported and guided the comprehensive development of the cultural industry. The Xinning County Party Committee and the County Government have taken multiple measures to continue to promote the high-quality development of cultural and tourism integration while doing a good job in epidemic prevention and control. In Langshan". After careful rehearsal in the early stage, on May 20, the large-scale stage play "Love in Langshan" officially kicked off its premiere to the society.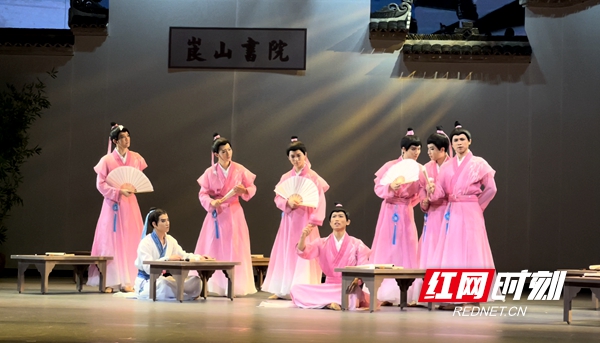 "Love in Langshan" aims to carry forward the traditional culture of southwestern Hunan, sing praises of the strange mountains and beautiful waters of Langshan, and tell the romantic love of the mountains and rivers. It is a large-scale original masterpiece of cultural tourism that reflects the thousand-year civilization.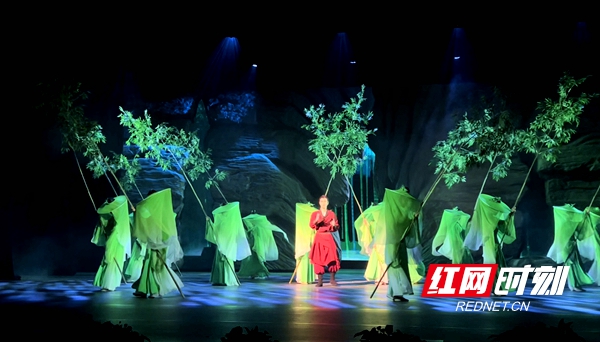 As the only large-scale cultural tourism performance in southwestern Hunan, the show starts from the "Lang" bestowed by Emperor Shun 4,000 years ago, and interprets the "most affectionate" love in the legends of Langshan through the ages and the people of Langshan who worship culture and martial arts and save the country and the people. "Deepest" love. The program is based on the natural scenery of Langshan Zhongling Yuxiu and its rich and profound history and culture, with dance as the main narrative method, combined with multimedia images and modern technical means such as sound, light, electricity, etc. The magical scenery, the long and splendid history and culture, and the splendid and colorful ethnic customs. In particular, the performing arts chapters of the show, including love, study, martial arts, serving the country, and attachment, allow the audience to experience the unique cultural charm of Dameilang Mountain in an immersive experience.
Source: Red Net Shaoyang Station
Author: Jia Xing, Yang Jian, Lei Liangjun
Editor: Dai Jinxin