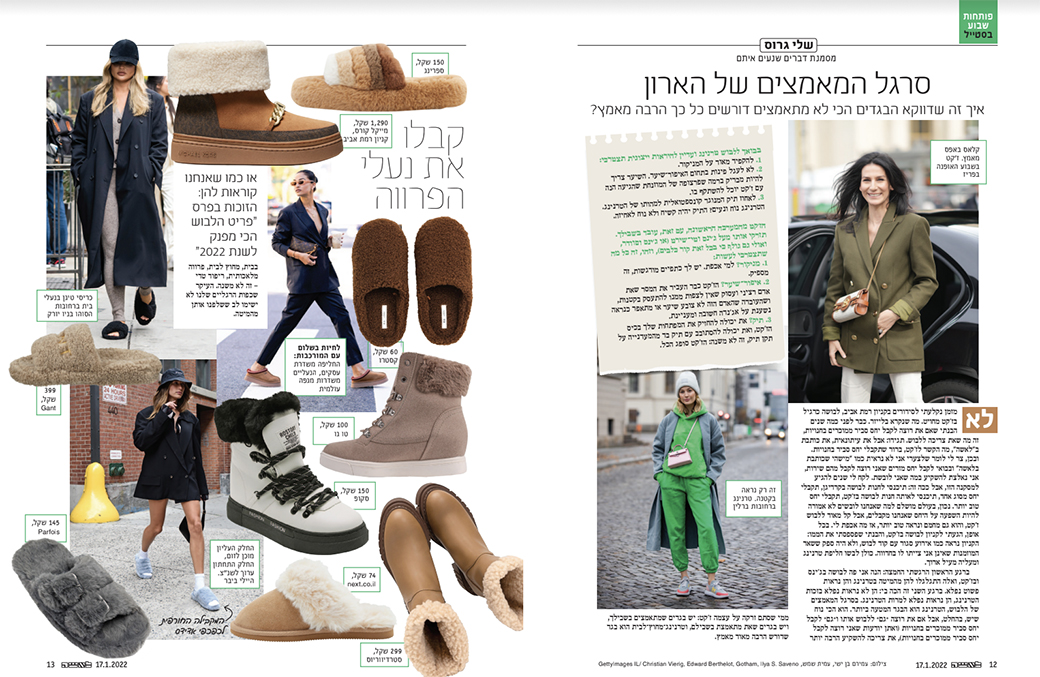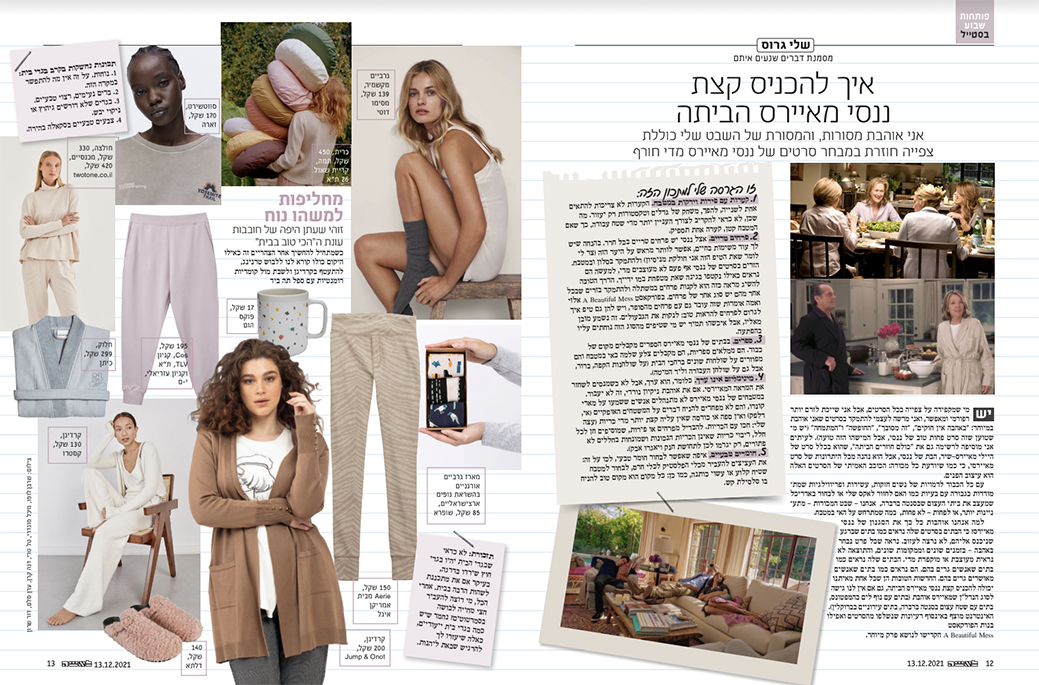 This is a farewell column
(My farewell column from Lasha that was published last week).
My first column in Lasha appeared in the issue of June 15, 2015. Years before, I had a column and a section in the modern times supplement of Yedioth Ahronoth. If we stick to the numbers, it means that since 2008 (15 years) I have been living next to a weekly deadline.
Things I learned from living with a weekly deadline: A weekly deadline suits me very well. It is close enough – as opposed to the guideline of writing a novel – but not too close. It allows a feeling of an unconventional life within a completely ordinary life. What's more, I have advice for others who live with a deadline: when there is a deadline, always work until the deadline. That is, work as much as you want, but don't send before the deadline (sorry, dear editors). Even if you're in a hurry, don't be tempted, wait a minute. Experience proves that if you send your sections a few days before the deadline, you significantly increase the chance of glitches that will require last-minute changes.
Despite the advantages of the weekly deadline, having a column that comes out once a week means you have to grow an opinion once a week. Nora Efron once said (and I'm not comparing) that only when she switched from writing a weekly column to writing a monthly column did she realize how much the need to express an opinion once a week oppressed her. In fact, she discovered that even a monthly column was a bit too much for her: she didn't have 12 opinions a year, she only had 11. She would dedicate the 12th column to a topic that there is never enough of: "I have nothing to write."
I won't deny, it's hard to say goodbye to such desirable real estate in such a desirable magazine, and so close to the gate, but there comes a moment in every woman's life (in my life at least it comes once every few years) when she feels the need to jump off the cliff just to find out if the network will really appear .
Frequently asked questions for someone who has just told you that she will no longer be writing her regular newspaper column:
Why?
"Why" is a question that should pass from the world. "Why" is a question you are only allowed to ask yourself and maybe a few first degree relatives and even then there are surely more elegant ways to get a good answer.
what will you do now
Tom Ford was interviewed after his retirement by Air Mail Weekly and said: "Nothing. I have no warranty at the moment. I retired What I really need to do now is take a nap.'
Unfortunately, I haven't retired yet and I have responsibilities, but without a doubt: naps are at the top of the list of priorities. After I take a nap I plan:
– write another book.
– find the bottom of the laundry basket.
– to get back my Wednesday mornings.
– Sort all the files and folders in the "Lasha" folder on the desktop.
– to listen to my friends without thinking about how I'm going to turn what was just said into a column.
– Surfing Instagram without thinking if I can develop this idea into a page. Maybe even double?
– Immediately stop following Gigi Hadid, Bella Hadid, Hailey Bieber and the entire Kardashian clan.
– Stop feeling guilty about having no idea who half the people in the gossip section are.
– to give up the need to be in business.
– delete all the emails I haven't read and now you can already admit that I will never read.
Before parting, a story:
I found this story in the book "Maybe I'm Wrong and More Insights from the Life of a Forest Monk" by Bjorn Natiko Lindblad (Modan Publishing, translation: Naa Ben Porat) and maybe it will help those who are currently – emotionally – at the railing of the pool, wanting to swim towards the deep water But I'm afraid to release (if I still had a column in Lasha I would write about it and maybe even manage to link it somehow to clothes):
A man climbed a mountain. One wrong move and he fell over the edge. Somehow he manages to hold on to the branch and he stays hanging. When he realizes that help will not come, he turns to the sky and asks God for help. God, he says, if you exist, help me. God, who just happened to be both present and free, answers him: I can certainly help you. Release the branch.
>>>
I thank everyone who edited my column over the years (Tamar Weinfeld, Ran Ben Nun, Rabbi Frank Hochberg, Liora Schuster and my favorite Rabbi Golan) and free the branch.
Cause there were pages turned with the bridges burned'
Everything you lose is a step you take
So make the friendship bracelets
Take the moment and taste it
You've got no reason to be afraid