Today, co-produced by Douyin and Emperor
Entertainment
, Colorkey's exclusive titled girlfriend travel variety "Rong Me Sa Jiao" finally ushered in the official announcement! The program first released a concept poster and one of Joey Yung, Ah Sa, Gillian A group of retro blockbusters, the poster blockbuster with great visual beauty aroused heated discussion among netizens once it was released. It is reported that this is the first long-distance trip that the three have known in more than 20 years. By then, what kind of journey will they show the audience? It is exciting!
  Joey Yung, Ah Sa, Gillian girlfriend, warm hearted confession, outrageous official announcement, showing sisters tacit understanding
From preparation to recording, the program has been paid attention to by the whole network, and netizens have also kept shouting and urging it to be broadcast. Yesterday, first the concept poster of the show was appetizing, and then the concept promo film released by "Long Me Sa Jiao" was exposed, giving everyone a sense of foresight. Through Joey Yung, Ah Sa, Gillian's heartfelt narration, whether it's "Your youth, I am also with your sadness, and your future I will be" or "As time gets longer and longer, we will Closer and closer" all appropriately reflect the true feelings between girlfriends.
And in the artist master KV released today, Joey Yung, Ah Sa, Gillian have a deep experience of the vision of a "retro charter woman". The three of them are in a retro hair salon, dressed in colorful 80s costumes. The curly hair styling just done, the bold and hearty smile is full of lively and playful style, and the leisurely and comfortable afternoon tea time among girlfriends jumps out. On the day of the official announcement, the artists also opened a fun official announcement. The three posted their posters and copywriting to each other. The super loving interaction attracted netizens to shout "At first glance, there is a tacit understanding. Let's cheer for the sisters together." !"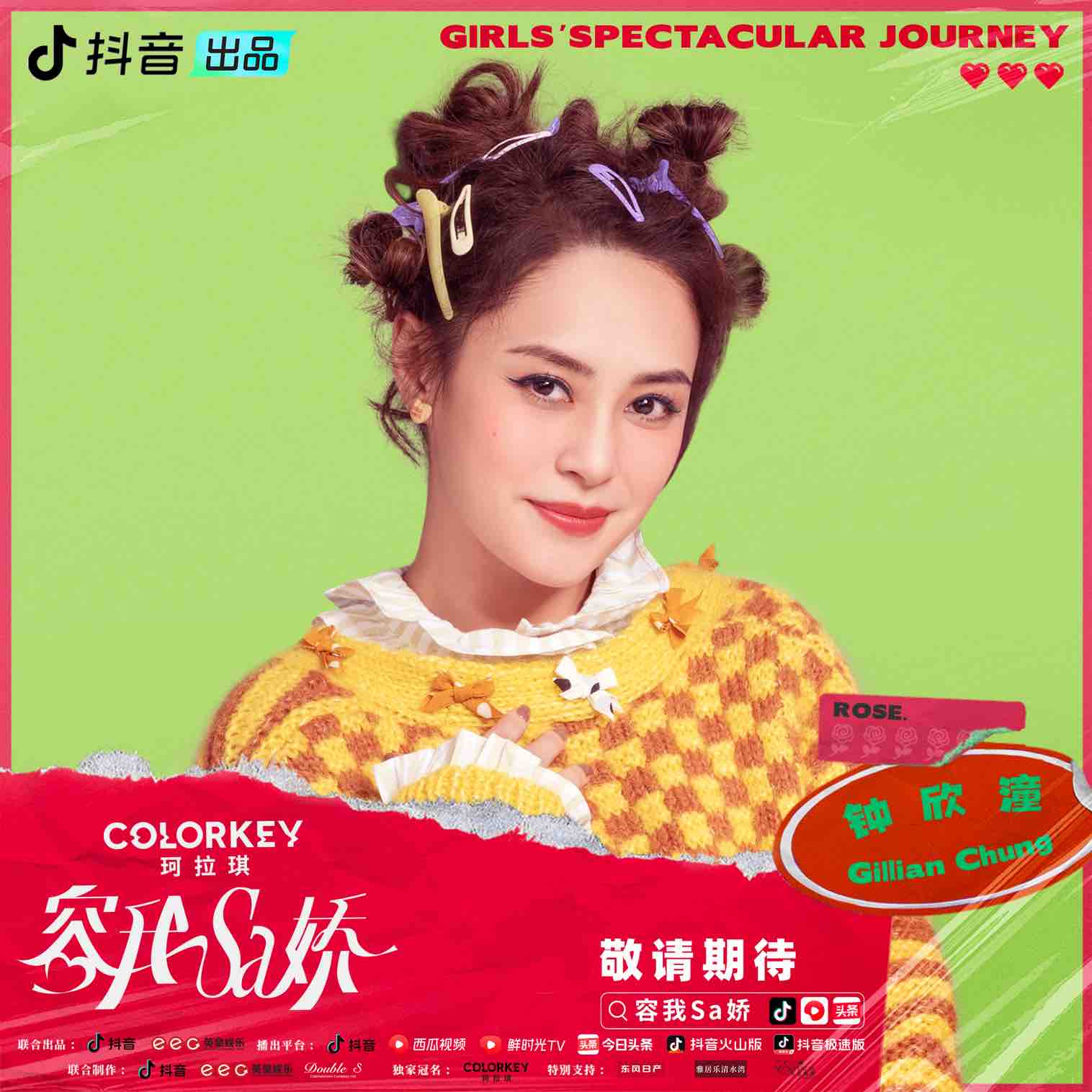 Focus on friendship and show the journey of girlfriends in all directions
In addition to the official announcement that attracted people's attention, the program mode of "Long Me Sa Jiao" also caused widespread discussion. It is reported that the show takes the friendship between Joey Yung, Ah Sa, and Gillian "Sugar Triangle Sisters" as the cut point, and shows how best friends can get along with each other through four travel destinations with different scenery, including Sanya, Chengde, Tengchong, and Anaya. And emotional collisions, presenting the heart-to-heart interaction between girlfriends in an all-round way, and outputting a positive attitude towards life through the three people's seeing, hearing, thinking, and thinking all the way.
It is worth mentioning that Joey Yung, Ah Sa and Gillian have known each other and worked together for more than 20 years, and they have been accompanied by storms and deep feelings. It can be said that this is the first time that the three of them have traveled in a true sense of the variety show for their girlfriends. In the process, they may experience all kinds of interesting things together, may talk about something in their hearts that they have never said before, or may have different perceptions and discoveries about themselves and life! At that time, in front of the screen The audience will also follow their perspective to appreciate the great scenery of the motherland and experience the different customs and customs of various places. So, what kind of heartwarming will be presented in this brand new journey? Please lock in Douyin, Watermelon Video, Fresh Time TV, Today's Toutiao excitement will be available soon!
.