It is said that color makes a brand.
Such as Hermes orange;
Tiffany blue;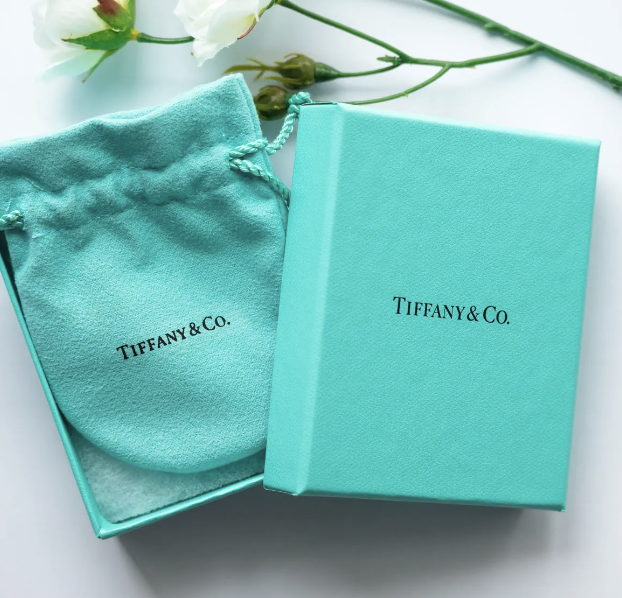 Coca-Cola red;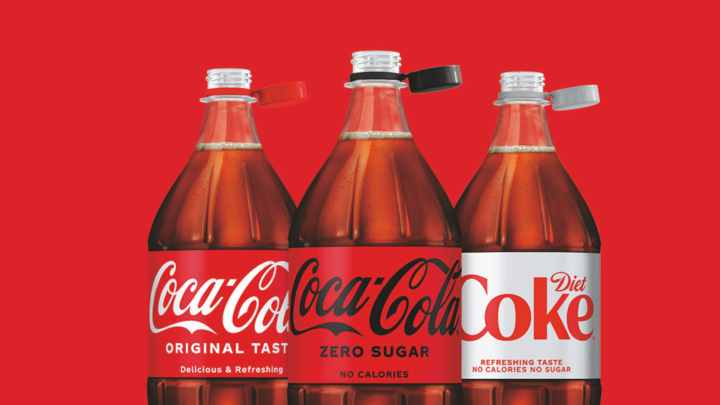 Starbucks green…
Studies have shown that to make a brand quickly impress consumers, it usually starts with color.
As mentioned above, they have distinct color labels.
In order to leave a visual memory effect, many brands are vying for bright and bright colors.
But New Balance did the opposite, choosing the gray of the basic three-piece set, black, white and gray as the main product.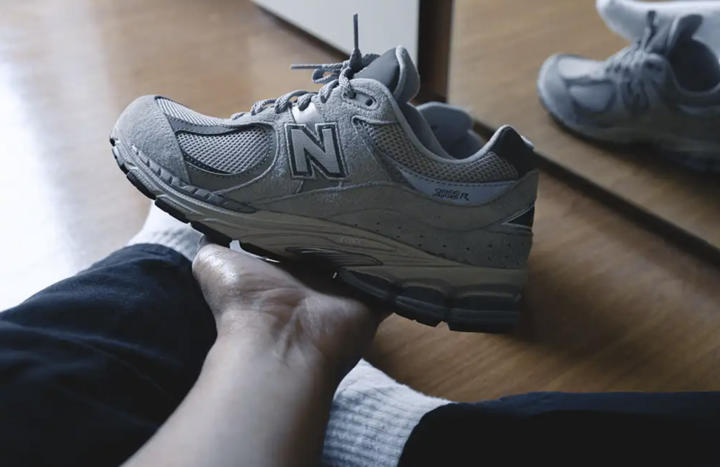 This color was later known to everyone – the famous "Yuanzu gray".
About 80% of people can recognize that this is New balance by virtue of the iconic gray, even without seeing the Logo.
Yuanzu gray can be said to be the most representative retro trend "business card" of its family. Basically, every time running shoes of this color are launched, it will be a big hit.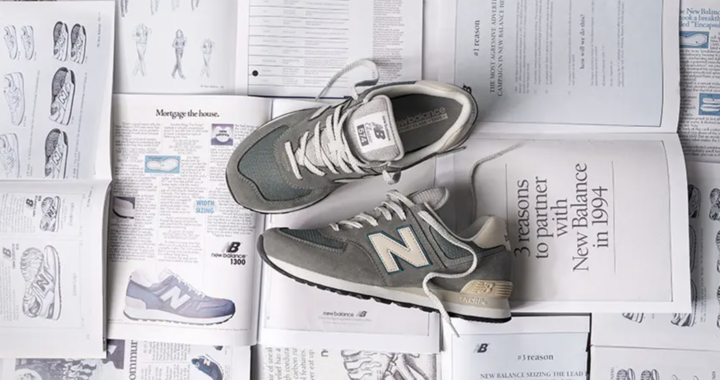 Also because of its popularity,New balance specially set up a "Grey Day"。
At the same time, every year Gray Day will release different shoes to celebrate.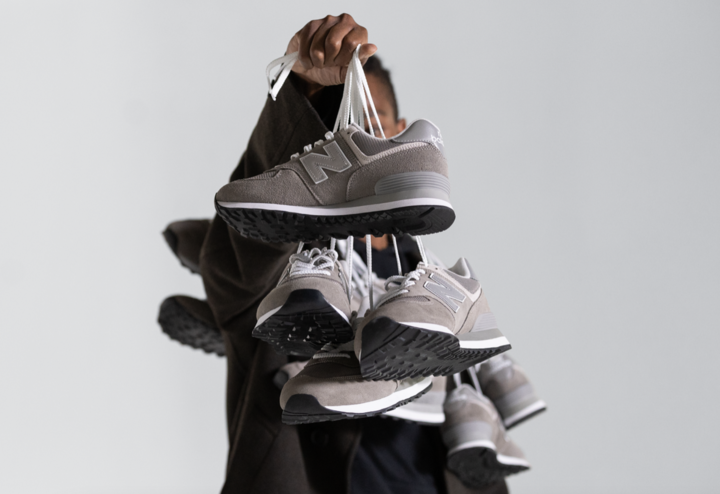 And today, the series that many fans are looking forward to will be released, not much to say, let's see what surprises this time.
2023 New balance Grey Day
This year's Gray Day is probably a "gray" feast.
New balance brought 998, 550, 990v4, 990v6, 580, 9060, MORE TRAIL and many other Gray color shoes in one breath.
It is also divided into two parts, "Moon Daze" and "Grey Day", to pay tribute to the long-lasting legend of the original ancestor gray.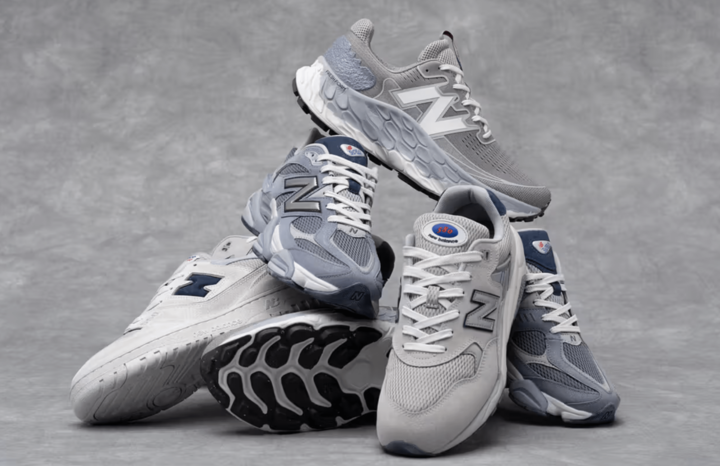 At the same time, New balance also launched a special customized series for this anniversary.
no doubt,Gray Day 2023 is New Balance's biggest event yet.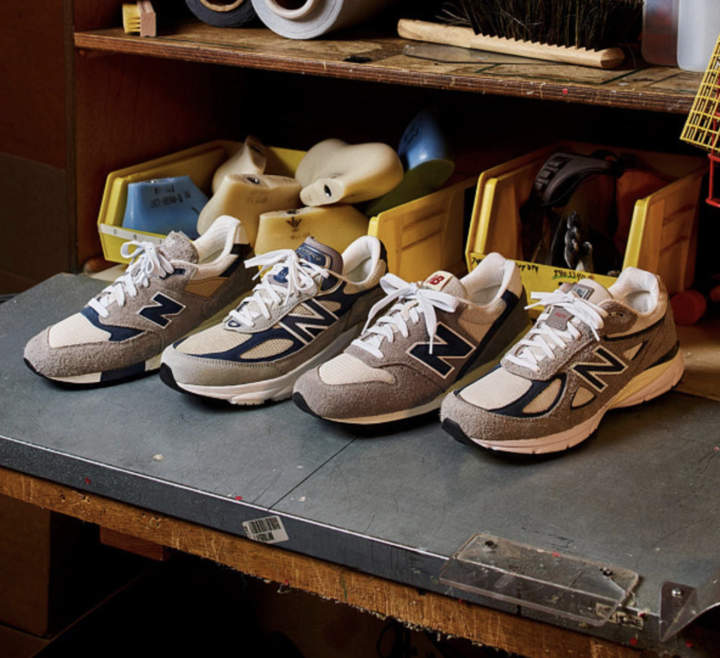 Moon Daze focuses on an interstellar feeling.
The collection was inspired by: "What if New Balance was the first sneaker to walk on the moon"?
The Moon Daze, made up of 550, 580, 9060 and Fresh Foam X More Trail V3, follows the whole theme perfectly.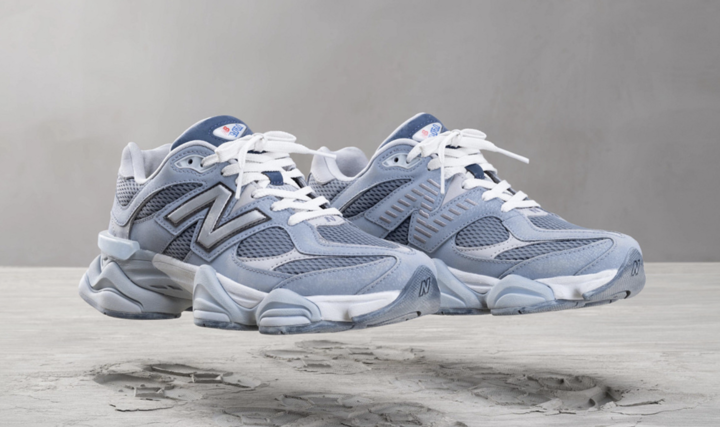 Although not completely gray like past styles, the Moon Daze shoe is inspired by space and the future, and has New Balance's favorite gray and blue at the same time, highlighting the brand's traditional craftsmanship.
They are designed in cool blue tones and textured leather. You can see the gray elements emphasized by New balance and add a lot of small highlights.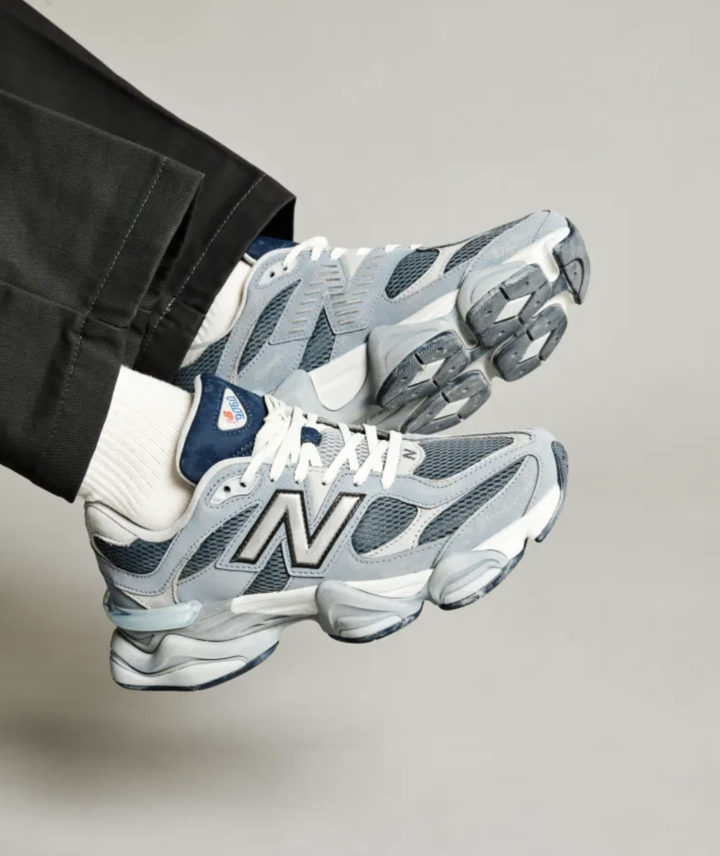 Gray Day chooses 990v4, 990v6, 996 and 998, which are very popular shoes.
The shoes in this collection are all made in the USA, and they all maintain MIUSA's high-quality construction and classic technology.
Featuring a consistent color scheme, the upper is leather suede overlays with navy accents.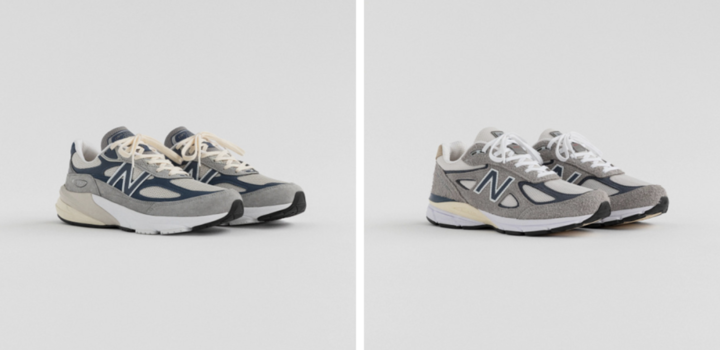 In addition to these two series, the bigger surprise is the new 808, 306 skateboard shoes, and limited edition Graysons Furon v7 football shoes.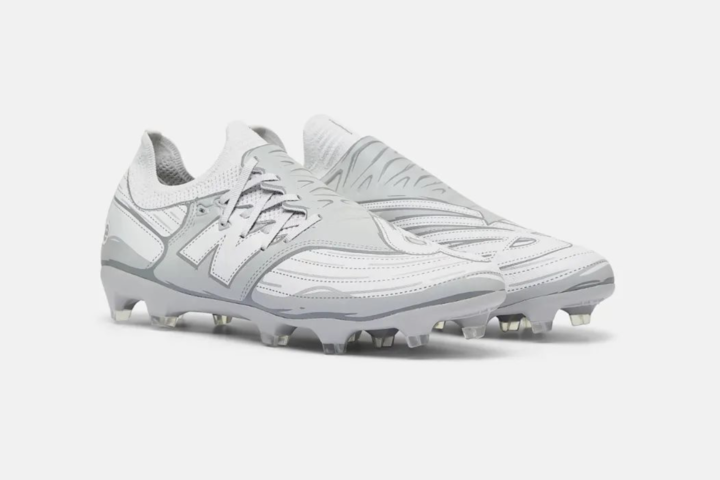 Gray is synonymous with New Balance, and Gray Day celebrates the extraordinary nature and heritage of its colorway.
The low-key all-match temperament created by Gray Day every year is flocked by many players as soon as it is released.
Classic embroidery is also added to the position of the tongue to clarify the name of the shoe and its American identity. The style is unique and full of retro flavor.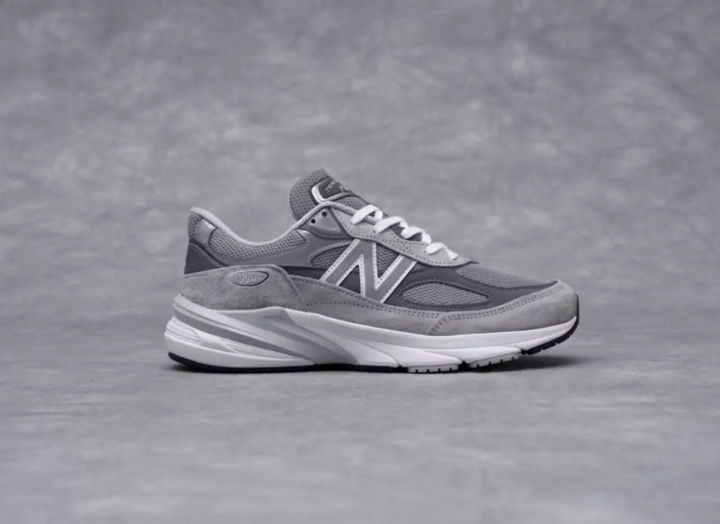 As for the clothing part, it is also a dust.
Scarves are comfortable, and New Balance has prepared a series of basic items, such as oversized T-shirts, pullover hoodies, crew neck shirts, dresses, sweatpants and shorts.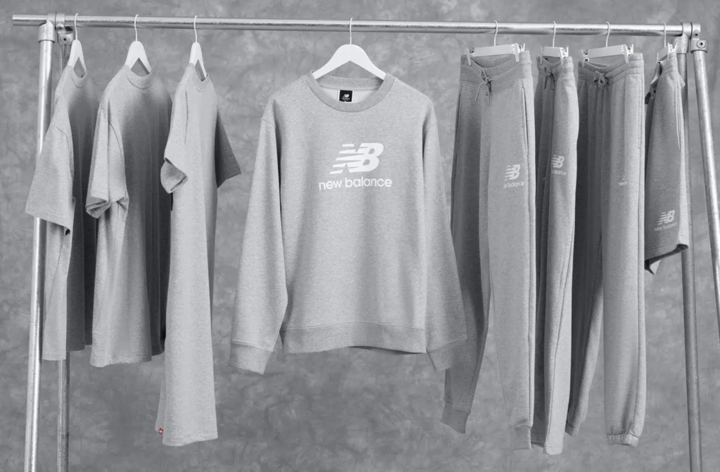 This new Gray Day collection will be released this year Available at The Gray Day Shop worldwide on May 15with retail prices ranging from $180 to $200.
presidential joggers that don't fit the market
Few brands can maintain a "mutual achievement" relationship with a unique color from beginning to end like New Balance.
Yuanzu gray is the classic color it creates.
It is also the key for New Balance to gain a firm foothold in the trend circle.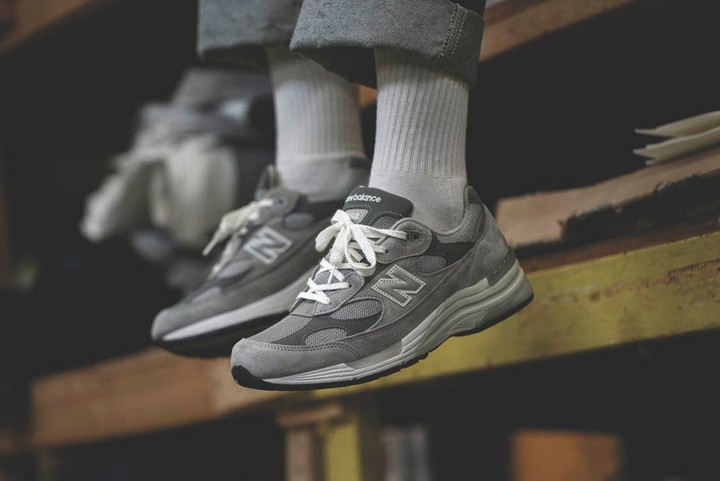 In the 1980s, America ushered in a new wave of consumerism, an era of bright colors.
Many American brands are choosing extremely bold color schemes as much as possible, coupled with the main price war, it is more appropriate to describe the aesthetics of the time as "fancy" and cheap.
New Balance happened to be born in the 1960s. When it first started producing sports shoes, it also used various styles and colors to stimulate consumers to buy.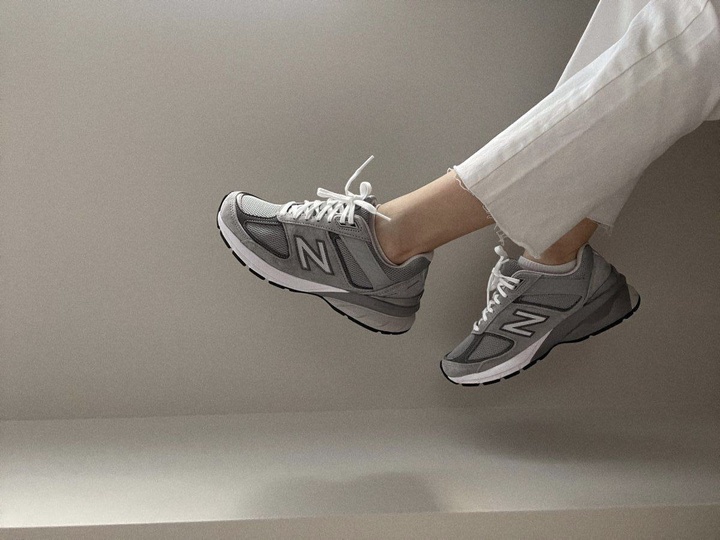 But until the sneaker market flooded, the brand realized that maybe "retrograde" could stand out in this circle.
In that era, there was indeed an element of gambling.
But New Balance decided cruelly that it was necessary to break the current rules, and immediately In 1982, a pair of New Balance 990 was officially released。
In the early stage of the magazine, New Balance put down the cruel words:
Our shoes don't cater to Parisian fashion colors anymore!

If you really want a quality product, NB has the answer.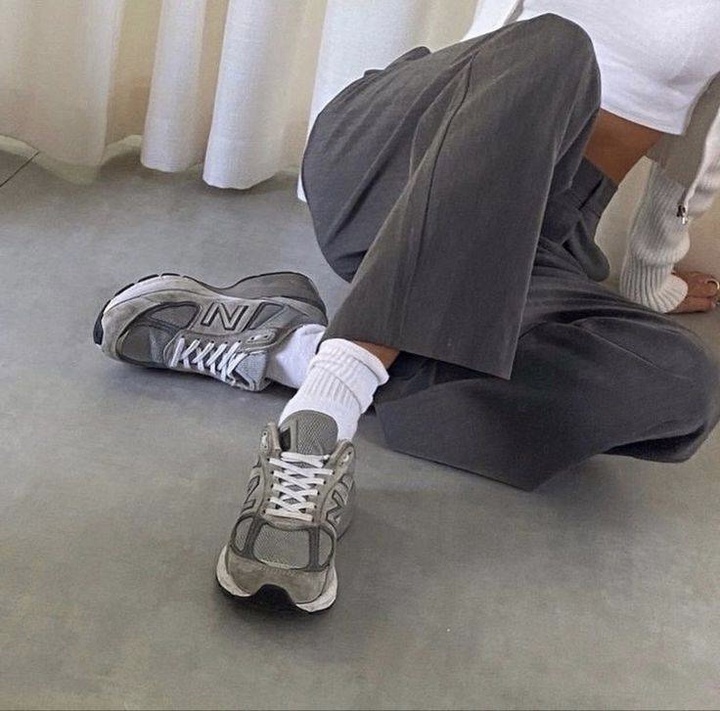 It also really did what it said-abandoning all kinds of bells and whistles in the color matching, but choosing a very low-key gray, and the price is even as high as $100, which is $10 higher than the Nike Air Force 1 released in the same year.
In just half a year, the New Balance 990 shoes have received more than 50,000 orders, and many people are proud of owning a pair of 990s.
The very neutral gray color combined with suede and mesh outline is unique in the "gorgeous" era, and it also shows the texture, directly full of the recognition of the rare normcore style.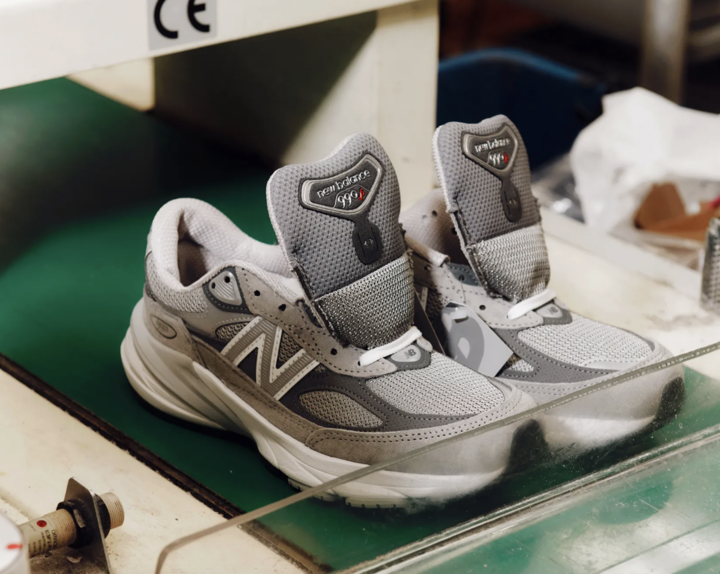 New Balance's wave really won the bet.
Not only did it win big, its gray color has withstood the test of time, creating a "myth" that continues to this day.
To be worthy of this textured color scheme and rather high price, New Balance does not dare to be sloppy at all in terms of workmanship.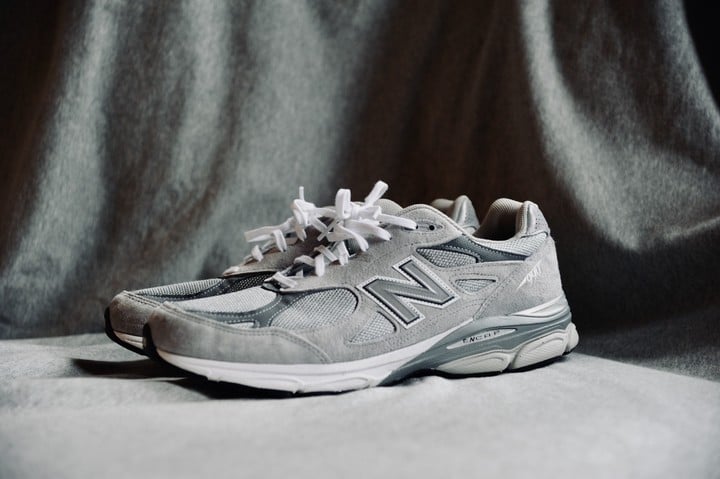 Since New Balance regards this shoe as a "bet", it must win this gamble.
In addition to breaking through color aesthetics, the brand also focuses on excellent manufacturing processes and materials.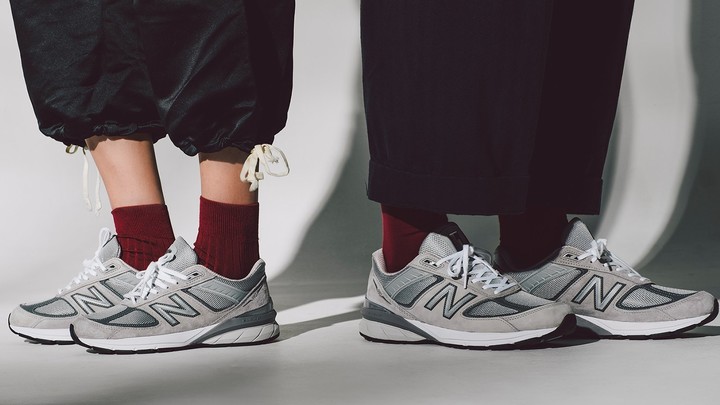 Traction + cushioning + comfort, if you switch to other brands, it may be difficult to grasp with both hands at that time.
But New Balance has quickly surpassed its peers. The safe and comfortable granular outsole, solid shock absorption technology, and specially developed ABZORB shock-absorbing material, every link just wants to make the wearer more comfortable.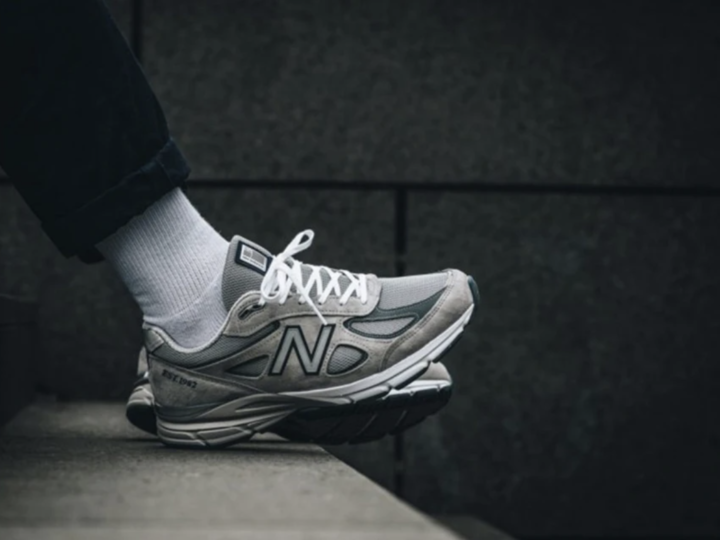 The entire production process is also treated like a work of art, and every detail is kept improving.
Even though many brands now place their production in Southeast Asia, New Balance insists on operating American factories and using handmade.
Award-winning shoes are only replaced when better materials and new technology make the new shoe valuable to the runner.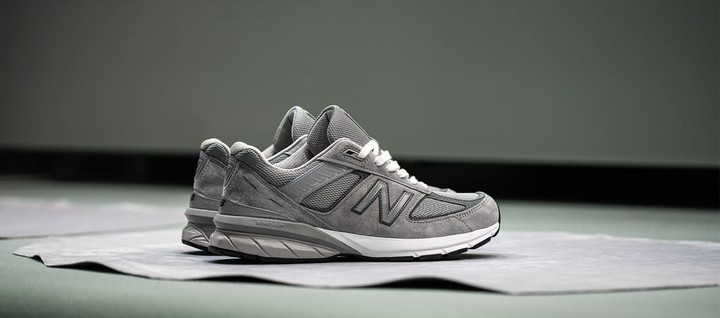 The most special thing is the leather fabric that is not easy to wrinkle.
Unlike many sneakers on the market, New Balance chose buttery soft short suede with a fairly dense fiber structure.
The flexibility is good enough, and at the same time it is very soft, which is a quality that even cowhide cannot achieve.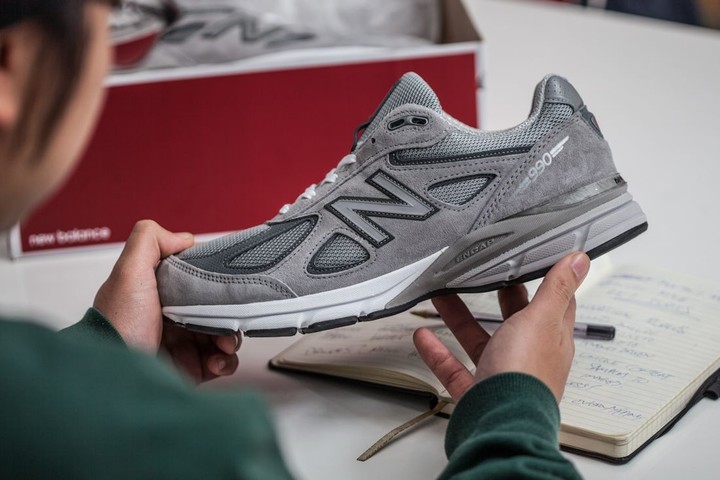 Yuanzu gray 990 gave New Balance a new start, retro, classic and easy to wearno wonder it is still popular for a hundred years, so that the brand can proudly establish its position in the ever-changing trends.
It also gave New Balance the reputation of "Presidential Jogging Shoes".
"Original Gray", Jobs' favorite
Other sneakers can give you trouble choosing a color.
For New Balance, perhaps only the style selection is difficult.
With the change of fashion trends, there are a lot of new sports shoes on the market, but if you think about it carefully, the more basic and classic models are actually the most practical to wear.
It just so happens that gray items are such an existence.
It does not have the absolute sense of black and white. As the most balanced color, it has a high fault tolerance rate and its unique softness, which is really hard to resist.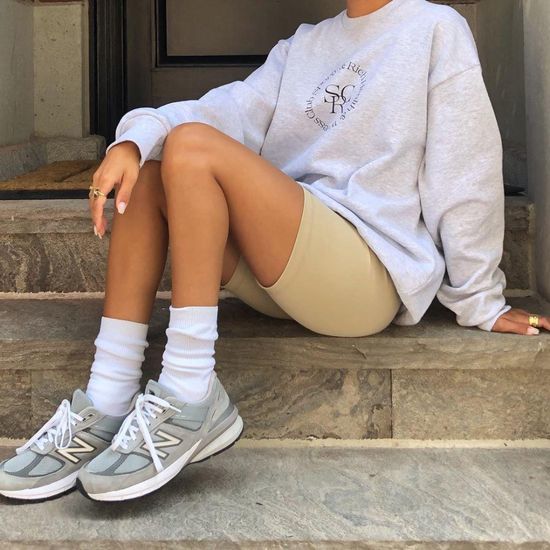 Many fans said: If you wear New Balance, you will be "poisoned" by the gray sneakers.
Now that the retro trend is in power, it is undoubtedly ushered in the strong return of Yuanzu Gray.
There's probably nothing quite like a pair of tried-and-true gray sneakers.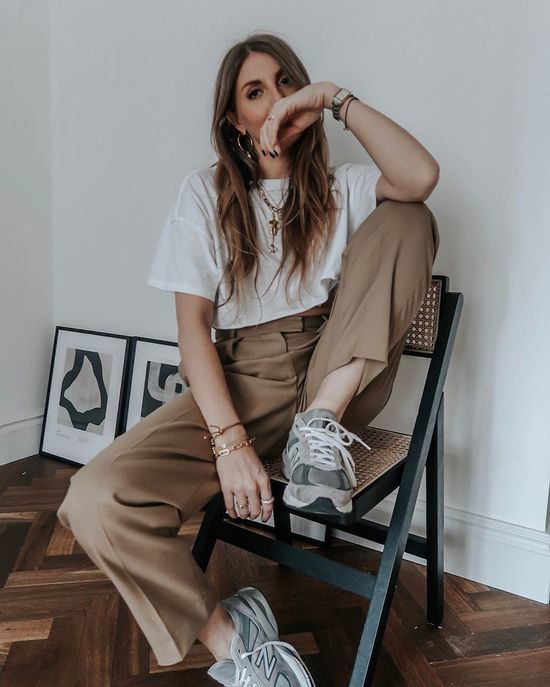 New Balance has successfully dispelled the notion that sneakers can't be fashionable from the start, and even a seemingly "dull" gray palette can present a brand texture.
From being popular in the United States to being followed by trendy people.
Regardless of the period, the one with the highest degree of discussion is undoubtedly Yuan Zu Hui.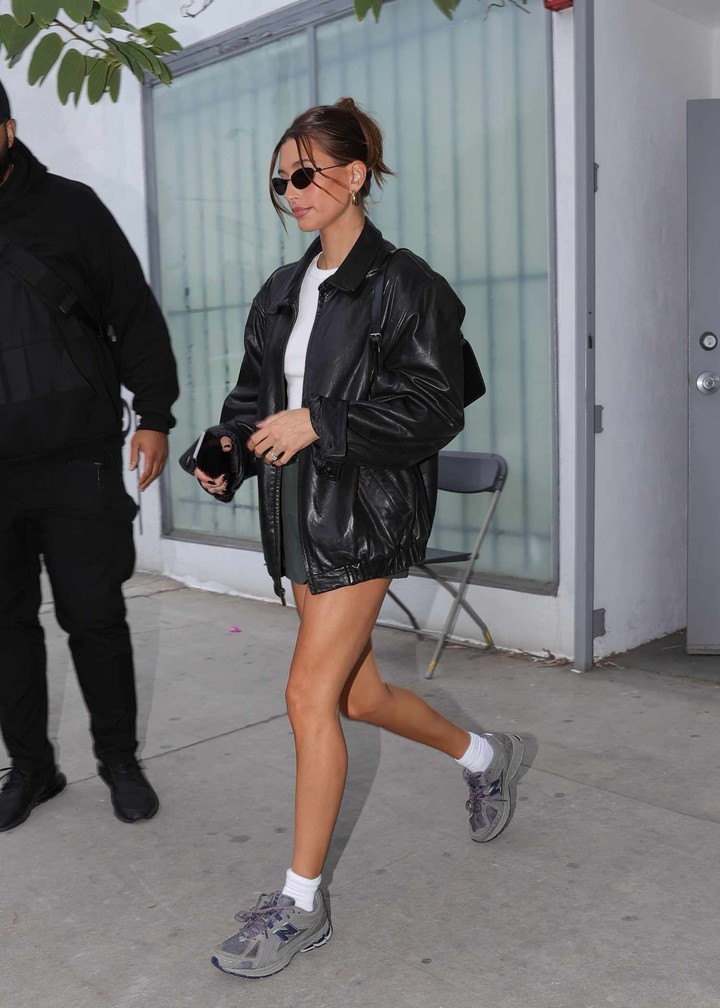 If you ask Jobs which pair of shoes he loves in his life, then the New balance 9 series shoes must be on the list.
Every year at the press conference, he always appears in the unshakable "three-piece suit" Yuanzu gray 992 paired with jeans and a black sweater.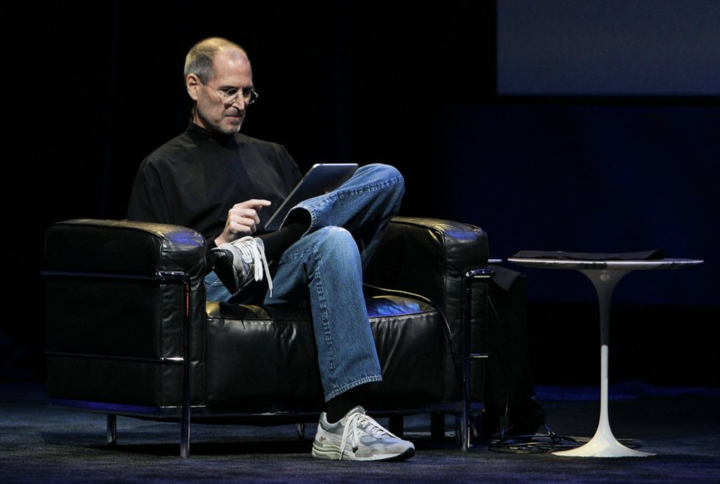 But looking forward, you will find that Jobs put on the gray 990 earlier, and he is a loyal fan of New balance.
The reason why Yuanzu gray can become a recognized classic retro sneaker is not only easy to wear, but also the low-key luxury created by the color and fabric.
It does not need too many colors to highlight a strong sense of design. On the contrary, minimalist and clean aesthetics can often leave a high-quality visual impression that is not greasy.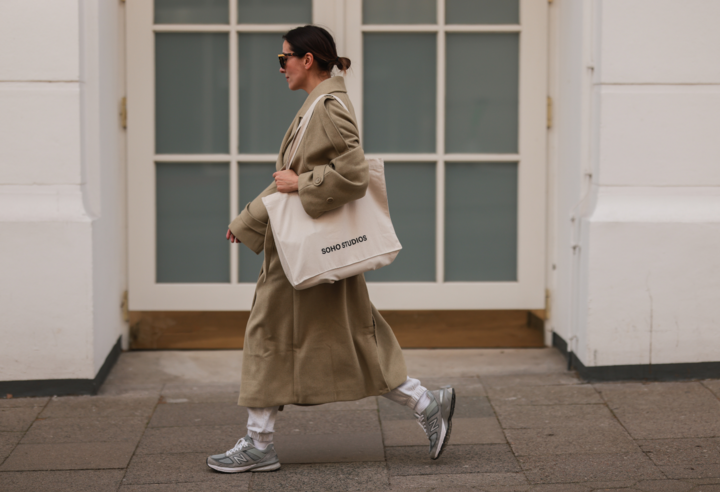 Of course, New Balance is not static, and it is also injecting new blood into the veterans.
From 2018 to now, the discussion of the brand has been increasing step by step, and the main focus is on retro styles and color matching.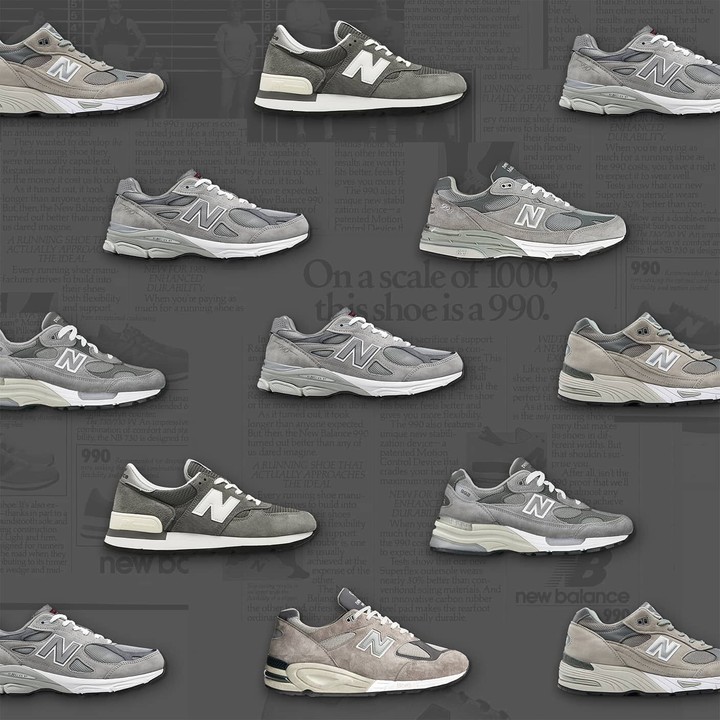 Just trying on gray, New Balance has run more than 50 kinds in 40 years.
Available in Cool Grey, Gray Blue, Silver Gray and Warm Red Gray.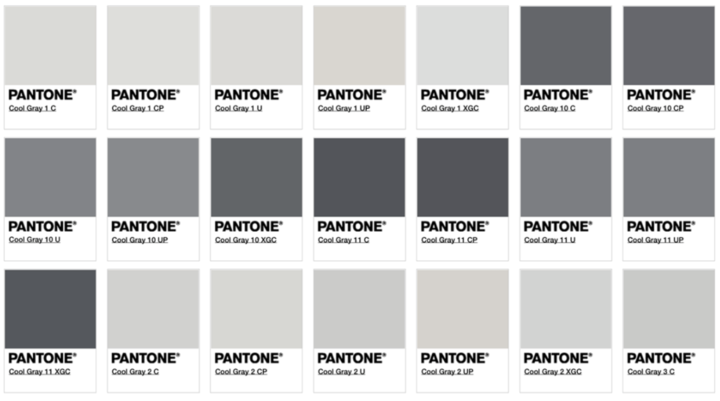 Combined with the shoes that have always occupied the top sales of New Balance, they have a trendy silhouette and a sense of leisure to the extreme. No matter how many times they are re-engraved, they can also be very popular.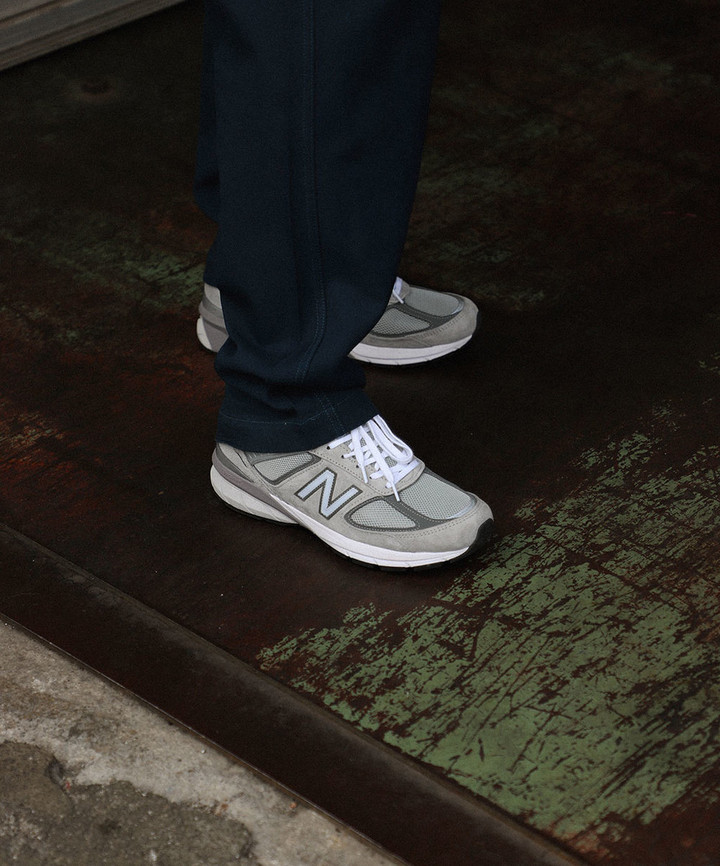 New Balance proves that Yuan Zu Hui has always been a "full eugenic" from beginning to end, and it is also the undoubted king of trends in the hearts of OG fans.
Classic meets modern
A "grey way of life"
Just like Tiffany blue, New Balance has been trying its best to strengthen the impression of gray in the hearts of consumers and pass on the classics.
In addition to working hard on shoes, the brand has also expanded various ways of playing.
For example, the Gray Store and Gray Exhibition in Beijing, and The New Gray Seoul in South Korea, all of them use all-roundPresent the lifestyle that New Balance recognizes from sight, smell and hearing.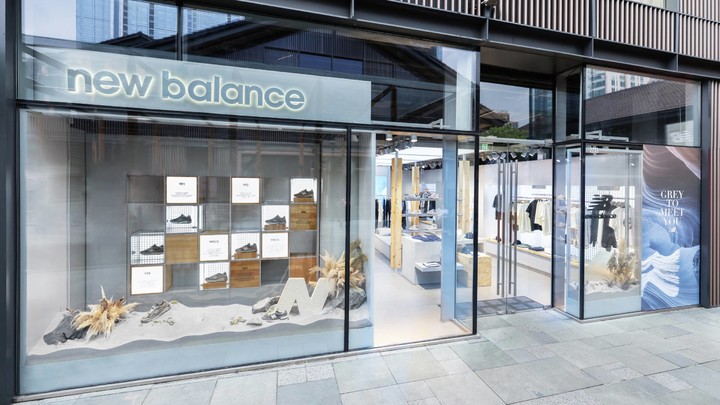 Then to the Gray Days of the past few years.
Gray Day, held for the first time in 2018, is to celebrate the 35th anniversary of the birth of the New Balance 990, which has been hailed as the greatest shoe in brand history.
At that time, classic shoes such as 990v4 and 574 were launched.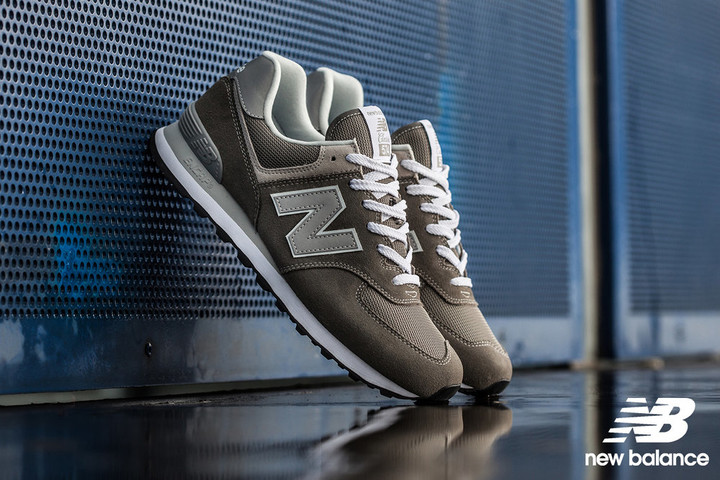 After a two-year hiatus, New Balance is finally back with the long-awaited Gray Day.
This time, the brand uses the creative concept of "gray art is getting stronger" and embeds it into the new product design. There are three shoe models in the series, namely ML574, 574 Un-N-Ding and 57/40.
The 574 shoe adopts the original gray color scheme, which is the same as the 1980 version, and it is completely a tribute to the classic.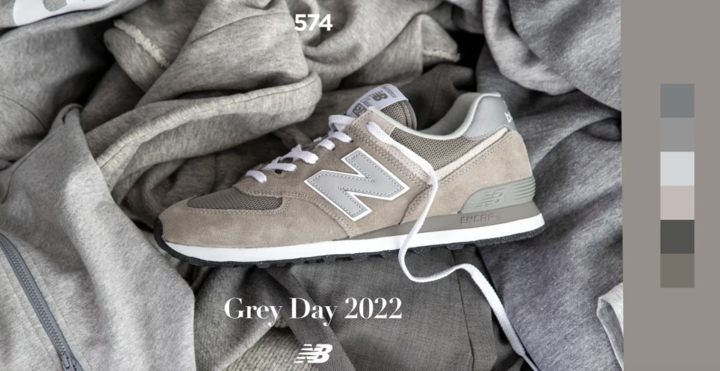 The 57/40, which has just been launched, is also included, but it is silver-gray, which is more layered.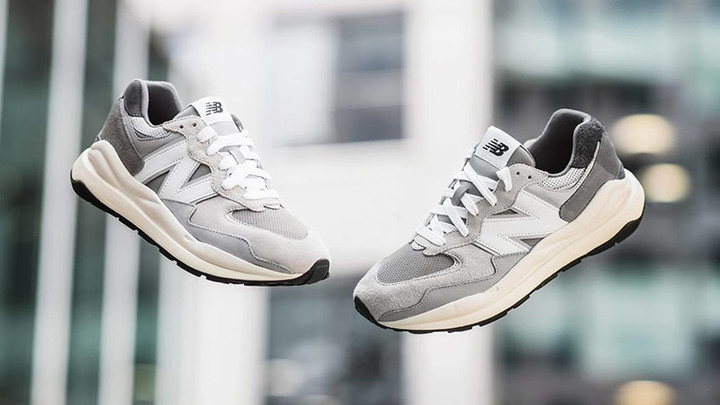 It is precisely because of the success of the previous two Gray Days that New Balance has increased its determination to make this event a big one.
In 2022, not only will the 57/40 reappear, but there will also be a specially built XC-72 and 327.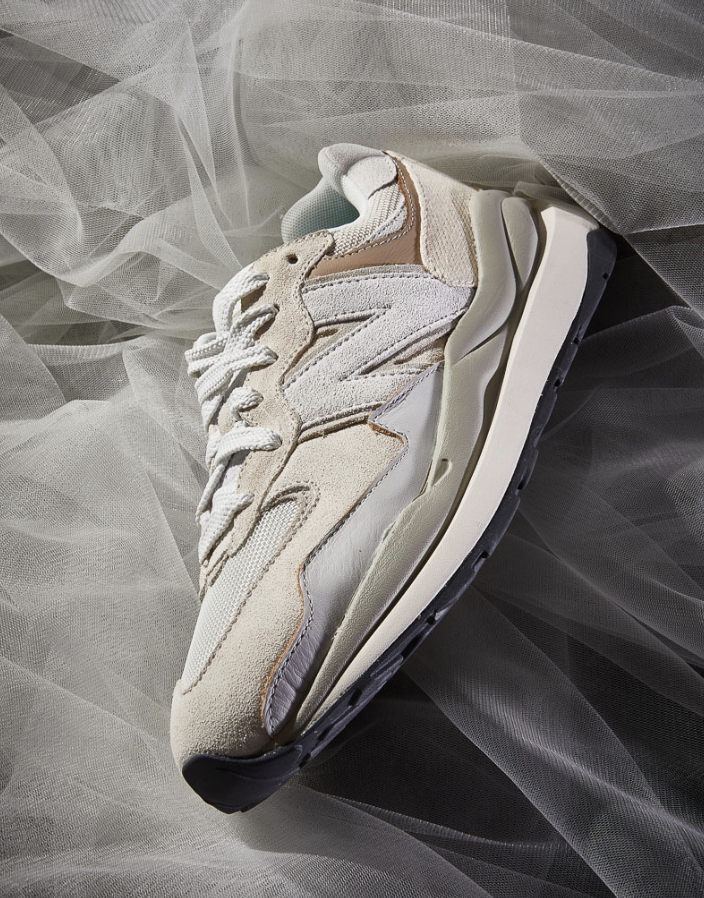 As the latest masterpiece of the brand, the XC-72 uses the 1970 car model as inspiration, and at the same time specially matches various shades of gray to create the upper.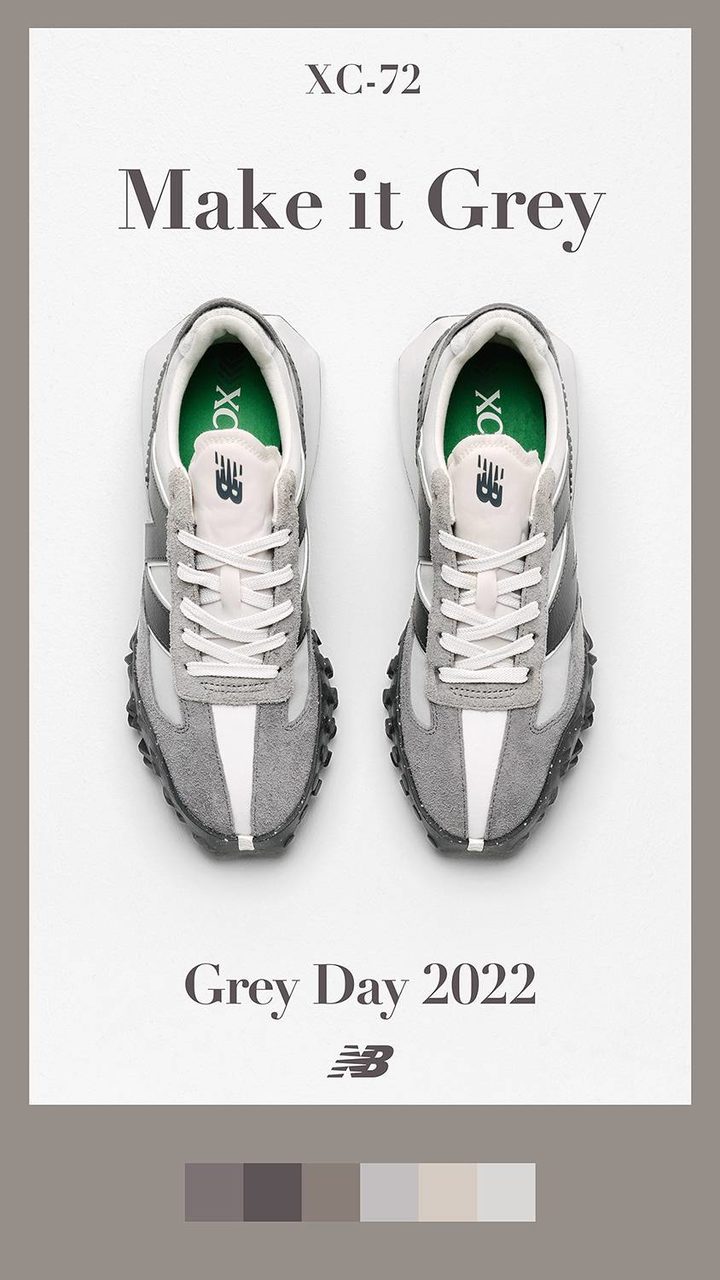 The highlight of each year is nothing more than the "Grey Day" theme shoes, but the highlight of 22 years is the special exhibition.
New Balance invites a number of multi-disciplinary tasters to create and create a Gray Day art space with the coffee brand CAFE!N.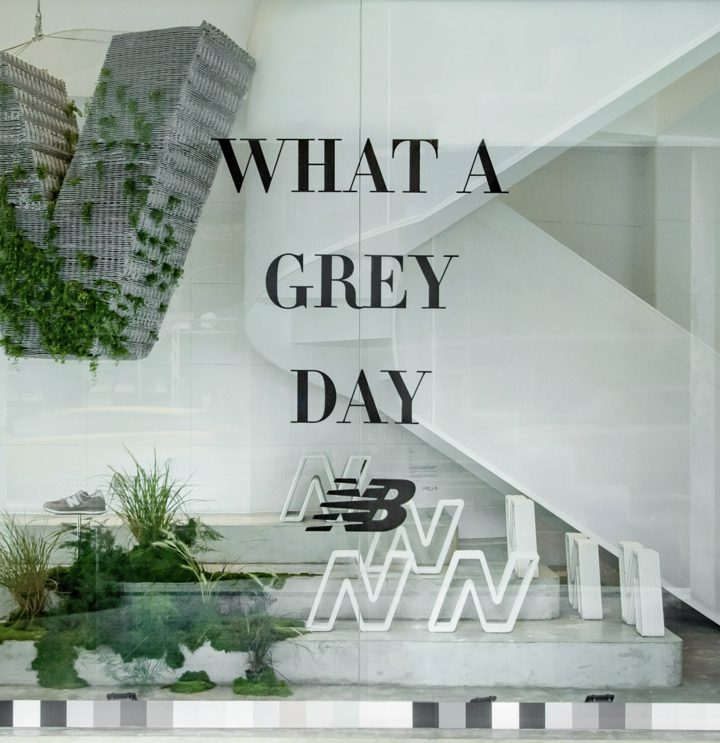 The coffee specially created for the "gray" theme is really eye-catching.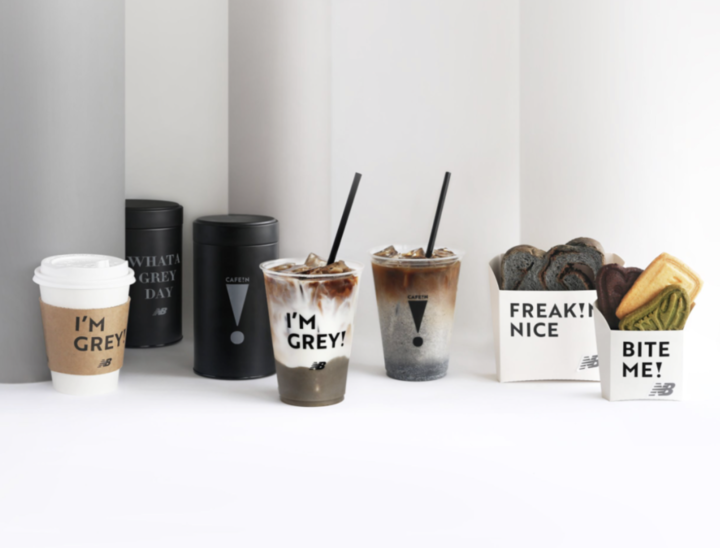 The gray that has accompanied New Balance since the 1980s is no longer just a simple color, but has also become an iconic "business card" and historical heritage.
The reason why New Balance established Gray Day is not only because gray has brought success to the brand, but also implies the persistent spirit of ingenuity in shoemaking.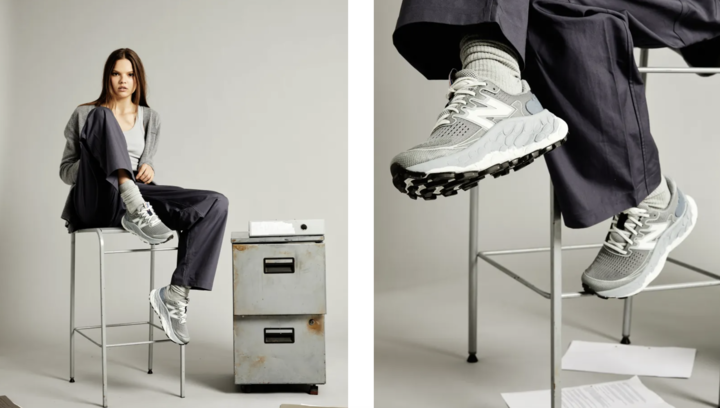 Versatile and timeless, it achieves a fusion of classic and modern.
According to the brand chief marketing officer:
For New Balance, gray represents a history of innovation, a symbol of global style, a unique path forward, and a constant drive for innovation.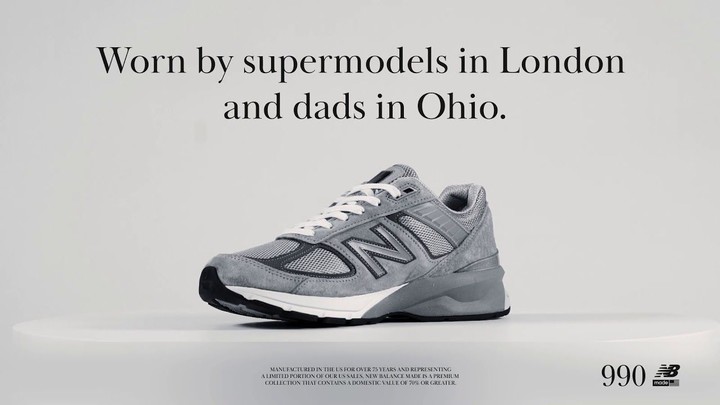 Just like the idea that brand color wants to convey, from color to product to life, it needs to start from the perspective of consumers and find the core meaning of its existence in order to go further.