An initiative to raise awareness among girls and boys aged 14 to 25 on the importance of breathing in the treatment ofasma. The campaign is aimed at them DUNFIED, commissioned by Federasma and Allergie Odv. The unreleased song was also chosen to reach the general public "Doesn't Pass the Air" by Uzi Lvke, presented at the recent May Day Concert in Rome. The young Roman rapper, who suffers from asthma, recounted the experience of young people his age with one of the most important symptoms of this disease: the dyspnea or air hunger. To download the song just click here.
Asthma diagnoses have risen sharply in recent years
Asthma is a chronic inflammatory disease of the respiratory tract. The Italian estimates speak of more than 4,600,000 asthmatic adults. In percentage terms it means almost 8% of the population. In 2010 they did not reach 5 percent. Among the main problems is the lack of adherence to therapy which in our country is less than 20 percent. According to experts, among the reasons there would be the difficulty of using the inhalers, stigmatization, side effects or even just fears for possible side effects.
The problem of adherence to asthma medication
«We know that in the case of chronic patients just like those with asthma, adherence to therapy is a key issueespecially for the younger ones. This is why we are particularly proud to be alongside Federasma and Allergie Odv on the occasion of the "DUNFIATO" campaign which, we hope, can really make a difference thanks also to the power of music". Raphael Innocenti is CEO and Managing Director of Chiesi Italy.
DUNFIATO: who supports it?
The project takes place with the non-conditioning support from Chiesi Italia and with the patronage of the Italian Society
of Allergology, Asthma and Clinical Immunology – SIAAIC, of ​​the Italian Society of Pneumology – SIP/IRS, of the
Italian Society for Childhood Respiratory Diseases – SIMRI, of the Allergists Immunologists Association
Territorial and Hospital Italians – AAIITO, of the Italian Society of Pediatrics – SIP, of the Italian Society of
General Medicine and Primary Care – SIMG, from the Italian Society of Allergy and Immunology
Pediatrics – SIAIP.
Why is it important to talk to young people?
«With the DUNFIATO campaign we are addressing younger patients directly. We know how important it is to find the right channel of dialogue and information with them. If asthma is not controlled, exacerbations can recur over time and can also be very serious, causing considerable discomfort and even causing repeated visits to the emergency department or hospitalizations". Alessia Lofaro And
Vice-president of Federasma and Allergies Odv.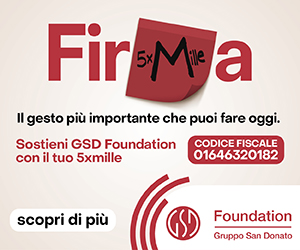 Read also…