Different types of frankfurters belonging to different brands end up in notifications of withdrawal from the market due to a problem for consumers.
Frankfurters, different brands and types of product are the subject of food recalls which the Ministry of Health speaks of in specific notifications of withdrawal from the market.
These are sausages in which the same company, Bonazza spa, is involved in all situations of interest. Its production plant is located in the Venetian town of Ca 'Noghera, in the province of Venice.
Unfortunately, a specific batch of sausages was found to be affected by a potentially dangerous problem regarding the health of consumers.
The brands involved are those that bear the following wording on the packaging:
Bonazza classic pure pork frankfurter 4 pcs 100 g;
Bonazza classic pure pork frankfurter 3 pcs 250 g;
Pure pork sausage Beaker 3 pcs 100 g 250 g;
Bona Die pure pork sausage 4 pcs 100 g;
Frankfurters, information on food recalls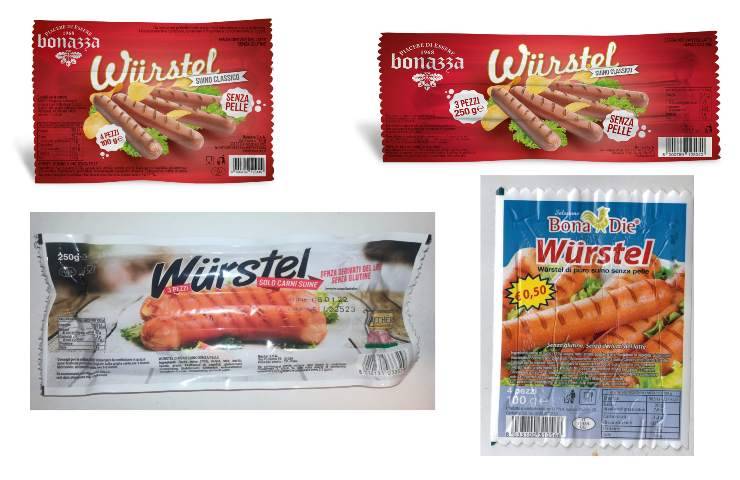 The lot number for which the units of this product must be returned to their respective reference points of sale is 23523. The expiration date or minimum storage term is 12/22/2021.
Read also: Types of pasta | which are the favorites and the most ordered at home
The reason for the food recall, as indicated in all the food recall circulars issued by the Ministry of Health, is due to the possible presence of milk proteins within the product.
One thing, however, can create any problems regarding the health of consumers, in the event that there are individuals who are allergic.
Read also: Made in Italy | the top 10 horror of tarot cards | from Parmesao to Zottarella
Read also: Lactose intolerance | which are the safe cheeses | well 25
In fact, the presence of the milk allergen is not reported in the information on the label. For all people who do not have any problems with milk allergens, the articles in question are normally consumable.
To stay up to date on news, recipes and much more, keep following us on our profiles Facebook e Instagram. If, on the other hand, you want to take a look at all of ours VIDEO RECIPES you can visit our channel Youtube.