Unfortunately Amici is also a stage for health problems. However, there is a story about a terrible disease that has moved the Italian public more than others.
We are talking about the story of an extraordinary boy, with a big heart and a lion's strength. This is theformer talented dancer of Maria De Filippi Ivan Cottini that when he received the diagnosis of multiple sclerosis he rightly felt that "the world has collapsed on me". In April 2013, he faced an even greater challenge than could have been expected. We read it on the Aism website where this splendid guy made himself available to tell his story.
READ ALSO >>> Vi recordate Samantha Fantauzzi?
To Verissimo he told: "Until recently I was a model when suddenly the first ailments arrived, including a bad diplopia, difficulty swallowing, chewing and speaking. With the diagnosis of a serious condition, everything vanished in an instant from work to the girlfriend of that time to the future ". The boy, however, never gave up and was also able to return to the stage thanks to his great fortitude.
Ivan Contini, the story of a great boy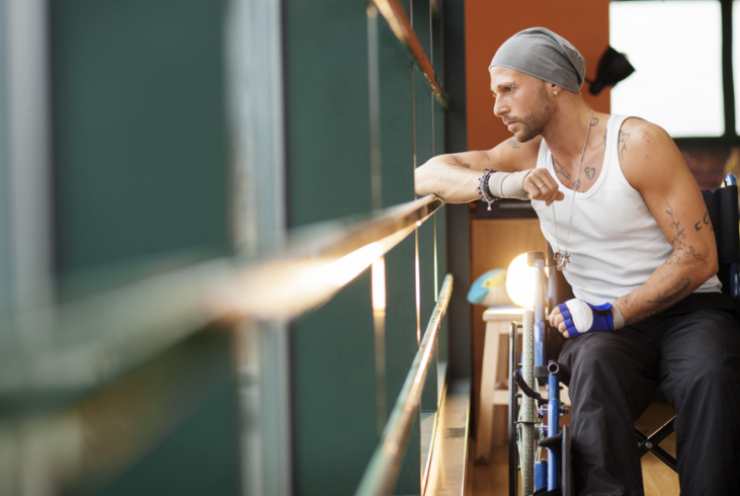 Ivan Contini and the story of a great boy who bravely faced something obviously greater than all of us. On the Aism website he says: "I learned thanks to Aism that there is no ocean that cannot be overcome. I repeat this to myself every day when even getting out of bed alone is a challenge for me. The experimental treatment I am following involves taking 14 medicines a day and a lot of physiotherapy to try to slow down the disabling course as much as possible ".
READ ALSO >>> Do you remember Claudia Mannoni?
He adds: "I fight every day to stop what is a progressive loss of autonomy, not to let myself be overcome by difficulties and to send an important message to those who are faced with complicated situations. It's me morning after morning who wins against multiple sclerosis ". Certainly his example was important to many people.