Its scientific name is XBB.1.16: the newspapers call it Arturo and it is the new variant that is affecting India and Southeast Asian countries. It's about a recombination of two versions of Omicron. In less than a month it has caused a significant increase in cases. Only in India do we speak in percentage terms of +251 percent.
Arturo: in Europe the barrier of hybrid immunity seems to be holding up
Fortunately at the moment the European countries seem to be holding up. According to experts, the immune barrier of the Old Continent would seem to withstand the impact of the new mutation. In fact, most people have ahybrid immunityi.e. given both by vaccinations and by the recovery of the disease.
Low vaccination rates in Asian countries
What is worrying, however, is the fact that India is going against the trend with the data coming from the rest of the world. Estimates argue that Covid is in remission and cases and deaths are decreasing. In the Asian country, however, the deaths have grown by 56 percent. A similar situation is taking place in the South-East of the continent, where there are increases of up to 70% of cases. As always, maximum attention is paid to the categories of people most at risk of serious complications, such as the elderly, the obese and the immunosuppressed. It should be remembered that in these countries the number of vaccinated is not comparable to that of Europeans, who are the most vaccinated citizens in the world against the serious consequences of Covid.
Arturo: Contagious, but does not appear to cause more serious symptoms
From the first data it seems that the recombination of the two Omicron variants makes it particularly insidious for those who have only natural immunization, the one given by the recovery from the disease caused by Sars-CoV-2.
As happened for the previous variants, also in this case, at least from the first data, Arturo does not seem to cause any more prominent symptoms than before. Even in India, the most affected country, there are no particular difficulties in hospitals, even if caution is high. Indian Prime Minister Modi has urgently summoned the government to develop a plan of action should the situation worsen.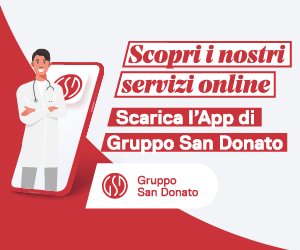 SOURCE: Ministry of Health
Read also…