The Truth writes it. On TikTok, Ozempic is indicated as a miraculous new device for losing weight and those who really need it are in trouble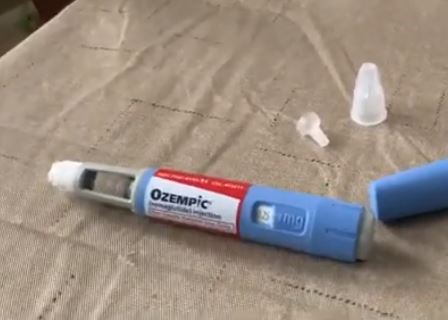 In the United States, VIPs have hoarded drugs for diabetics because on social networks they have been indicated as miraculous for losing weight and now those who really need them can no longer buy them. They are unobtainable. The Truth tells it. We're talking about Ozempic (and its twin Wegovy), a vial that is normally prescribed to those with type 2 diabetes mellitus and which has now become the most fashionable drug in Hollywood.
"The drug, approved in the United States in 2017, is composed of semaglutide, capable of replicating the synthesis of a hormone that the human intestine produces naturally. Semaglutide, at each meal, helps the pancreas to release a correct dose of insulin, thus counterbalancing the glycemic peaks. Not only. Semaglutide is produced while we eat: it is a substance that communicates to our brain that we are full. Help people feel less hungry. The puncture must be done once a week, under the skin, in the belly, arms or thighs.
"As a rule, the shots are used for those with diabetes, to lower the level of sugar in the blood, or for those with significant overweight problems. In this case, however, thanks to a media tam tam conducted on TikTok, le
stings have become the worry of those who want to lose 10 or 15% of their body mass".
On TikTok, the hashtag dedicated to Ozempic has been used about 400 million times. That's why it was snapped up.
"Ozempic users would be many, and they would be rich. The drug, which is not covered by health insurance in the United States, has a variable dosage. But, on average, it can cost $1,300 a month, with single doses selling for $342.
"Tik Tok, advocate of fashion, speaks of an «Ozempic face»: a gaunt, parchment-wrapped skull, with skin now
empty and flaccid. Ozempic, which can also cause heartburn and gastroesophageal reflux problems, slims the body but, on the face, it takes away every trace of fat".
Weight loss achieved with injections of Ozempic or Wegovy poses health risks.
"The drug is relatively new on the market. There are, therefore, no studies available to explain whether and what side effects Ozempic and Wegovy may have in the long term".
Napolista
ilnapolista © breaking latest news