Riot Games' multiplayer competitive shooting "Valorant" (Valorant) is about to usher in the third chapter of the first chapter revision. The official recently announced the new spy "KAY/O", which at first glance looks like a newbie training Robot, but he is quite different.
According to the official setting, KAY/O is a "war machine" whose sole purpose is to eliminate all energizers. Judging from the plot film, it seems to have a story connection with Rena. The skill characteristics of KAY/O can inhibit the opponent's ability, make the enemy unable to fight back, and gain a great advantage for their own camp.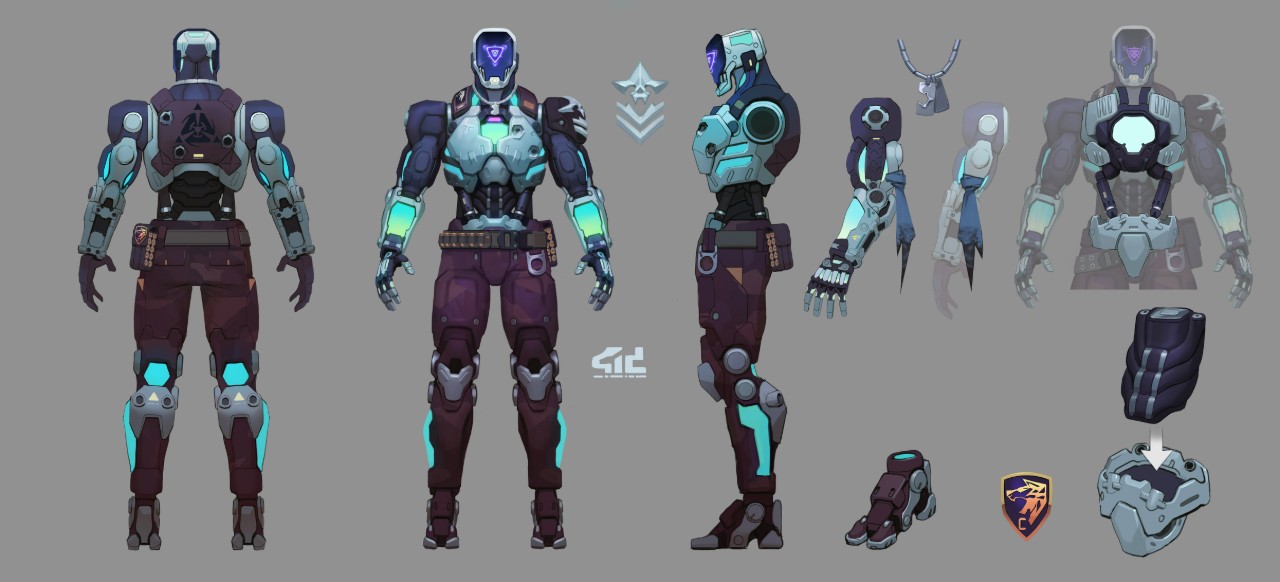 The skills of KAY/O are as follows:
【E】Return to zero/zero point
Equipped with a restraining blade. Click the "attack button" to throw it, attach it to the surface of the first object hit, start it, and restrain all players within the explosion range.
【Q】Flash/drive
Equipped with a flash bomb. Click the "attack button" to throw it out, the fuze burns out quickly and explodes, blinding all players in the field of vision.
Special mechanism: right-click to launch it to throw a charged flash bomb, and it will explode in 1 second, and it will take 1.6 seconds to launch it with the left-click.
[C]Fragment/Lore
Equip a bomb fragment. Click the "Attack button" to throw it out. After attaching to the ground, it will explode multiple times, and each time it will cause almost fatal damage in the center of the explosion.
【X】Invalid/Command
Immediately overload, generate a large amount of polarized radiant energy, strengthen KAY/O itself, and release a powerful energy wave. Enemies hit by the energy wave will be temporarily suppressed.
Special mechanism: When the operation is overloaded, KAY/O will get the "inspiration to fight" gain. If it is killed under overload, KAY/O will stop operating and enter an unstable state. At this time, friendly forces can stabilize his energy core And resurrect him.
In response to the revision of the new chapter, a new battle pass will also be launched. Riot Games will introduce the team experience bonus this time, as long as it is during the first anniversary celebration of "Special Warlords" (June 22, 2021 to July 6, 2021) ) The more people in the team, the more extra experience points you will get for the Battle Pass.
Lone Wolf: 0% additional experience points
Double group: 8% extra experience points
Three consecutive stars: 12% extra experience points
Four Heavenly Kings: 16% extra experience points
Five Tigers: 20% additional experience points
The first chapter of the third act of "Special Warlords" will start on June 22, 2021, and will welcome the second chapter of the third act on August 24, 2021.
.