The car manufacturer becomes a sponsor of the Mkers team, a choice not by chance given that the eSport team covers practically every type of competitive video game, but it has yet to grow in the field of racing games. It is also with the help of Mercedes-Benz that the team will try to fill this gap, as well as cement its presence in other competitions. The first fruit of this partnership is the birth of an official Gaming House which will be for the Mkers what Trigoria is for Rome and Formello for Lazio.
Is it the era of consecration for Italian eSport?
The history of eSports in Italy is wavy, just as the interests of the most important investors have been: many attempts, driven by as many substantial investments, but mostly modest results. The same has happened in the rest of the world: to date the term has been consecrated only in a few geographical areas including Poland, some areas of the United States and the technological South Korea that makes history in itself, where an esports champion creates tours business as a star of our local Serie A. The interest is there and it is impossible to deny it: I myself who are related to the old school, to the classic and solitary video game, I cannot say no to a very tight Rocket League final, like Rainbow Six. And I look at them exactly as until a few years ago I watched a Wimbledon final or a Champions League match. In some cases, the show is not at all different from what we are used to: certain races with iRacing, Assetto Corsa or Gran Turismo, in which professional drivers like Charles Leclerc also participate, are now indistinguishable from reality, complete with official refereeing and commentaries that often sound even more professional than many television voices.
Mkers but not only
In this new and umpteenth phase of eSports relaunch (the definitive one for the Italian territory?), The Mkers eSport squadron (pronounced "Makers") stands out, the first with a joint-stock company behind it, a well-structured organization. Very strong in sports and tactical action, the Mkers still have to grow in racing games and it is precisely through this new partnership with Mercedes Benz that the Italian team (but not made up of Italians only) will try to snatch some cups even by cutting the finish line of a virtual car circuit. The alliance with Mercedes (which already sponsors other international teams as Ferrari and Lamborghini do) will allow the Mkers to have a constant media presence, and to be able to take advantage of a new operational base located in the heart of Rome.
What is a gaming house?
That of the Mkers is the first Gaming House in the area, a sort of multi-sports facility for digital competitions where atypical athletes will be able, at least according to their intentions, to train but not only. Venturing through the rooms of the beautiful structure created on the first floor of one of the many historic buildings in the area, you come across areas dedicated to training, tactical planning with coaches, in a kitchen complete with a prêt-à-porter cook, in a fully equipped room for streaming; even in a room where there are beds for those forced to stay overnight. All built with enormous attention to detail and certainly not to savings. We are then a few steps from the Circus Maximus, among the shadows of gladiators thrown in chariot, and with the right perspective you can keep an eye on the entire history of sport: the dirty and ferocious one of the past side by side with the aseptic effort of the champions. of Fifa, and makes you think. But when you wake up from the enchantment dictated by the place, what remains is the feeling of not having the situation fully in focus, of having seen something halfway between a reality TV set and a mysterious temporary shop; more a showcase than a place for athletes to pursue a result.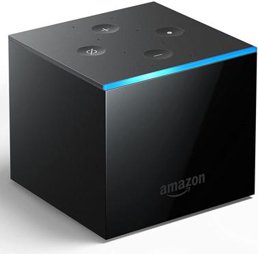 Go big or go Home
Maybe we are not used to seeing things like this, not yet at least, or we are stupid enough to think that a former warehouse in Tufello or Garbatella, in more popular neighborhoods, would have been more credible than what was built in such a prestigious area. of the city. It is that the precedents are not so reassuring: since they were born, eSports have always suffered from a kind of gigantism, a pomp often artifact that has not led to the desired results. This "go big or go home", do it big or forget about US arrogance, has undermined its essential organic, economic and organizational growth. But if the eSport business has yet to find a square, the one played has already found the its audience, its champions, its epic. Follow the Mkers and all the other Italian teams in their adventure, it will be a show, Gaming House or not.