Windows Defender is Microsoft's free antivirus software, with good performance and antivirus capabilities, so many people don't install third-party antivirus software.However, recently it was found that there is a problem with Windows Defender, which will affect the system performance, and the performance of the Intel Core processor will lose 6%.
Taking the Core i9-10850K running all cores at 5GHz as an example, after Windows Defender is turned on, the Cinebench score drops by about 1000 points, and the performance loses about 6%.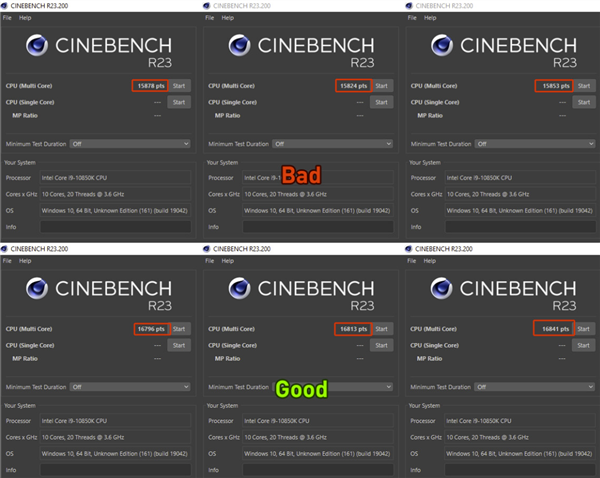 It is reported that users using 8th to 11th generation Intel Core processors on Windows 10/11 have experienced a similar situation, while AMD processors are not affected.
Microsoft has not responded to the above bug, and the official fix will have to wait. Currently, users can either stop Windows Defender and switch to other antivirus software, or reset the counter that caused the bug by themselves, but this operation is also very troublesome. .
Another method is to download the ThrottleStop 9.5 software and enable the Windows Defender Boost function in the software, so there is no need to manually reset the counter, the software will automatically reset, reducing the impact of Windows Defender on processor performance.
source of information