It's only about a week before the official release of Pixel 6, but it will obviously not be the only protagonist of the October 19 press conference. For the past three years, Google has been actively providing wireless charging accessories for the Pixel series. And this year's Pixel 6 series, it is obvious that the legendary Pixel Stand 2 wireless charging pad is indispensable. In addition to the increase in charging rate, it is also expected to bring some additional experience to Pixel users.
Although as early as 2016, many manufacturers invested in the popular wireless charging accessories market, Google did not quickly join the trend until Apple introduced this technology for the iPhone X released in 2017.
With the arrival of the original Pixel Stand wireless charging pad, Google has also brought some exclusive experiences to its own Pixel smartphones, such as using the two combined devices as "smart display screens".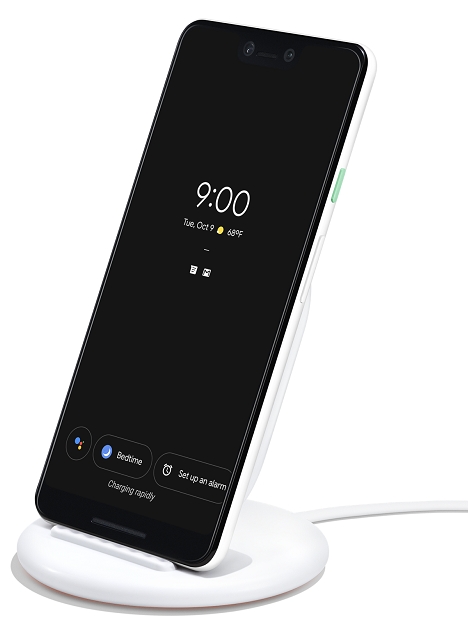 Now, according to M. Brandon Lee's revelations, it is known that the new generation of Pixel Stand wireless charging pads will usher in some thoughtful upgrades, such as supporting wireless charging power of up to 23W.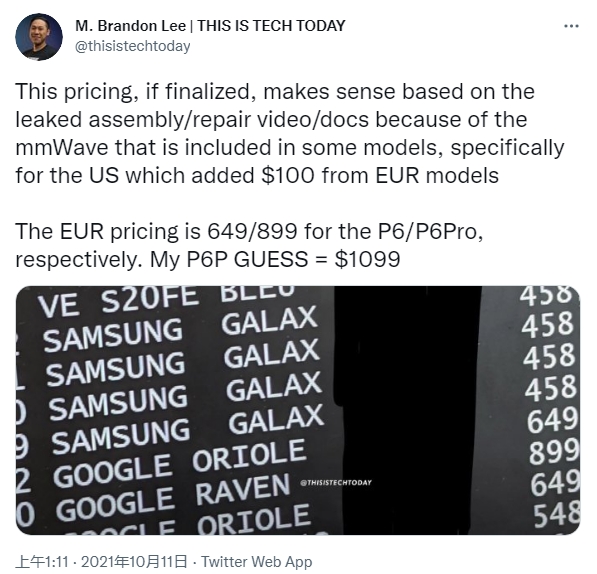 Although the power of 23W is not the first echelon in the wireless charging market, it is still a significant improvement over the 10W of the original Pixel Stand.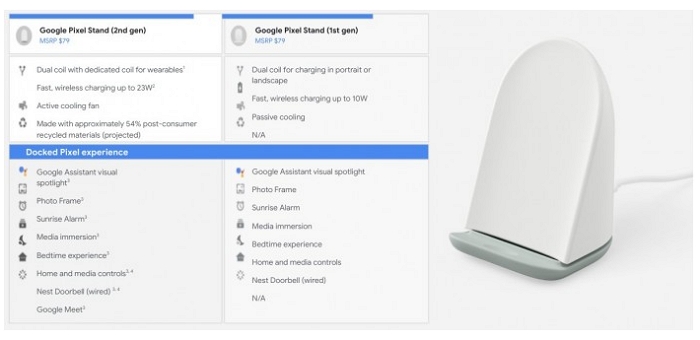 In order to support faster wireless charging speeds, Pixel Stand 2 also has a built-in fan that actively assists heat dissipation, which is also missing from the first-generation Pixel Stand wireless charging board released in 2018.
In order to take into account vertical/horizontal use, Pixel Stand 2 is still equipped with two induction coils at the top and bottom, and one of them supports wearable devices such as Pixel Buds true wireless headphones (and even the legendary Pixel Watch smart watch).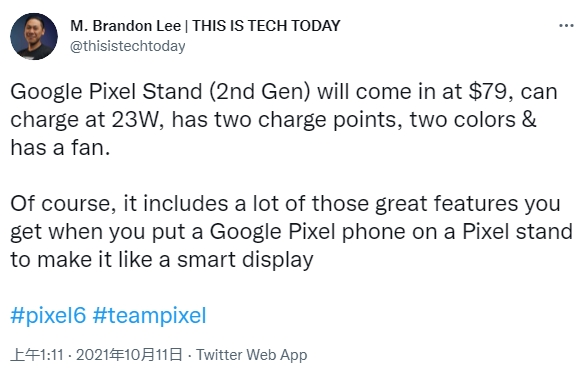 Finally, the news pointed out that the price of the second-generation Pixel Stand wireless charging pad will remain unchanged at $79.99.
.