Can you believe that a mediocre Apple Watch can actually run games? Recently, foreign software developer Oliver Klemenz showed us the "Prince of Persia" game running on Apple Watch.
It is understood that the 1989 version of the game Prince of Persia was originally released for the Apple II release, and the game can be run on any web browser by going to princejs.com, and of course on current smartphones , tablet, laptop or desktop.
However, the lack of a browser on the Apple Watch makes it theoretically impossible to run the Prince of Persia game, and how did developer Oliver Klemenz achieve this feat?
According to Oliver Klemenz, while the Apple Watch lacks the web browser needed to play the 1989 version of Prince of Persia, the Apple Watch is not an outdated piece of hardware, and it's possible.Because watchOS supports rendering inside web pages when opening links in iMessage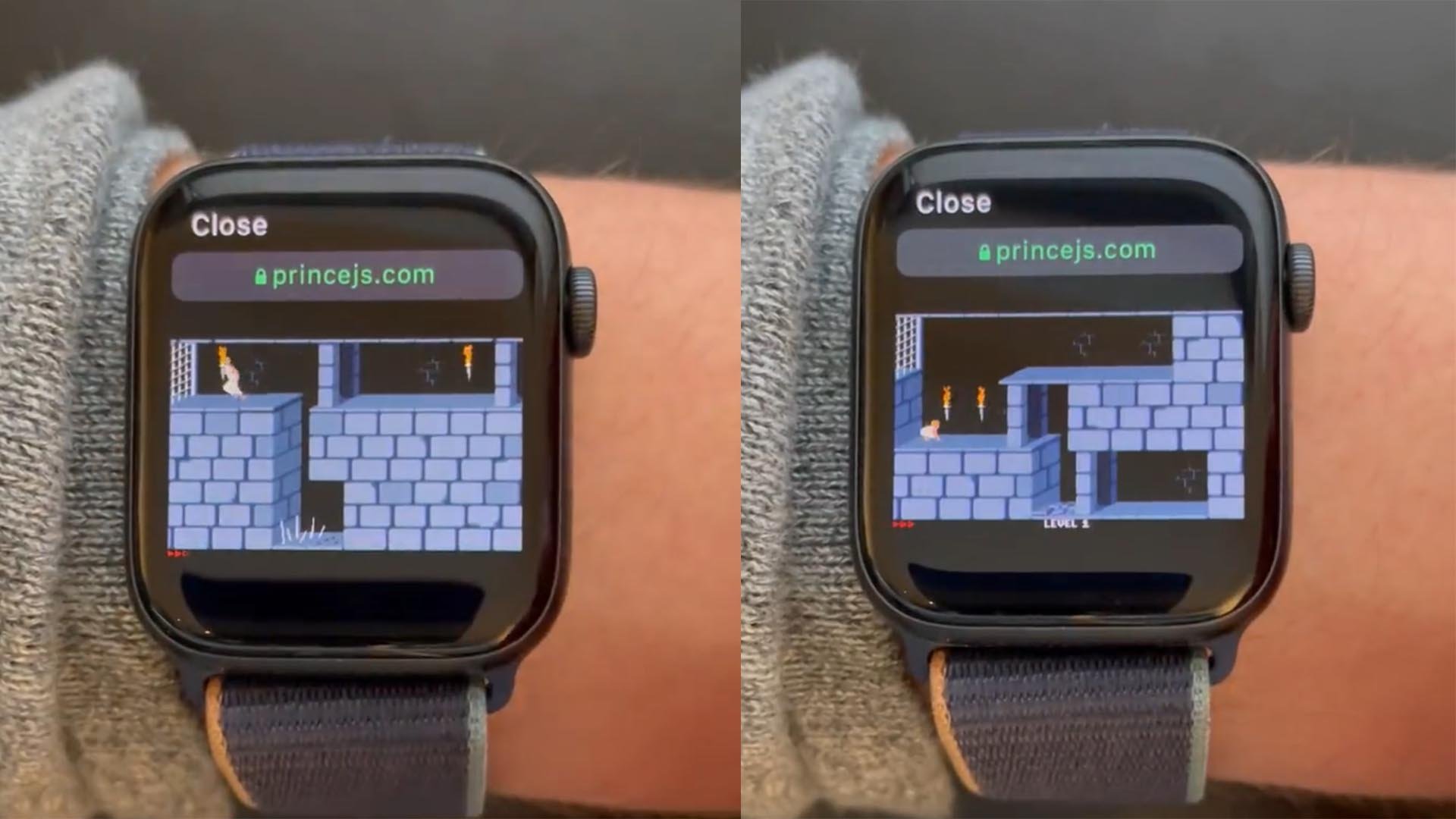 content, so it's still possible to browse the web from the wrist on the Apple Watch, just in a twist. So Oliver's "Prince of Persia" was ported to JavaScript-based code, making it run smoothly on any device with a web browser.
It is worth noting that the successful port of "Prince of Persia" also means that the Apple Watch can also run other games designed for the Apple II.
Incredible! Prince of Persia runs on @Apple Watch including full @phaser_ engine, playable with touch controls. Just send a mail or message with body https://t.co/YazGHnxyEy to yourself, open link on Apple Watch and play in near original resolution. #PrinceOfPersia #AppleWatch pic.twitter.com/n9dejPnopY

– Oliver Klemenz (@oklemenz) January 11, 2022
The difficulty with this port is that there are no physical buttons on the Apple Watch, and the controls are a bit clunky and confusing at first. However, the resolution of the "Prince of Persia" game converted into JavaScript is almost matching that of the Apple Watch. The resolution of the Apple Watch is 396 x 484, and the maximum resolution of the game is 280 x 192.