(Photo/Bloomberg)
It has been nearly 37 years since Microsoft launched the Windows 1.0 operating system in 1985. Although it was still an MS-DOS interface at the time, it already had some built-in simple applications such as notepad, abacus and calendar. Surprisingly, it turned out that an interesting little easter egg was buried as early as the Windows 1.0 era, and it was only recently unearthed, which aroused heated discussions among many netizens.
It can be called the oldest "hardcore" easter egg in Windows history. Lucas Brooks, a die-hard Windows fan from abroad, discovered an easter egg that had never been exposed and publicly tweeted it when he disassembled the code of the early operating system. Specially share. According to foreign media PCGamer, this Easter egg, which has been hidden for 37 years, is hidden in the data displayed as a "smiley face" emoticon in the Windows 1.0 system using the Bitmap (bitmap) image storage format, and has undergone additional encryption. deal with. It is reported that when the Windows 1.0 system was launched, there was no tool software for decrypting data. In addition, because the burial method is very complicated, even if decryption tools were available in the early days, it is not always possible to find additional content information.
Please read on…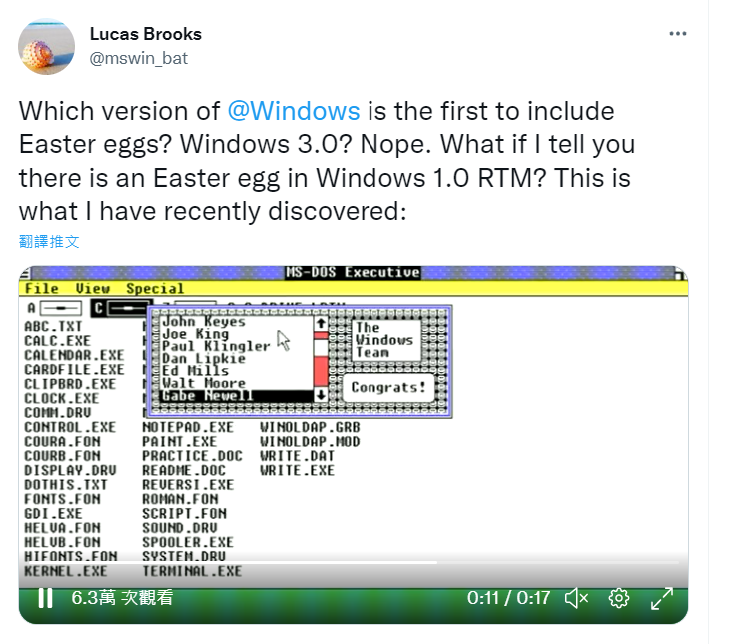 A die-hard foreign fan of Windows found an Easter egg that had been hidden for 37 years when he was mining Windows version 1.0. (Photo taken from Lucas Brooks Twitter)
It turned out that the reason why the background background map displayed as a smiley face pattern appeared in the Windows 1.0 system was related to the participating developers. The cracked and decoded easter egg content will display a list of the names of the people who participated in the Windows system development team, with a congratulatory message of "Congrats".
After clicking on the person's name, a dot matrix base map full of smiley faces will be displayed on the congratulations interface. It is worth mentioning that the list of participants also has a familiar name to the player, which is Gabe Newell, the founder of the well-known game Valve company.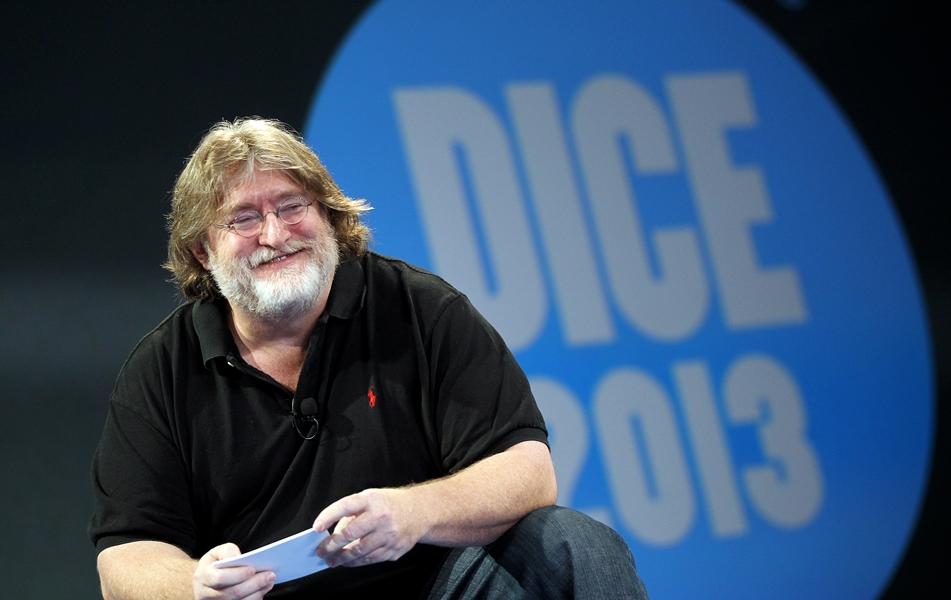 Valve founder Gabe Newell, who was Microsoft's 271st employee, participated in the development of three versions of Windows 1.0, 2.0 and 2.1. (Photo / Associated Press)
After dropping out of Harvard University, Gabe Newell began to work at Microsoft. He is the 271st employee of Microsoft and has participated in the development of three generations of Windows systems, including: Windows 1.0, Windows 2.0 and Windows 2.1. In addition, the transition of the "DOOM Doom" shooting game from Dos to the Windows system was also completed by the team he was in charge of.
No need to draw, no need to grab, now use the APP to watch the news to ensure that you win the prize every day, download the APP and watch the activity method by me