AMD released the new RX 6X50 series graphics cards on May 10, and also announced that the new FidelityFX Super Resolution (FSR2.0) technology will be updated on May 12. FSR 2.0 is a super-resolution technology that can provide better image quality than native resolution without increasing the load on the graphics card, while also greatly improving anti-aliasing.
Similar to FSR 1.0, AMD's FSR 2.0 is also a technology that utilizes shader execution and does not require AI machine learning, so it can be used not only on AMD's own graphics cards, but also graphics cards including Intel and NVIDIA, DLSS, on the other hand, is a technology unique to NVIDIA, because it requires the use of Tensor Cores in the graphics card for AI digital optimization.
In the testing process of media TechPowerUP, in order not to make the CPU become the bottleneck, they used an RTX 3060 graphics card, and the game is the first game that supports FSR 2.0 – DEATHLOOP.
TechPowerUP finally concluded that from the perspective of "quality" (a higher resolution is calculated with a higher resolution, the focus is on improving the picture quality) of the game's picture performance, FSR 2.0 and DLSS 2.0 are almost indistinguishable on the screen. It can be considered that the difference between them is only caused by different preferences, but this does not mean that there is a difference between high and low.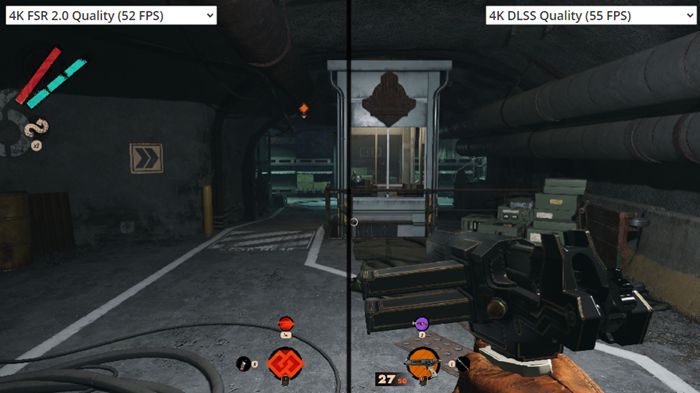 In terms of "performance" (drawing high resolution at a lower native resolution, the focus is on increasing the frame rate), DLSS is still slightly better, especially when it comes to surface textures, DLSS looks more delicate.
But overall, the results are very close, and DLSS 2.0 has been updated many times, while FSR 2.0 is just out. Also, DLSS 2.0 handles ghosting a bit better when thin line geometry like fences appears behind thin line geometry like vegetation. The "ghosting" problem has been greatly improved in FSR 2.0.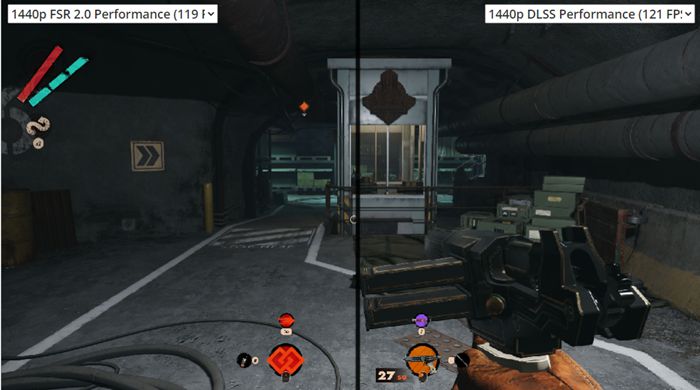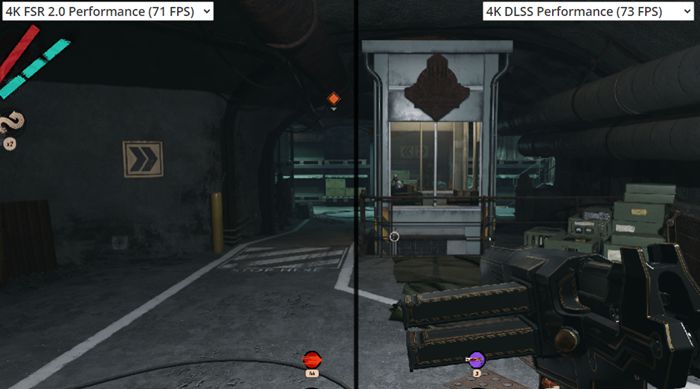 AMD FSR 2.0 performing so well is a good thing for all gamers, especially for those who use built-in graphics chips and graphics cards without DLSS technology, because AMD FSR 2.0 is completely open source and does not require hardware support is ready to use. In addition to the more than a dozen games that have been announced to support this technology, more and more games will support this technology in the future.