Posted on May 6, 2023 by KPBaumgardt
One of the usual search engines for "feta pasta oven tiktok", because about 3 years ago a "quick, super-delicious recipe" magically spread, conquered the "hit parade of folk recipes" with lots of promises and praise.
It's all so simple: Man must just cook it, the pull of the mass works!
The noodles form the bottom layer, surrounding a 200 gram per person feta block in the "original recipe", and lots of small/cocktail tomatoes are added along with spices, then the whole thing goes into the oven, and after a good half hour…
We see here, however, already a variant in which I had drastically reduced the amount of cheese, simply because there was only a little feta left in the fridge. Olives and quartered mushrooms were added as "compensation".
And before baking, the doubts came: With this method, will the noodles even be cooked – don't they also need liquid?!?!
Yes, there was something, so I added plenty of tomato passata, slightly seasoned.
Lesson learned from this recipe:
If you use a heavy ceramic or porcelain dish, it reduces the risk of the food cooling down while eating 😉 .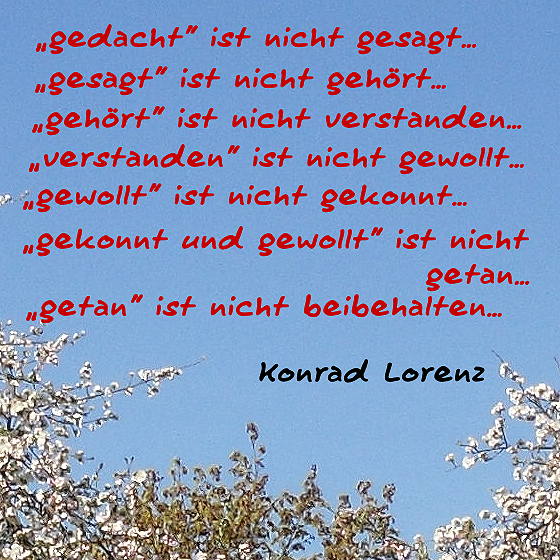 "It depends", always, and from thought to habit is a long way, which does not lead to the goal, especially if the basic idea is flawed.
You can pop pasta in cold water in the oven and cook it to some extent, topped with tomatoes and smothered in feta, but it has to do with food chemistry that the majority of the instructions say, "Put the pasta in plenty of boiling salted water." is applicable.
Cold-cooked noodles result in slushy noodles, or at least slightly mushy noodles – and only those who want them should get them.
Incidentally, in times of high-priced household electricity and the energy and climate crisis, it no longer seems appropriate to use the oven for such a "dish". energy saving Steam pressure cooking is hip – but who teaches that to the "Happy Tick-Tock Generation"?
The idea of ​​"One pot cooking"Maybe it makes sense with classic stews – otherwise every professional will prepare pasta or rice separately.
This version of the "Pasta photos' I've added because here you can see how the renderings can differ when made with different cameras and everyone can decide for themselves whether the question 'more or less differentiated' is important. Note: the processed peppers were actually orange.
Long live the Red Beet!
With the question
"Who cares about sustainable nutrition and what it might look like?"
you don't get it today – it is not understood because the addressees do not want to understand it, for understandable reasons: Some doctors who provide obesity counseling as a private additional service are not at all happy to stop providing the extra service can, because the patients are recovering. So far, it has been enough to give the patient a traumatic shock with the diagnosis: "This is due to their lack of self-discipline, you have insufficient willpower", along with the conviction that they are unfit and (in a medical sense) (incurably!!!) dependent .
We don't know what else such doctors prescribe, recommend, suggest, always after that Motto:
"I am Doctor Eisenbart,
cure the people my way
can make the blind go
and that the lame may see again!"
But we also know what these "iron beard doctors" do not prescribe: A supportive environment in which healthy, sustainable nutrition is not neglected. That would mean a systemic questioning, an exploration of the environment – whereby "Dr. Eisenbart" to diagnose himself, would at least have to "endure" criticism.
He or she does not ask about stress, does not ask about outdated family rules, about developmental disabilities, loneliness, positive or negative attachment skills, freedom of choice, hopes or fears, sleeping and eating disorders, economic status.
The "Teachings of little prince", such as "… it is important that you see with your heart and master "taming"" do not have the place they deserve in the "iron obesity therapy".
Let's think of the movie "The Whale"Maybe that makes it clearer life threatening Role of obesity and the difficulties associated with this disease. It is clear that something has to change, and a
Loblied auf die Rote Beete – Long live the Red Beet!
can only be part of the solution – whereby the health value of the tuber is never questioned.
If this isn't a filling supplement, then what is?
The Remolacha Colorada takes on the taste of the strictest Camembert, although I forgot to say that the beetroot appears here in its most refined form, namely fermented. Just a few more drops of precious oil and wonderful.
Repetition
I find the above quote from the behavioral biologist Konrad Lorenz "somehow difficult". So here's another attempt to translate it:
Dare to say what you think
make sure you're heard
that your message is understood.

Do other people want what you want too?
Maybe we fail because of "ability" –
but even with will and ability may
it doesn't fail because of "doing", or,
when it is "done", to be given up.
If you relate these noble lines to failed personalities, however, the coziness stops and the mocking, arrogant character of Eisenbart's comment such as "wanted, but not skillfully" breaks out, making one think of serving a large portion of Remolacha Colorada on the desk in the consulting room.
The subversive character of subtly suspect food preparations can only be assumed in the final recipe suggestion – "only the cook knows what's in it":
Rolled and steamed spirulina dumplings, also in larger view available…
Related posts:
Slim with the pasta diet – the turbo for losing weight – recipes with pictures
First, agriculture destroys the climate – what kind of food will the farmers produce afterwards?
Building blocks of sustainability – Here: tomatoes
"Heitzfrei", step-by-step tabbouleh recipe, censorship, scandals and made-up scandals
Chickpeas on prescription – chickpea and lentil curry + culinary fake test
Filed under: General | No comments "