Affected by the epidemic, the amount of mobile game lessons for global players has been increasing. According to a recent report released by Sensor Tower, compared with the first half of 2020, the spending of mobile game players in the United States in the first half of 2021 has doubled. It became the type with the fastest revenue growth in the first half of the year.
Action mobile games became the fastest-growing game type in the first half of 2021. Compared with the same period last year, the amount of player lessons increased by 103.8%, reaching a total of 435.7 million US dollars. The key to leading the rise of action mobile games is Genshin Impact.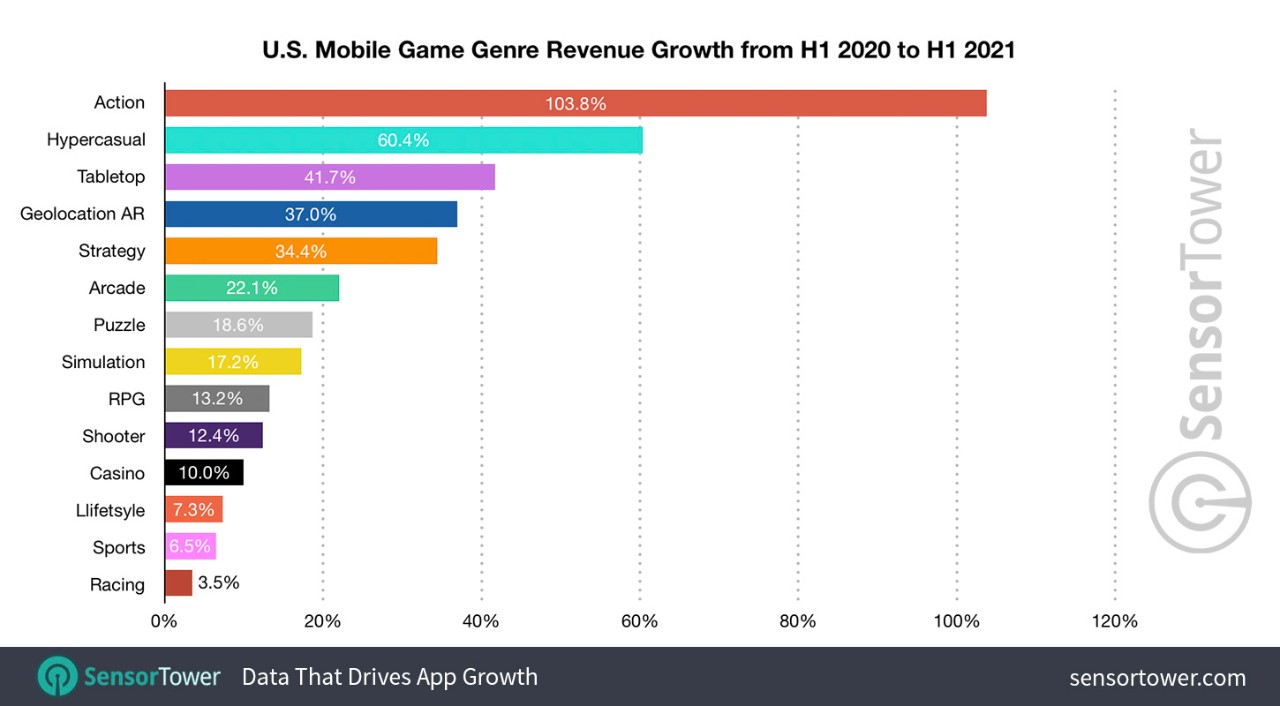 "The Original God" produced by Mihayou has gained high popularity around the world, and it has also performed well in the US. It is estimated that the US market will contribute 174 million revenue in the first half of this year, occupying the first place in action games.
Next in the rankings are "Marvel Contest of Champions" and "Dragon Ball Legends".
In addition to the rapid growth in revenue from action mobile games, ultra-casual mobile games also enjoyed a substantial increase, with a year-on-year growth of 60.4% to approximately US$59 million. Ranked third is tabletop games, which include trading card games. Player spending increased by 41.7% year-on-year to nearly $389 million.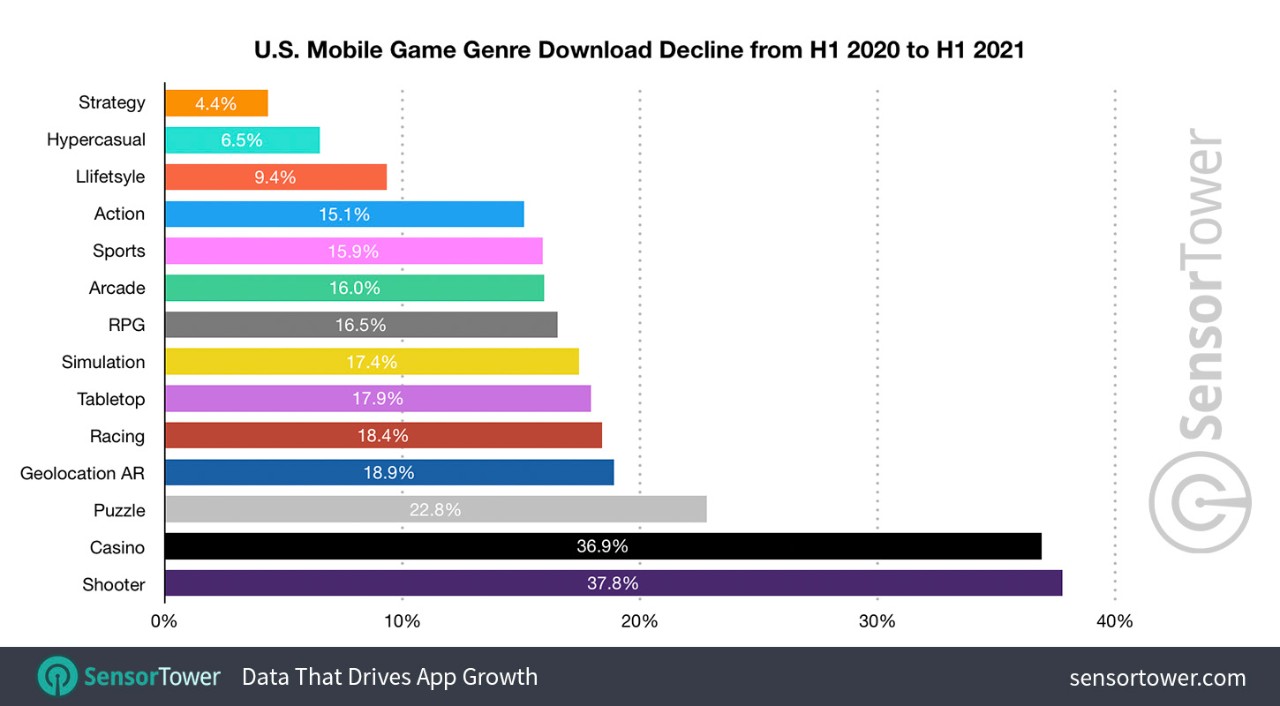 Regardless of the type of mobile games, the amount of money for lessons has continued to grow, but the downloads of mobile games are not so optimistic. With the unblocking of the United States, compared with the surge in demand in the first half of last year, downloads of all types of games have shown a downward trend.
The state of unblocking the United States after vaccinations is actually an ongoing process in most countries today. This topic takes the United States as an example. By observing the changes in the US market, it is not difficult to see that mobile games will begin to face a decline in new players. .
In addition, in 2021, Apple began to restrict IDFA (Advertising Identification Code) data, which has caused more uncertainty in the market. Whether the huge benefits of the mobile game industry in 2020 can also bear fruit this year requires continuous observation.
.